Vanessa Paradis Height
5ft 3 (160 cm)
French Singer, Model, Actress.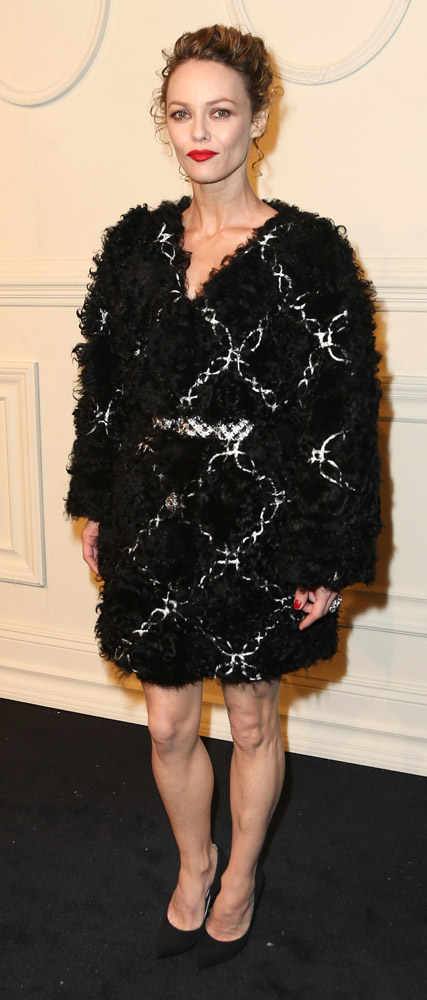 Photo by Debby Wong/BigStock.com
You May Be Interested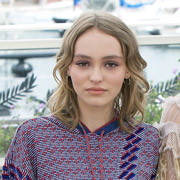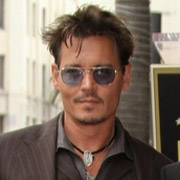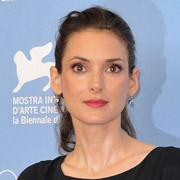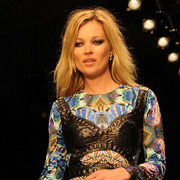 Add a Comment
19 comments
Average Guess (6 Votes)
5ft 3in (160cm)
Miss Sandy Cowell
said on 22/Dec/19
💐🎂🎈 Happy Birthday Vanessa! 🎈🎂💐
Happy 47th Birthday to Vanessa Paradis! It's amazing to take in that her daughter with Johnny Depp, Lily Rose, is older than she was when she brought out her single 'Joe Le Taxi' in February of 1988! It was recorded in '87, when she was 14 and reached Number One in many countries.
5ft3.😁🕯️👍
💐🎂🎈🎁💐🎂🎈🎁💐🎂🎈🎁💐🎂🎈🎁
meezemaker
said on 18/Jul/19
Elle mesure 1,55 voire 1,56.
Nik
said on 10/Jul/17
@ even
I have never known any measure height in mm's before!
even
said on 7/Jul/17
1,600 millimeters
M
said on 5/Dec/16
She is very tiny, but beatifull.Has something special in her face.
Sandy Cowell
said on 16/Oct/16
Vanessa was 5ft exactly when she took 'Joe Le Taxi' to the Number 1 spot back in early 1988 (February), so to still grow over 3 inches more at 14/15 is thoroughly impressive, especially for a girl!
Valerie
said on 2/Aug/13
She herself claims 156cm, fyi.
Click Here
Shaun
said on 24/Oct/12
Mmm 5 ft 3 seems fair looking at her next to 5 '9" Depp but don't you agree she gives off a very small/light impression in those recent pictures? Her frame in some of hose pictures actually looks more fitting for a 95 pound 5'0 woman.
Shaun
said on 24/Oct/12
Click Here
C'mon Rob this is a joke. She's tiny. Not even close to 5 ft 3, 5 ft 1.5 tops, please look into this!! Her frame looks more 5 ft 1 to me don't you think?
Odie
said on 4/Jul/11
I see celebheight has her listed as 161 cm, which is truly inconsisitent with the comments below. I don't see the justification. She may look taller in campaigns due to her long slim torso, but her legs are very short. Still, stunning (and petite) woman.
maja
said on 25/Dec/08
She is very short,i saw her 4 years ago in Hyde Park with her daughter,her nanny and her bodyguard.She is very slim and not taller than 157cm.
*laura*
said on 5/Nov/08
wow she is not very tall then. Im almost her height as im almost 5'3. I always knew she was a model but i thought she would be tall. She does look around 5'3 in pictures especially standing next to Johnny.
elina
said on 20/Mar/08
i didn't know that she is a model.....she is very short for that job nd not really pretty in my opinion
Aratirion
said on 14/Sep/07
The difference is completely normal. If she's 5'3 and Johnny's 5'9, they're 6 inches inbetween. Seems to be really accurate for both, when looking at this picture:
Click Here
anonymous
said on 18/May/07
international movie Db has her listed as 5'3 and they usually boost up people's height. She's probably around 5'3/5'2
UNK
said on 15/Jan/07
Anybody could model at any height... it's just not the average for fashion models.
Any way she started as a singer, that helps.
Bibis
said on 14/Jan/07
how can she model being 5'3? gives me a hope
im 5'4
Rachel H.
said on 24/Jul/06
I've seen her in pictures with Johnny Depp, who is widely-known to be 5'10"- so even with her somewhat short height, they're just 7 inches apart, which isn't too bad. Even my parents are about 8 inches apart (or used to be), and they seem well-proportioned. Vanessa also often wears heels, making her not really look short at all next to Johnny. I'd say her height at 5'3" sounds correct. Funny about the child star stuff- she could easily have been a lot shorter when her fame started!
Anshelm
said on 13/Aug/05
I remember seeing in the early '90s Finnish and German magazine articles stating her height as 148 cm/4'10½". But in the Web I have seen figures ranging from 160 cm/5'3" to 175 cm/5'9". Truly an inconsistant one! She did start as a child singer, so maybe her childhood measurements were still haunting her in her 20s? Havent seen her next to a celebrity of known height, but she seems to be of "short normal" height.