Yung Gravy's Height
6ft 5 ½ (196.9 cm)
American rapper. When a fan asked him for any suggestions to convince her Mum to let her go to his concert, he replied "Tell her I'm 6'5", and on one of his records he rapped "Gravy Six-Six, y'all a bunch of f**king munchkins".
You May Be Interested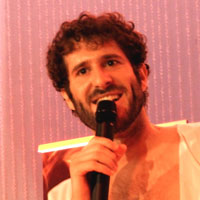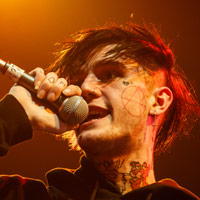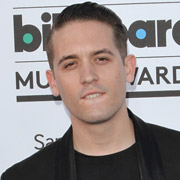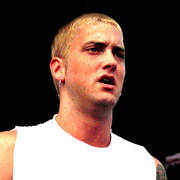 Add a Comment
28 comments
Average Guess (16 Votes)
6ft 5.44in (196.7cm)
Dream
said on 25/Apr/20
Rob, imagine if Gravy was rapping 'Gravy Six-Six, y'all a bunch of f**king munchkins' and he suddenly bumped into someone like Yao Ming. LOL!

Editor Rob
If he does that on stage and there's a giant in the crowd, I think that giant should go up on the stage 😄
Chris Junior Hernandez 1990
said on 6/Nov/19
Again look at the IG image Yung Gravy only look 8cm shorter than KAT it makes him 6'8 3/4 but look at the ground it was like unleveled more advantage on Yung standing but not quite much like an inch more like 1/2-3/4 inch. KAT must be around 6'9 1/2 or 3/4 def not 6'10.
Chris Junior Hernandez 1990
said on 24/Jul/19
I hardly see KAT a proper 6'10 like Chris Bosh. I would have agree with Ellis estimate him weak 6'10 like 6'9.75". Yung claim both 6'5 and 6'6 he could be right there at 6'5 1/2.
Ellis
said on 12/Nov/18
@Canson: I'm really curious how tall do you think Luka Doncic is barefoot? I agree with what you had to say about Jimmy Butler. There is a picture of Luka Doncic and Harrison Barnes standing together for proper scale.
Canson
said on 12/Nov/18
@Ellis: 6'10.25 would put him somewhere in the weak 6'10" category in the afternoon. Always possible he did grow but not sure. Max 6'10" min 6'9.5 imo. Butler looks 6'5" at times and 6'5.5 at others
Ellis
said on 11/Nov/18
@Canson: Yeah I agree anything is possible pictures can be deceiving at times. I have to look into Jimmy Butler, I have never really given his height a look before to be honest.
@Junior Hernandez: Yeah man, in this picture I completely agree, If I were to be honest this picture implies 6'9.5 to me as well, but something about 6'9.5 seems to low considering his 6'10.25 measurement. 6'9.75 is were I'm at, I would peg KAT at 6'9.75 if he is lucky 6'10.
Canson
said on 11/Nov/18
@Ellis: I would've said around 6'10" myself for KAT but less is possible. I think Jimmy Butler isn't 6'6 like his pre draft shows. I'd give him 6'5 range like Christian's size
Junior Hernandez 1990
said on 10/Nov/18
KAT seriously look struggling 6'9 1/2 max with Yung Gravy. We can argue the ground was lower on KAT side. If not he is hard to be 6'9 3/4 letting alone 6'10 1/4 draft measurements.
Ellis
said on 9/Nov/18
@Canson: How tall do you think KAT is? In my opinion this is just over a 4 inch height difference. I first thought KAT to be 6'9.5 but that is too low, he is probably around 6'9.75-10 in my opinion according to this picture if Gravy is 6'5.5. Yung Gravy is not 6'8, if KAT is 6'10.25 probably morning height, than that later height(6'9.75) that I just theorized makes sense. All and all, Yung Gravy is 6'5.5.
Canson
said on 9/Nov/18
I'm not buying 6'6". He looks 6'5" next to KAT
Nik
said on 8/Nov/18
@ 184guy2 - I can see what you mean but maybe the other guy is losing height!
184guy2
said on 8/Nov/18
The guy with him looks under 6'10 if Gravy is really over 6'5
Christian 6'5 3/8"
said on 7/Nov/18
@viper
It's because the average person assumes that Karl Towns' legit 7'0" like he's listed. Then they'll believe that Yung's 6'8" based on Towns' inflated height. It's ridiculous how the average person's so naive about height.
Greatman
said on 7/Nov/18
Never heard of that guy before. I'm surprised he's that huge. Rob, where would you put his head size?

Editor Rob
A fraction less than 10 inches.
Arch Stanton
said on 7/Nov/18
I'll listen to anything from 15th century Josquin des Prez sacred masses, Moritz Moszkowski concertos to Nas, 50 Cent and Tupac! My favourites of the moment are the Bothy Band, an Irish traditional group and Sandy Denny, a 70s folk singer! Very diverse. There's talented artists in all genres but there's a lot of $hite, most of the contemporary stuff isn't my cup of tea, the musicality and creativity seemed to have diminished, a lot of the beats of the top tunes on Spotify sound almost identical. This guy's voice is mind numbing, sorry. I mean, wow this kid is tall. :-) When you can remember exactly where you were in 1996 you start to feel old!
viper
said on 7/Nov/18
Another guy thought 18's for Towns
viper
said on 7/Nov/18
People in the comments thinks he's 6-8? Why?
viper
said on 7/Nov/18
I just looked up Karl's shoe size and they are size 20's lol. I believe it.
They look at least 18 minimum.
Ellis
said on 5/Nov/18
Geez, KAT measured 6'10.25 at the combine or at Kentucky I forgot, if that guy is 6'5 and a half, his hair also looks a little puffy, I would say the actual top of his head lines up with KATs eye brow. That is implying that KAT is only 4 inches taller than him, the footwear can also have an influence. I would give KAT 6'9.5-75 or maybe 6'10 but giving 6'10 according to that picture is being generous.
Hey Rob, what do you think is Yung Gravy's morning height?
Iam183cm
said on 5/Nov/18
Real 197cm guy, maybe 6'5 3/4
Nik
said on 4/Nov/18
@ Sandy Cowell - Yes, gravy is a rather brown name and a very apt one for Sunday too, however as I am writing this it is actually Monday even though the comment will be dated Sunday! As you quite rightly said Coco Channel is also a brown name! Yung Gravy is a cracking name and I like how Yung is spelt too, I still can't get over the fact that Yung Gravy is the smaller guy in the picture above!
Sandy Cowell
said on 4/Nov/18
@ Rob - I don't really listen to rap, and I certainly don't buy it! What I've heard though can be quite entertaining!
Junior Hernandez 1990
said on 4/Nov/18
Karl Anthony Towns is no way over 6'9 with Gravy here, let alone that 6'10 measurement.
Sandy Cowell
said on 4/Nov/18
@ Rob - Rappers come in all shapes and sizes, from the slightly below-average Eminem to the gigantic likes of 6ft5/10!
I can't think of any pop/rock stars as tall as 6ft10 though. That really is massive...
@ Nik - I, too, think that Gravy is a nice name - a rather brown name, if you don't mind my saying so!
I have for years called a deep voice a 'dark brown voice'. Well, now we have a brown name, just like that of COCO Channel!

Editor Rob
I would class Gravy as more of a "Troll Rapper". I watched one of his videos and thought - this guy is taking the pi$$ out of rap.
Nik
said on 4/Nov/18
@ Rob - I thought Yung Gravy was the taller guy, how wrong I was!
I like his name!

Editor Rob
Yung Gravy is shorter guy, but he does look over 6ft 5 with the even taller basketballer.

Sandy Cowell
said on 4/Nov/18
If Mr Gravy tops 6ft5, how tall is the other guy?
This Yung rap star gets 6ft5.5.

Editor Rob
I believe the other guy measured 6ft 10 range.
Dream(5'9.5")
said on 3/Nov/18
Rob, would be interesting to see Bill Fagerbakke, in Patrick Star's voice, talk back at this guy! :P
Nik
said on 3/Nov/18
Six-Five point Five!