Alastair Cook's Height
6ft 2 ½ (189.2 cm)
Sir Alastair Cook, is an English cricketer who plays for Essex County and is formerly an England international captain.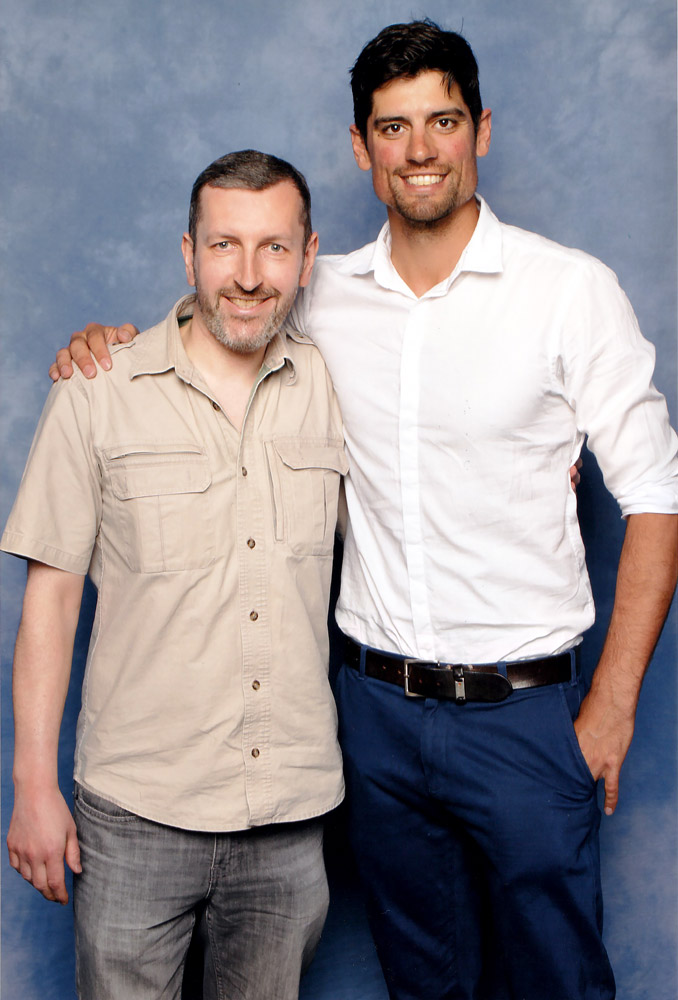 You May Be Interested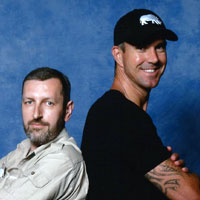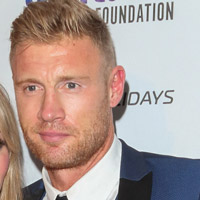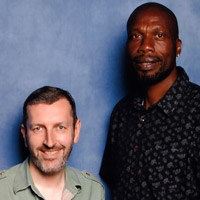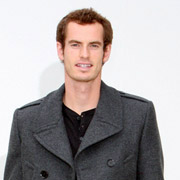 Add a Comment
32 comments
Average Guess (26 Votes)
6ft 2.13in (188.3cm)
Muhammad Anas
said on 28/Jul/20
Click Here
Click Here
In these given images Cook stands with Misbah ul Haq(Pakistan Ex Captain). Rob would you like to plz confirm that how much height difference between two

Editor Rob
near 3 inches could be the difference
the name's Sam
said on 4/Jul/20
It's nice to see so many sport players have an honest claim of their height I'll give 189 cm to Cook he's tall and very handsome too
Rampage(-_-_-)Clover
said on 29/Jan/20
Rob, who looked taller up close to you this guy or Brandon Routh?

Editor Rob
Hard to tell them apart, guys like welling/routh/cook all look quite close
TwelveTER
said on 17/Jan/20
Please do a page on Virat Kohli and MS Dhoni
Rajiv roy
said on 16/Sep/19
Does any one have any idea how tall is cricketer steve smith? I am not sure.
Mew
said on 27/Aug/19
Zahid you can see Ms dhoni 6 ft 2 inch and 5 ft11 listed abhishek and ranbir to get a better idea
Click Here
Click Here
Zahid
said on 15/Aug/19
@Rob and Mew:
Dhoni is 5'9" at best. Here is he compared to Mashrafe:
Click Here
I have met Mashrafe in person. He is about 5'11" (I am 5'11.5").
As for Cook, 6'2.5" seems fair.
Christian 6'5 3/8
said on 14/Aug/19
@Rob
Was the 6'6" guy in front of you just a normal person or was he famous?

Editor Rob
Just a regular fellow attendee.
Nik Ashton
said on 11/Aug/19
He's a great add and I'm pleased to find out how tall he is!
184guy2
said on 11/Aug/19
@Rob
This 6'6 guy looked taller than AJ in person ?

Editor Rob
Roughly same
K.A 188 !
said on 11/Aug/19
As listed 6ft2 1/2
Chris Junior Hernandez 1990
said on 11/Aug/19
I think he look as tall as Brandon Routh. At worst 6'2 3/8 if no footwear issues.
Yang (5 footer 8, 172-173)
said on 11/Aug/19
He is almost same height with my 6ft 2 tall buddy named Darren.
Christian 6'5 3/8
said on 10/Aug/19
Why are his cheeks so red? Lol

Editor Rob
I forgot to mention I was in the queue beside a very tall guy in front of me, Alastair actually commented on the guy's tall height, he was about 6ft 6.
Big T
said on 10/Aug/19
His 'official' listing is only 6'2"....not convinced he's any taller in this photo?
SharpshooterTom
said on 10/Aug/19
Its worth noting most of the very best batsman to ever play the game are often quite short, certainly sub 5'10
Sachin Tendulkar = 5'4/5'5
Brian Lara = 5'8
Ricky Ponting = 5'8
Virat Kohli = 5'8/5'9
Steve Smith = 5'9
David Warner = 5'6 (really think he's barely this)
Kumar Sangakkarra = 5'9/5'10
Viv Richards = 5'10
Of course you'll get the likes of KP and Cook who excel, but they're the exception not the norm, often the very very best, i.e. the GOAT's, usually are average at best.
Seam bowlers on the other hand could be basketball players (except for Dale Steyn)
Thanks for putting up cricketers Rob. Your not a cricket fan as you say but there are a lot who are and we really do appreciate it. Would be great if you could get any more e.g. Jimmy Anderson, Stuart Broad, Joe Root, Ben Stokes etc.
Linke
said on 10/Aug/19
Absolute legend! Was listed 6'2 during his England days.
Rampage(-_-_-)Clover
said on 10/Aug/19
He's been given both 6ft2 and 6ft3...could look either so yeah this is a good settlement
184guy2
said on 10/Aug/19
To be fair , if Tom Welling get's a 6'2.5 listing , he also deserves
Mew
said on 10/Aug/19
Sir any guess on Indian cricket Ms dhoni height
Click Here
Click Here
Click Here

Editor Rob
Dohni could be 5ft 10-10.5
Mew
said on 10/Aug/19
Sir plz add cricketers category it would be great full to see some of the big names

Editor Rob
I've only met a few.
Importer
said on 10/Aug/19
6'2 3/8" bare with me..
185
said on 10/Aug/19
He's not taller than Justin Hartley or jack Coleman compare to you.
Sakz
said on 10/Aug/19
I can see him looking around the listing if he stood completely straight.
@Rob Were you aware of who he was before you met him?

Editor Rob
Yes, I was aware of Cook.
Canson
said on 10/Aug/19
Agree with Andrea. Looks at least 6'2" not 6'2.5. I think something like 189 cm fits better or perhaps 6'2.25 than 6'2.5 at least based on the picture with Rob
Greg
said on 10/Aug/19
Easy 6'2, I see up to 6'2.75 but 6'2.5 is fine. Can even fool you for 6'3 upon first glance.
Redwing
said on 10/Aug/19
Are you guys standing straight in this pic rob??

Editor Rob
I would say we are both standing about similar posture that moment
Mickie
said on 9/Aug/19
I trust Rob's guess in person.
tajaun gibbison
said on 9/Aug/19
Very accurate listing!
emre celep
said on 9/Aug/19
looks about 190 cm
Miss Sandy Cowell
said on 9/Aug/19
Great new picture, Rob! Alastair exudes friendliness and looks the 6ft2.5 you have given him.
😁👍😋👍
Andrea
said on 9/Aug/19
Not sure about 6'2.5, but it certainly looks like he would be at least 6'2, from the pic (although his thick hair skews things a bit).

Editor Rob
I don't really watch cricket, but I was aware before meeting Alastair he had been described at 6ft 2, sometimes even 6ft 3 by people.

For me, he did seem a bit taller than 6ft 2 flat - sometimes though, he has looked 2 inches shorter than kevin pietersen...but that guy is what you call 6ft 4 at night really.