Alexander Lincoln's Height
6ft 3 (190.5 cm)
English actor, known for playing Jamie Tate on soap opera Emmerdale. He has listed himself as being 6ft 3 and at both 205 and 210 pounds.
You May Be Interested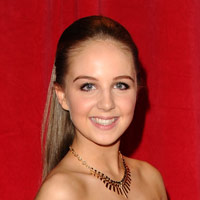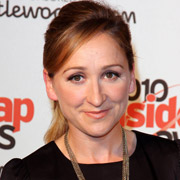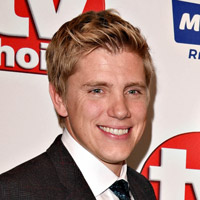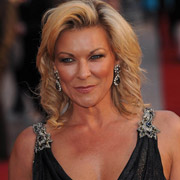 Add a Comment
11 comments
Average Guess (9 Votes)
6ft 2.97in (190.4cm)
Miss Sandy Cowell
said on 15/Oct/20
What on Earth is the nasty Jamie Tate up to, arranging to have Belle 'dealt with'? And to think - I used to think I quite liked him! 👅
6ft3.
Miss Sandy Cowell
said on 8/Oct/20
Alexander's Jamie Tate has undergone a complete personality change since he ran Moira over. Now he's lost all his scruples and is ordering those in his employ around in a really humiliating way.
He's turfing people out on the street too, showing the same callousness as his mother, Kim.
Jamie - you need a shave and a cold bath and then you'd better think twice about the effects your behaviour is having on your former friends. Tall you may be but infallible you AREN'T. 😡
6ft3.
Miss Sandy Cowell
said on 10/Feb/20
He makes Pierce look quite short, and I know he's not! I also know that poxy Pierce is trying to rip Jamie's Mum, Kim Tate, off by pretending to be a supportive solicitor. I sincerely hope Jamie intervenes before it's too late....🤞
6ft3. 😁👍
Miss Sandy Cowell
said on 13/Jan/20
Alexander's Jamie is right, telling young Belle that cats only miaow to humans! What a superb conversation to have with the youngster - and 'Emmerdale' fans will have learnt something too!
In a cat colony, you won't hear the noise at all! My cats only ever miaow to me. To each other, they growl, they hiss and make friendly, 'purping' noises. And they purr, of course - when they're in a good mood!
Big Alex, big on the knowledge front it would seem and definitely in the right job as an 'Emmerdale' vet, can have 6ft3! 😁👍🐈😯😸
Csimpson6ft
said on 29/Jun/19
Rob is there a chance is he might be a weak 6'3? 6'2.5-.75?

Editor Rob
It's arguable, but I couldn't see him a flat 6ft 2 -2.25 range for instance.
TheBat
said on 28/Jun/19
Looks towering in most picks so I'll give him 6'3". Maybe 6'2.75".
Littlelee5ft6
said on 27/Jun/19
I was thinking that junior. He looks 5ft 10 in that photo just based on the camera angles
Nik
said on 26/Jun/19
Alexander looks very towering compared to Claire King and she's close to being average compared to men! It's great that there is a link to Claire King's page on this page!
Junior Hernandez 1990
said on 26/Jun/19
No obligatiobn but this gettyimages looks bad that defines him looking like a 5'10 guy from a camera angle shoot from above 6'0 of height.
Miss Sandy Cowell
said on 26/Jun/19
It was nice just now to see him drinking a toast with his Mum! That was a genuine smile I saw too!
Just to think, he is only a baby in Classic Emmerdale! 👶
Miss Sandy Cowell
said on 26/Jun/19
Oh how fantastic - thanks Rob! AND you believe he's 6ft3 too!
His winning way with animals 🐈🐕 and refusing to be manipulated by his Mum, Kim Tate, made him instantly likeable and when the tiny Zoe allowed him to become a vet in hers and Paddy's practice, it was crystal clear that Alexander is one very tall specimen of manhood!
Delighted to have him aboard! 😁👍
6ft3.

Editor Rob
With claire king, he could seem over 6ft 2