American actress best known for roles in films like Pulp Fiction, So I Married an Axe Murderer and The Hunger Games: Catching Fire. On her Resume page she used to be listed 5ft 4/120 pounds.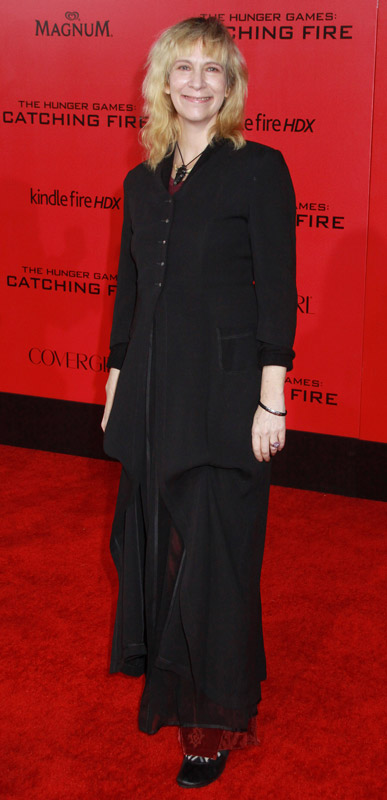 Photos by PR Photos
Miss Sandy Cowell
said on 23/Mar/20
💐🎂🎁🎉 Happy Birthday Amanda 🎉🎁🎂💐
Wishing the brilliant and often hilarious actress ('Needful Things', 'Pulp Fiction') a fabulous 63rd Birthday!
5ft4. 😆👍🎈
💐🎂🎁🎉💐🎂🎁🎉💐🎂🎁🎉💐🎂🎁🎉
Sandy Cowell
said on 10/Apr/17
Wow! The films this girl is in are really something else!
My introduction to her work was in 'Needful Things', where her poor black dog is needlessly butchered as somebody's order to upset someone else in an attempt to get his wish granted - by an evil, Satanic Max Van Sydow. I was very upset!
She was also in 'The Prophecy'
playing another vulnerable woman and ditto in the films 'Last Light' and 'Freeway', where she plays the junkie Mum of the central character, the 5ft1 Reece Witherspoon.
She didn't exactly tower over Reece, but the difference was enough to make you think that Reece's character had still quite some growing to do! I thought there was 3 inches or so.
Amanda also appeared in the second 'Hannibal' series, as a terribly scary and warped, shocking piece of work - yuck! - with the most awful teeth!
Today, this entertaining lady gets 5ft4 from me, and an enormous 'thank you' for taking on such amazing parts and doing it so convincingly. I've also seen her playing the Queen of France, who was looking after the child who was to become Mary Queen of Scots, (amongst others children), in a film about Nostradamus! She did regal very well!
Pedro
said on 26/Mar/14
She is listed 5'4" in her resume.
[Editor Rob: I will mention that at the top]