Casey Biggs Height
5ft 8 ¾ (174.6 cm)
American Actor best known for playing Damar on tv series Star Trek: Deep Space Nine. In film he has appeared in Broken Arrow, Dragonfly and The Pelican Brief. This photo was from a London Expo convention in 2006.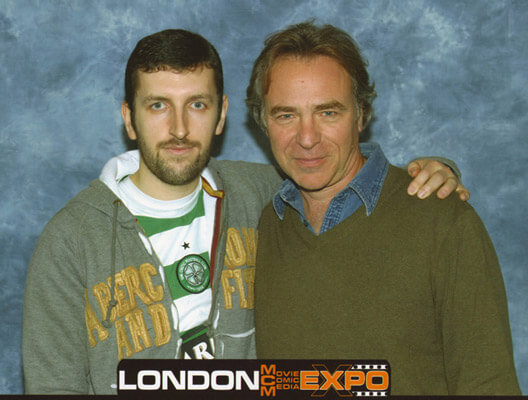 5ft 8 Rob and Casey
You May Be Interested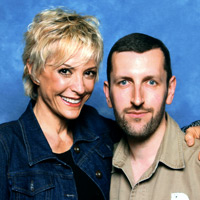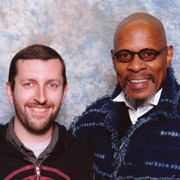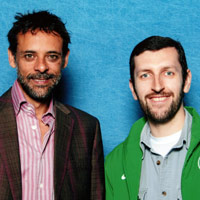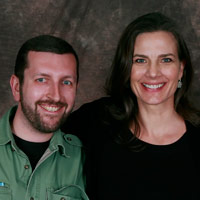 Add a Comment
16 comments
Average Guess (11 Votes)
5ft 8.48in (173.9cm)
Bradley
said on 4/Aug/20
Has to be the Ultimate one. His 5' 10" line is laughable and he replied himself.
Bradley
said on 7/Nov/18
When is he going to star in the Neil Diamond Story?. He's 5-9.
MrFish
said on 2/Jul/18
Rob, was he closer to 5ft 8.5 or 9? Would he be right around my height of 5ft 8 and 3/4-7/8?

Editor Rob
It's been a long time, but on the day I felt he was maybe half inch or so taller, hence I put him closer to 5ft 9, but I am not sure he seemed like a solid 5ft 9 guy.
CIMD
said on 27/Feb/18
Looks same height as you here, except he is slouching. I'll give him 5'8.25".
Matthew Robinson
said on 10/Oct/17
casey biggs said on 5/Sep/07
casey biggs is 5'10"
I shouldknow since I am he.
---
This was really him that commented, huh? ;)
191cm
said on 16/Apr/17
How big is his forehead, Rob? It seems to be huge considering his eyelevel is quite a bit below yours yet he edges you out
Editor Rob: in person didn't look much bigger than average, to be fair I think just tilting eyes down a bit will enhance how your head looks.
TNTinFL
said on 10/Nov/15
Sounds about right for his height. I know some are saying he wore lifts in DS9; that may be true. But to be honest, he never looked tall to me in DS9. He was noticeably shorter than Marc Alaimo who is around 6 feet tall.
Giulio
said on 8/Aug/14
rob why do you look taller ? is it just the angle ?
[Editor Rob: he's dropping more height, he looked near to 5ft 9 I thought]
diavolo
said on 14/Nov/13
I confirm it, he most possibly wore lifts on Deep Space Nine. In Enterprise, he was towered over by 6-footish Scott Bakula, while in DS9 he never looked shorter than 5'11" next to the tallish actors.
diavolo
said on 10/Oct/13
He was probably wearing lifts or they were using clever camera angles on Deep Space Nine. He did not look shorter than Nana Visitor who was around 5'10.5" in her 3.5inch heels.
Moe
said on 7/Sep/13
175 is not 5'8.75, it's legit 5'9 spot on.
jack
said on 27/May/13
No way hes 5'8.75 rob. 5'7.75 maybe.
Mr. Tempus
said on 8/Oct/11
a solid 5'9
guyfrommars
said on 8/Aug/11
Yeah, he was Damar. Looked 5'9"ish next to 6'1" Avery Brooks.
casey biggs
said on 5/Sep/07
casey biggs is 5'10"
I shouldknow since I am he.
TNTinCA
said on 10/Feb/07
Could have sworn he was taller. I assumed around 5'10" since he didn't look that much shorter than Mark Alaimo (Gul Dukat).