Chris Chittell's Height
5ft 7 ¼ (170.8 cm)
Peak height was 5ft 8 ½ (174 cm)
English actor, best known for playing Eric Pollard on TV soap Emmerdale. He also appeared in The Tomorrow People and To Sir, With Love. In the 1970's he listed himself as
"5 feet 9 inches"
in casting directories.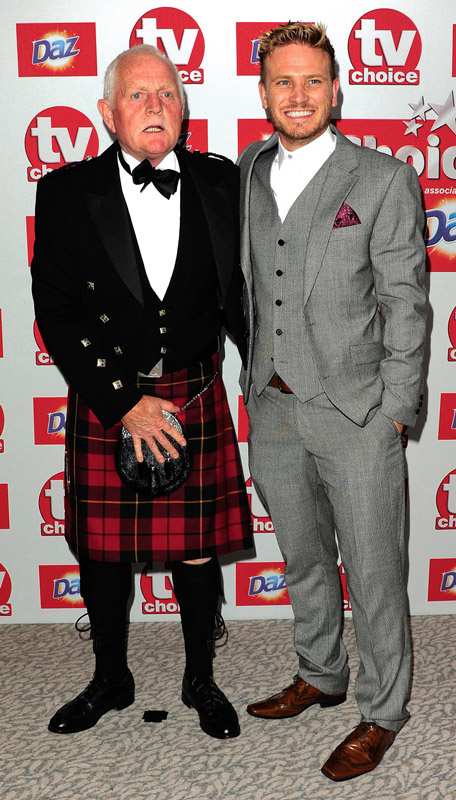 Photos by PR Photos
You May Be Interested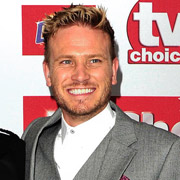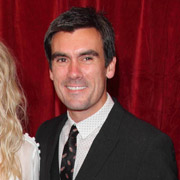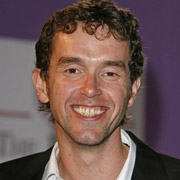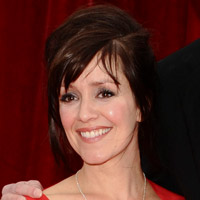 Add a Comment
14 comments
Average Guess (6 Votes)
Peak: 5ft 8.33in (173.6cm)
Current: 5ft 6.75in (169.5cm)
Miss Sandy Cowell
said on 5/Feb/21
To make matters worse, he said to Lesley Dunlop's waitress character, Brenda, that the video had 'made a GUFF out of him!' 🤣💨
She proceeded to correct him, saying that the term was 'Gif' - adding that he should loosen up as it was funny! 😆
I'd like to see the outtakes! 😂👌
Miss Sandy Cowell
said on 4/Feb/21
That was funny today in Emmerdale!
Eric trod in some dog plop and came hopping into the café, where he was filmed by a teenage girl and the caper stuck on the internet! 😂😂😂
Eric was not in any way amused!
💩😤📲
5ft7.25 today and 5ft8.5 for his youthful days.
Miss Sandy Cowell
said on 10/Jan/20
Chris looks really quite tall in the Classic Emmerdale but he doesn't in the current one. His voice has changed as well! 🤵👴
I can believe 5ft9 for his peak and 5ft7 for today's height.
Nik
said on 9/Nov/19
I would love to see a photograph of Chris Chittell and my good self!
Miss Sandy Cowell
said on 2/Nov/19
Was he in 'The Tomorrow People' too? Thanks Rob! We ALL used to watch that, including my Mum! 😉
Chris must have been 5ft8.5 then. 5ft7.25 now.
Miss Sandy Cowell
said on 24/Oct/19
Eric Pollard is lying in a hospital bed after a car accident - and this is in 'Classic Emmerdale', which I don't usually watch. It's being repeated now in the morning, so I'm going to have more of a chance to see something I never saw before.
Fat chance I'm going to have to size up his height like this! Hang on - he's out of the hospital and on crutches. Yes, Rob, I see what you mean about enduring so many episodes! 😕😴
5ft8.25 peak though not exactly as a young man, and 5ft6.75 today.
Miss Sandy Cowell
said on 3/Jul/19
Oh, for Heaven's sake, Eric - it was only a small kiss! Don't make such a mountain out of it, but I must say, you've been damn funny!
5ft8.5 peak and 5ft6.75 now.
Sandy Cowell
said on 4/Dec/18
It's just as well his sporran is in that very delicate place! 😮
Sandy Cowell
said on 3/Dec/18
He deserves to be here Arch! He was in showbiz when I was an ankle-biter, and that's saying something!
Arch Stanton
said on 28/Nov/18
Pollard!!! LOL.
Nik
said on 28/Nov/18
It's interesting to find out his current height and his peak height! Thanks Rob and Sandy!
Nik
said on 27/Nov/18
And I thought he was smaller! However I do have faith in Rob so I suspect that Chris is 5'7" range, at 5'7.25" he is average in height for his age group! I would be interested in finding out how tall his daughter Rebecca is!
Sandy Cowell
said on 27/Nov/18
😀⭐️ Chris is married to 5ft2" fellow 'Emmerdale' star, Lesley Dunlop! Now isn't that interesting peops? ⭐️😀
Sandy Cowell
said on 27/Nov/18
Thanks Rob! I'm so pleased to see this fellow make it onto Celebheights! Chris has been in so much over the years; my first memory was watching him in quite a shocking film for its time called 'If..', which was about some rebellious schoolboys who get carried away. It also starred Malcolm McDowell, and we all know how controversial his choice of film tends to be!
Last week in an episode of 'Emmerdale', Chris's character, Eric Pollard, opened up to Chas, (at least 5ft6), who is going through hell at the moment having lost her baby, about the stillborn son that he and his first wife suffered, eventually splitting them up. It was then that I noticed how comparatively short he looked next to her, and I honestly thought Chris was 5ft4.5-5, but Chas, played by Lucy Pargeter, simply MUST have been wearing heels! To find
out that Chris tops 5ft7 is indeed a revelation; if I want to check him out at his full peak height of 5ft8.5, I have plenty of choice as to which film to get my teeth into. Mr Chittell starred as a blond-haired youngster in the films 'Zulu Dawn', 'The Wild Geese' and 'The Charge of the Light Brigade' as well as kids' series 'Tucker's Luck', a continuation from 'Grange Hill', and the comedy 'Man About the House'.
I am putting 5ft7 for Chris for his present height and 5ft8.5 for his peak.
.

Editor Rob
Doing 1500 episodes of Emmerdale deserves a page...I do think he seems to have lost height in last 5 years compared to late 50's to 65, I think he looks shorter nowadays.