DB Woodside's Height
6ft 2 (188 cm)
American actor, best known for playing White House Chief of Staff Wayne Palmer on TV series 24, Robin Wood on Buffy the Vampire Slayer and Amenadiel on Lucifer. On his twitter, he gave his height, saying:
"I'm 6"3"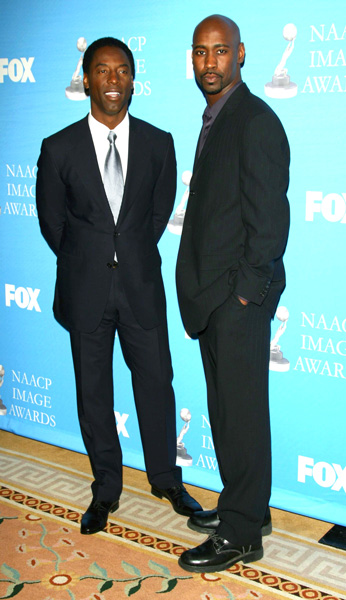 D.B. with
Isaiah Washington
Photos by PR Photos
You May Be Interested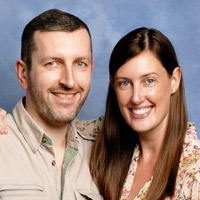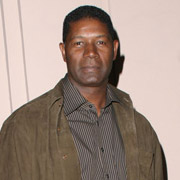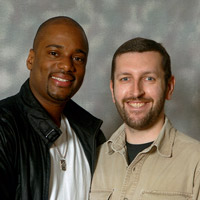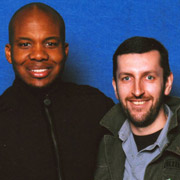 Add a Comment
28 comments
Average Guess (19 Votes)
6ft 2.3in (188.7cm)
Rampage(-_-_-)Clover
said on 16/Oct/20
Very strong 6ft2 range like Lance Reddick.
Jkiller
said on 25/Jul/20
He is with little doubt 6'2.5 (189cm) atleast, most likely 6'2.75
Kebapsever
said on 25/Jun/20
This guy is at least 6'2. He's probly 6'3 in the morning.
Davidjr
said on 17/Apr/20
He is a very tall actor and a great actor on suits like Jeff Malone one of my favourites actors he is 6foot 3inches 190.5cm tall
Blanc
said on 5/Apr/20
The current listing looks a bit low he looked 189 – 190 cm in Lucifer
Chris Junior Hernandez 1990
said on 26/Aug/19
He could be a 6'2.25" candidate.
Bob Magnifico
said on 2/May/19
Even Tom Ellis playing Lucifer said in an episode that DB is 6ft 2 so this is spot on. And he does look shorter when standing next to Tom, but not that much..
Tristan3D
said on 4/Mar/19
@Edimar184: No, he actually is visibly smaller than Tom Ellis. There was a scene in the second season (2x12 I believe) in which they stood opposite of each other, and Ellis' shoulder line (always compare the shoulder-height - not the top of the heads) was visibly higher than Woodside's. I would accept the possibility of different heel heights, but it was significant enough to see the difference in that scene. So 188cm seems to be accurate for me, while Ellis is about 190.5cm or even a tad more in height. Woodside is pretty tall, so is Ellis - so I don't know if it even counts, as a significant detail, when Ellis is a bit taller than Woodside.
- Tristan
Edimar184
said on 2/Feb/19
He looks the same height of Ellis in Lucifer.
Rampage(-_-_-)Clover
said on 21/Jan/19
In fairness he's closer to the camera and appears to have bigger shoes than Isaiah so the difference may not be that much
Still not settling for under a rock solid 6ft2.

Editor Rob
On Lucifer I'd still class him as about 6ft 2, sometimes I think he had thicker shoes making him look nearer 6ft 2.5
olney28
said on 4/Jan/19
He's like the same height as Tom Ellis
Rampage(-_-_-)Clover
said on 18/Oct/18
Somewhere in the 6ft2-2½ zone (w/h 6ft3 straight out of bed).
Certainly not under this
Aelwen
said on 30/Sep/18
He is a tiny bit shorter than Ellis but Tom has his hair...
188-189.
Rampage(-_-_-)Clover
said on 12/Oct/16
Isaiah is a very solid 6ft1 so a fraction over 6ft2 for this guy is more feasible
Christian-196cm (6ft5.25)
said on 29/Aug/16
He looks more than just an inch taller than Isaiah, even though with the significant footwear and camera angle advantage. I agree with Rampage Clover. Either DB's 6ft2.5 and Isaiah 6ft1, or Isaiah's 6ft0.5 and DB 6ft2.
Rampage(-_-_-)Clover
said on 28/Aug/16
I think this guy is under listed. Maybe the full 6ft3 is a stretch but I think he could be slightly over 6ft2 flat
pasha
said on 24/May/16
He must be betwen 189
-1.91 watch lucifer and compare him with tom ellis ( he is 1.91)
Dmeyer
said on 3/Apr/16
Looks 2in over 6'1 isiah , how can you list him 6'2 with this pic , did look near 6'3 in 24 And isiah is à legit 185 Guy in person
Rampage(-_-_-)Clover
said on 2/Apr/16
He looks 6ft3 in the above photo but is closer to the camera than Isaiah and his shoes are very big.
Rampage(-_-_-)Clover
said on 15/Jan/16
189cm Rob?
Editor Rob: to be fair, at times he could, but watching a few clips of him somewhere in 6ft 2 range is more believable than his 6ft 3 claim.
Andrea
said on 18/Nov/15
6'3... Really, Rob? I thought he could look 6'1-6'2 in 24 but 6'3 seems a big stretch!
Editor Rob: he could look 6ft 2 with dennis come to think of it! Maybe it is a more reasonable mark.
BoboAshanty
said on 6/May/14
Rob, don't you think he's slightly lower than that! He's 6ft 2.5in
[Editor Rob: that is a possibility]
Zach
said on 21/Dec/11
6'3 sounds about right. Looks 1.5inches shorter than the 6'4.5 president guy on 24.
Dmeyer
said on 17/Dec/11
190-191cm seems right dosnt tower over 5'11.75 siddig
Ed
said on 29/Dec/10
Leon and Woodside look the same height in temptations? I'm watching the movie right now....
Delia
said on 26/Mar/08
I've met both him an J. August Richards (Gunn on Buffy spinoff "Angel")and my impression is that J. is a bit taller (he's also listed here as 6'3'' though). But I think D.B. is a legit 6'3', so maybe J. deserves a 1/2-1 inch updrage?
dmeyer
said on 1/Mar/07
does look a solid 189 cm
dmeyer
said on 13/Feb/07
this seems right since he looks 2 inches shorter than haysbert