Eddie Izzard's Height
5ft 7 (170.2 cm)
British Comedian and actor best known for roles in TV show The Riches, Hannibal and films like Valkyrie and Ocean's Thirteen. On Comedycouch he mentioned his height, saying
"I'm 5-foot-7. And a half,"
and in 2016 said
"I'm about 5-foot-7."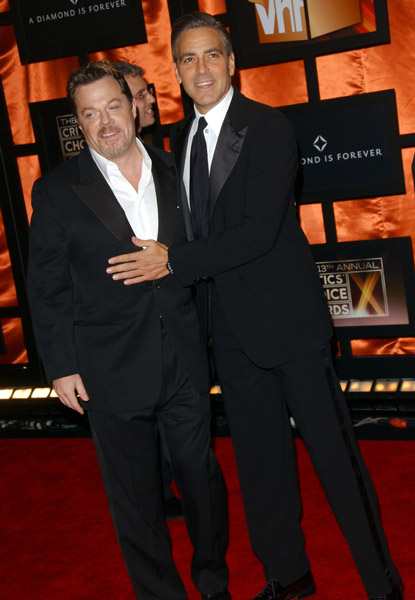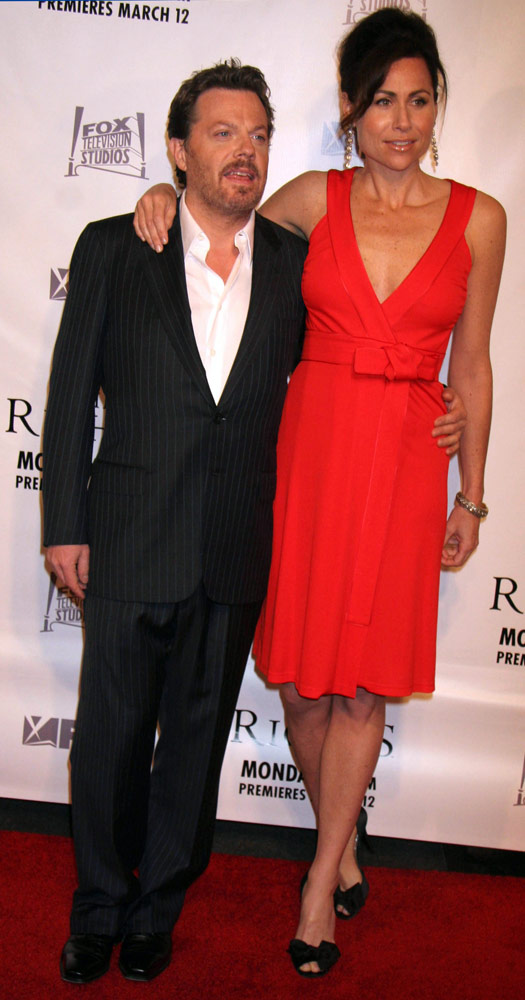 You May Be Interested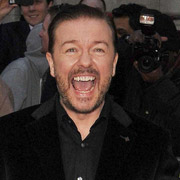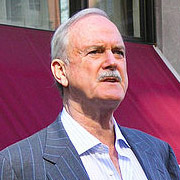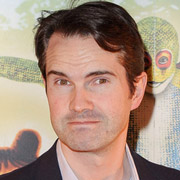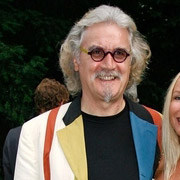 Add a Comment
20 comments
Average Guess (6 Votes)
5ft 6.88in (169.9cm)
Miss Sandy Cowell
said on 7/Feb/21
🎂🎈🎁🎊 Happy Birthday Eddie! 🎊🎁🎈🎂
Many Happy Returns to Eddie Izzard, who celebrates his 59th Birthday today.
5ft7.25. 😁👌🍻
🎂🎈🎁🎊🎂🎈🎁🎊🎂🎈🎁🎊🎂🎈🎁🎊
Sandy Cowell
said on 1/Oct/18
He was amazing in 'Hannibal'; something I'd never realised before - that he can act so well. I hear he's really clever with languages as well!
Eddie looked around 5ft7 in 'Hannibal', fairly diminutive next to Mads Mikkelsen.
Jani
said on 6/Sep/17
Wow, I never thought Eddie Izzard would actually be on the short side but makes kinda sense. I always thought Eddie would be more like 175-180cm range.
John
said on 29/Aug/17
In Hannibal, he looks like a solid 5'5, 5'6. I can't see him at 5'7.
Nigel
said on 24/Jan/17
I was at prep school with Edwin Izzard and his slightly elder brother Mark. Their father often used to come and watch them play football, though neither of them excelled, and he was tiny, probably shorter than Ronnie Corbett.
There was a clip of father and son at the De la Warr pavilion at Bexhill a few years back, and Izzard junior looked about 4 inches taller than his dad.
Not very scientific, I know.
Sam
said on 28/Mar/14
It looks like even 5'7" would a stretch in that photo with George Clooney, unless Clooney's actually 5'10.75" (not entirely convinced).
Libertariandude
said on 17/Jan/12
He's taller than I expected. He looks positively tiny in Ocean's, and also in My Super Ex.
Lynnkins
said on 18/Dec/11
Tom Cruise is famous for wearing lifts in his shoes, so he and Eddie Izzard probably are the same height barefoot.
Anonymous Auckland
said on 9/Nov/11
I walked past Eddie Izzard in Auckland (New Zealand)this afternoon. Wearing a bit of eyeliner he otherwise looked like he had just been to the gym and he was barefoot [bet you don't get many of those sightings on this site]; probably a curative for wearing all those high-heels. Anyway, he appeared to be around 5'6", maybe 5'7" at most (I'm 5'10").
Kendra Hourd
said on 16/May/11
I actually met Eddie Izzard last night walking out of a John Cleese gig and I've just argued with a work mate about his height, hence me finding this website. Eddie was about the same height as me : 5ft 7 and a half.
Dean
said on 11/Apr/11
Tht photo of cruise and izzard in that clip what would you say the difference is? Id say 4-5cm soif izzard is 170 cruise is 174 at least rob?

Editor Rob
in just that one photo he doesn't look any shorter than that.
Shaun
said on 9/Apr/11
Looks a good 2.5 inches shorter than Cruise....
Jim
said on 8/Apr/11
Eddie Izzard talks about his own height and Tom Cruise
Click Here

Editor Rob
he says he's about the same, but did you see the photo of cruise/izzard in that clip...
Dr. Steve Brule
said on 11/May/09
He said so himself that he's 5' 7 on the Paul O'Grady show when they were talking about Valkyrie and what is tom cruise like in person (the question of how tall tom cruise is came up)
Also in the vid Eddie appears to be wearing large heeled boots with maybe even lifts in them. I remember he wore 4 inch heels when he was on Craig Kilborn's show during an interview and you can tell the height difference there too -
Click Here
Austrian
said on 26/Apr/09
hm.... if Eddie Izzard is 5'7 and Craig Ferguson is 6'2....
how is this possible:
Click Here
Anonymous
said on 11/May/08
He is a Awscome performer and realy smart.If you want to check him out here
Click Here
sukelnorsu
said on 27/Feb/07
It's weird, because when I first developed an unhealthy interest in his height, the figure that sprung to mind was exactly 170 cm (and I've always thought I was crap at telling how tall someone is). Well, now I know that when I run up to him to get a little pick-me-up, I am physically able to rest my head on his shoulder (points to head: In my mind!).
15and5'7''
said on 23/Aug/06
I dunno about this 5'7.5'' listing for him b/c on ''my super-ex girlfriend'' Eddie plays the ''villian'' Dr.Barnaby and he looks 5'6'' at best. Rob, what's your opinion?

Editor Rob
maybe, this guy might be stretching that 'half'
CelebHeights Editor
said on 12/Dec/05

From a comedy couch interview,
"I'm 5-foot-7. And a half."
Lmeister
said on 17/Feb/05
Eddie wrote his version of his bio for the Unrepeatable official tour program
http://www.pandas.currantbun.com/eddie_izzard/main.html and it says that he is 5'7.5''...The sites rock!!!