Fran Kranz's Height
5ft 10 (177.8 cm)
American actor, best known for his roles in movies like Cabin in the Woods, Diary of a Wimpy Kid: Rodrick Rules and for playing Topher Brink in Dollhouse.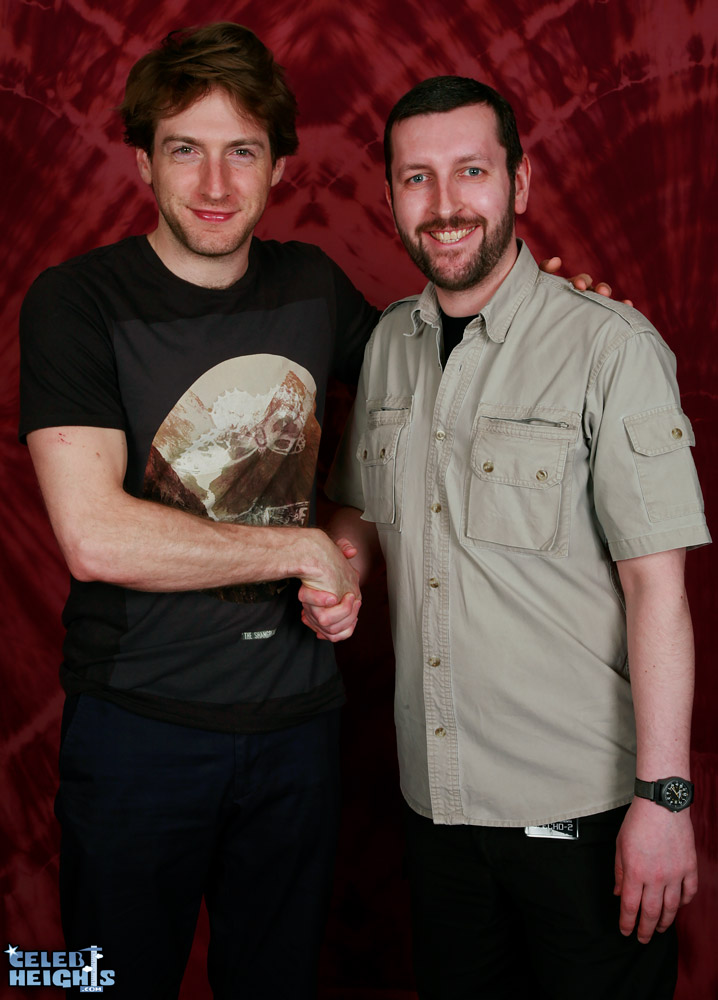 5ft 8 Rob and Fran @ Starfury's Echo 1, 2011
You May Be Interested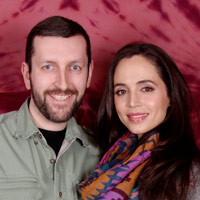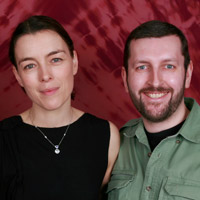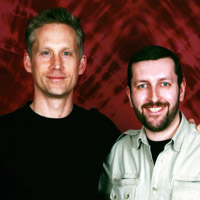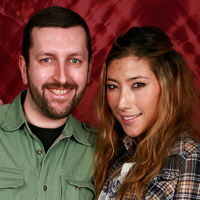 Add a Comment
32 comments
Average Guess (26 Votes)
5ft 10.14in (178.2cm)
Chris Junior Hernandez 1990
said on 5/Apr/21
I would bet 5'10 1/4 he literally look quite loose in posture but with 5'11 Adam Goldberg with similar shoes comparisons there is a flat 2cm between them not 1".
Nik
said on 29/Sep/19
It would be great to know what he claims! He can have 5️⃣ foot 1️⃣0️⃣ again! I've found the poet in me!
Bobby 5ft 10in (178cm)
said on 28/Sep/19
Looks a bit less than 5'10 here, or he's just got a long ass nose.
Nik
said on 21/Sep/19
He's more likely to be over 5'10" than under 5'10"!
Kavi Singh Gill
said on 3/Sep/19
Looked 5'10" in front of 5'10".5 Devon Bostick(Rodrick Rules)
Nik
said on 17/Jun/19
I agree with the average vote (5'10" after 17 votes!)!
Junior Hernandez 1990
said on 26/Feb/19
Chris had 1/2 more inch looking footwear in Cabin in The Woods. Fran def is 5'10.
Sandy Cowell
said on 6/Sep/18
@ Rob - That's worth remembering! It's always so useful to know the heights of other stars of the same film. I, for instance, wouldn't be very good at looking at an individual on TV and guessing away, not that I don't do it, but I normally guess the tall to be taller, though I am getting better than when I first came here nearly two years ago. Now I know what an inch difference looks like, and lately, even half-an-inch. They notice more than I would previously have given them credit for!
Sandy Cowell
said on 5/Sep/18
He looks very pleased to meet you Rob!
I'll have to look out for him next time I see 'Cabin in the Woods'. I remember the special effects were impressive, but I only vaguely recall Fran's face and that he wasn't small or massively tall!
I agree with 5ft10 from the picture.

Editor Rob
I think Chris hemsworth made him seem a weaker 5ft 10 in that film, though maybe they didn't have same shoes.
Don Julio
said on 14/Jan/18
always thought of him as a 178 cm guy
Bobby
said on 9/Nov/17
@Slim 6', I'm flattered that you think so.
Slim 6'
said on 14/Oct/17
A weak 5'10". I guess @bobby will likely edge this guy out.
Bobby
said on 13/Oct/17
Looks 2 inches taller here.
even
said on 18/Jul/17
looks 5 10 and is 5 10
World Citizen
said on 23/May/17
He looks 5 ft 9.5 here.
phil
said on 2/May/17
he 5'10 indeed
Mat
said on 22/Jan/16
Rob, if he was 5'10 shouldn't you be looking at the end of his nose? You are looking at the middle of his nose.

Editor Rob
he could dip under it. With hairstyles, they certainly can add to stature.
S.J.H
said on 22/Nov/15
More i see Fran 5'10 was realistic ;)
OneNamePlease
said on 24/May/15
I see 2 inches
delvin
said on 9/May/15
Best 5'10 I ever seened
Connor 184cm
said on 17/Nov/13
Fran looks closer to 5ft 9/175 cm than 5ft 10 in the photo, he only looks a inch taller than you rob i dont see a 2 inch difference here.
avi
said on 29/Jul/13
strong 5'10
lalala
said on 11/Jul/13
could be his hair, but he looks 179/5'10.5 to me...not shorter
Ras
said on 7/Apr/13
He kinda looks like Gary Lightbody here. 176cm IMO.
TheVerve181cm
said on 17/Feb/13
strong 5ft9, like 176-177cm, no more no less.
afka9
said on 5/Feb/13
a strong 5'10
Steven
said on 13/Dec/12
He wasn't under 5'9.5 , a strong 177cm
Trent
said on 23/Nov/12
5'10 looks right to me.
Johnnyfive
said on 19/Nov/12
His hair makes seem shorter like 176-77
Aragorn 5'11
said on 5/Nov/12
Strong 5'9.5 or 5'9.75
ANDREA[ITA]
said on 25/Aug/12
Rob, there are many pics of Fran with
Chris Hemsworth
and Chris looks way taller than him...
MaskDeMasque
said on 12/Aug/12
looks like a strong 5'9 rather than 5'10 in that photo.