Janine Andrews Height
5ft 11 ½ (181.6 cm)
English model, who appeared in film Octopussy. In the 1980's she was described as 5ft 11 and 6ft. In this photo from a Collectormania, I had 0.4-0.5 inch more sneaker than her.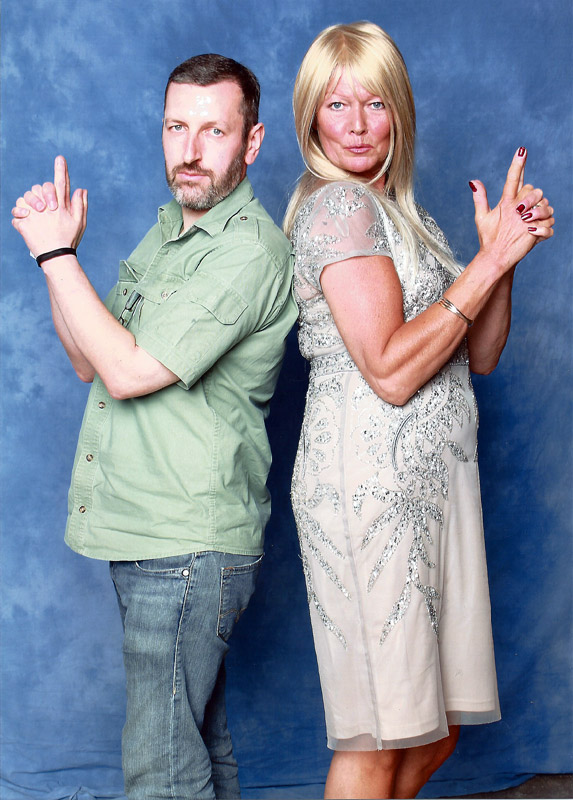 5ft 8 Rob and Janine
You May Be Interested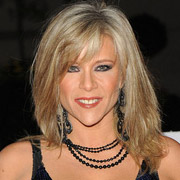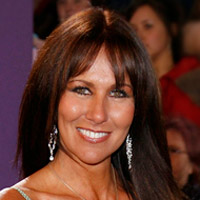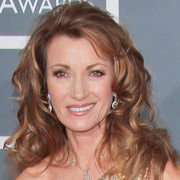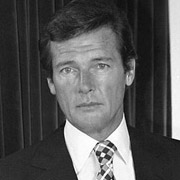 Add a Comment
17 comments
Average Guess (15 Votes)
5ft 10.82in (179.9cm)
Nik
said on 12/Mar/20
@ Bos - Thanks, your ideas are good too!
Bos
said on 10/Feb/20
As someone said, I'd love to see her in a photo with Missi Pyle who herself is at least 5'11.
Oh and Rob, any chance that you'd make a 5'11.5 female category for women listed the same as Janine? I noticed you have a category for female celebs with half heights from 5'2.5 all the way to 5'10.5 but didn't make any after although you have a male category for 5'11.5. I find it personally fascinating to see what a woman's maximum height tends to look like before they reach 6 ft.

Editor Rob
There is a
Page
for 5ft 11.5 range, it includes plus or minus 1/4 inch for all of the pages like that. I don't think it is indexed in google though, but sometimes they don't index all pages, or remove some they think are too similar.
Nik
said on 18/Jan/20
It would be great to see a photograph of her with Missi Pyle!
June
said on 21/Jun/19
I don't remember her being that tall.
slothee
said on 17/May/19
5'10 1/2" I think... doesn't look even a touch over 5'11" w/ Rob.
James G.
said on 4/Apr/19
5'11" at the tallest. That would be a better listing because if you say she's less than 2.5 inches taller, plus half an inch, that's less than three inches and therefore less than 5'11.5.
I think she is 5'11" flat.
Christian 6'5 3/8
said on 24/Mar/19
@Rob
Could she have been 5'11.5" peak but lost some height? Because she looks around max 5'10.5"

Editor Rob
I think today she is still going to be near 5ft 11 range, with a peak over that mark, I am not sure a full 6ft, near
Roger Moore
with maybe less footwear she can look quite tall (on left of photo).
Nik
said on 20/Mar/19
@ Rob - This is an excellent back-to-back photograph of you and Janine Andrews, when and where was this photograph taken please?
Janine could well be around the 5'11" mark but 5'11.5" would not totally surprise me!

Editor Rob
That was up in Glasgow.
CT
said on 19/Mar/19
Well no matter how good she looks ol Father Time will do his job an put some wear on the olbones. She still looks good but I'm gonna say she's smaller than she was back in the day. Take her posture an the bone joints wearing down thus making everything "go south". But like I said she still lookin good. Wouldn't kick her out of bed for eating crackers.
Miss Sandy Cowell
said on 18/Mar/19
It's amazing how many models go on to become actresses, but being on show to earn their money gives them an instant head start! Confidence comes into it enormously, and you can't be a model without at least pretending to be happy, even when you're having an 'off day'!
Janine gets 5ft11.5.
Peter 180cm
said on 17/Mar/19
Looks maybe 179cm with footwear accounted on. Maybe 5'11 peak, Rob?

Editor Rob
Hard to say, I have read 5ft 11 and 6ft for her in newspaper archives, but how much height she lost is hard to say exactly.
Csimpson6ft
said on 17/Mar/19
She's not that tall today, no more than 5'10.5.
Oneiroi
said on 17/Mar/19
She didn't look at her best in this picture, even if we count the less footwear her head still been 2 inches and a half ahead Rob, so she seems 5'10.5 with the disadvantage shoes. I would say she is a legit 5'11 (1.80) now but no more than that.
World Citizen
said on 16/Mar/19
Looks 5 ft 10.5
Randomdude0000
said on 15/Mar/19
5'10.5 in that photo with you Rob
Redwing
said on 15/Mar/19
Rob she looks 177 cm tho?

Editor Rob
She seemed at least between 2-2.5 inches taller than me, and knock on the fact she had less footwear and I wouldn't have guessed much under 5ft 11. In the 80's could have been over 5ft 11, she was taller than
Michael Douglas
Andrea
said on 15/Mar/19
She looks nearer 5'10.5 than 5'11.5 here (considering her footwear disadvantage of course), though given her age (near 60?), it's not that hard to believe she was taller than this, at her peak.