Laura Robson's Height
5ft 10 (177.8 cm)
British Tennis player. She talked about height in an interview in 2011, claiming that
"When I did it in centimeters last time in Paris, I was 181, which I'm going to say is around 5'11"
. In 2014 on Twitter she claimed
"5'10 and 3 quarters."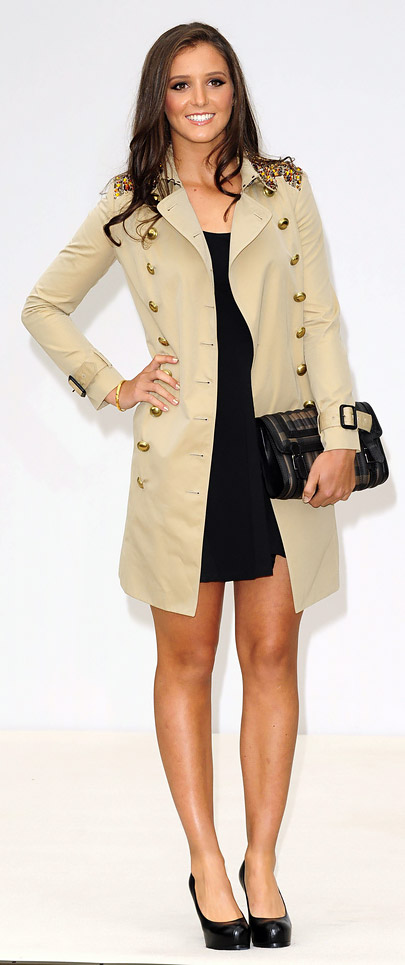 Photos by PR Photos
You May Be Interested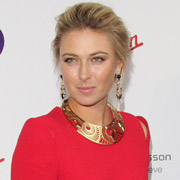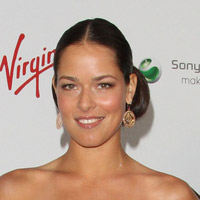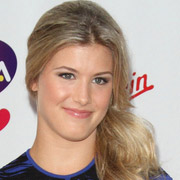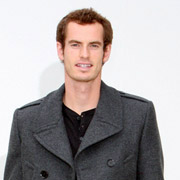 Add a Comment
30 comments
Average Guess (48 Votes)
5ft 10.05in (177.9cm)
Sant
said on 13/Nov/19
In wimbledon 2008 she appears 1.6m.
In 2009 summer she appears 1.65m and in 2010 wimbledon she appears 1.7m(clearly 4 inches shorter than elena dimentieva).
After her 4 inch growth spurt in 2010-11 she definetely loks huge now at 1.8m
Barnaby
said on 26/Oct/19
Rob sneakers don't give 3.2 cm more like 2.5 so 5'10.25
Lara
said on 15/Mar/19
I guess she is 1.77 m.
Tunman
said on 25/Feb/19
Sorry,here are the pics with Sharapova and Madison
Click Here
:
Not to say she's closer to the camera and hardly manages to look more than 5'9.75".Again 5'10 seems a bit too much.
Tunman
said on 25/Feb/19
Rob,she's hardly over 5'9range in too many pics tbh
Click Here
:
She looks similar to Madison Keys when taking off hair and counting potentially 0.5" less footwear so 5'9.5"max
Roughly 177cm and only 176 with Azarenka when counting footwear advantage
Click Here
:
And she looks generally near 5" smaller than Murray
Click Here
:
Now I'm not saying she's 5'9 but there are too many occurences where she looks way shorter than 5'10 to be the full mark,especially with Murray.5'9.5 might be fine or at least a little under 5'10 anyways.I have already a hard time to see only 4" difference between them let alone under.
Ultimately take a look to these other pics with Madison where she could even look only 5'9 in some of them.I think the one where she's with Sharapova and Madison is the most convincing,perhaps about 5'9.5.177 at the very best imho.

Editor Rob
5ft 9.5 isn't exactly hard to believe. Her 5ft 11 claim in sneakers at 10am could be correct.
SMART BERRY
said on 27/Jan/19
5'10.25" at 178.5 cm, but even I round up my height so I'll give her 5'11"
Nik
said on 6/Jun/18
It's nice to see the height honesty of Laura Robson!
Nona
said on 15/Nov/17
Perhaps 5'10" but weighs between 155 - 160 lbs. Looks very petite but carries a lot of muscle on that frame.
even
said on 17/Jul/17
height : 5'10" ( legitimate )
weight : 130 to 135 pounds
anon
said on 1/Apr/17
Just wondering would you say Johanna Konta is worth a page on here not sure if she has claimed a height, she is listed as 5'11 or 180cm seems a bit much maybe another sneakers listing, I think she could be 5'10 and change tall women and she is one of best womens players in the world right now.
Chris297
said on 15/Nov/16
She can look 179 with the female tennis players but I think it's more a case of them being over listed. Laura being 5"10 is generous while comparing her with Murray more like 5 than 3 inch difference though Murray can look 189 has decent posture. Either way 177/178 for Laura and Murray 188. Also I think Bouchard is more 173/174 as she was barely taller than bieber.
Tiger
said on 2/Nov/16
I think 179 cm would be a better fit
Mike
said on 10/Sep/16
She seems huge compared to other players.
Chris789
said on 31/Aug/16
Certainly didn't look any smaller than this next 189 broady yesterday who is certainly that height.
Mike
said on 23/Aug/16
@Editor Rob,
How much do you think she weighs?
Editor Rob:
I'd probably guess her at 155 pounds, although I certainly would be willing to giver her a coal-carry and find out for you.
truth
said on 26/Jun/16
Yeah that height was with running shoes that she measured. Just like I am 178-179cm barefoot and around 182 cm in running shoes, so she is no more than 177 cm to 178cm range.
Cantchooseaname
said on 16/Nov/15
hmm...she claimed that when she met Justin Timberlake (listed 5ft 11.25 here) that he was shorter than her...and she said she was 15 at the time!
Either she needs an upgrade to nearly 6ft, or Timberlake needs a downgrade to 5ft 9-9.5
Editor Rob:
it made no sense
She was a few inches smaller
...maybe he gave off a shorter appearance than she expected and she forgot the reality of it!
lollipop1995
said on 9/Mar/15
Looking at her twitter, someone asked her a while ago "How tall are you REALLY?" She replied "5'10 and 3 quarters" Judging by the tone of the way the question was asked,she was probably being a bit sarcastic! Instead of saying 5'11 which is basically what 5'10.75 is :P 5'10 is accurate though I think. She always did seem an inch taller than 5'9 Genie Bouchard
Tania
said on 3/Mar/15
@anon - Pic of Heather and Laura together:
Click Here
I swear as recently as last month every website listed Heather as 5'6". The upgrade must be her in tennis shoes.
Same goes for Laura - Adidas shoes often give a lift of upto 1.5 inches (or atleast the Barricades I own do) so she's probably 5'11 in them.
[Editor Rob: Heather is probably somewhere in 5ft 5-6 range, than a ludicrous 5ft 7, would not surprise me if she is 5ft 5 flat.]
tiny
said on 4/Feb/15
Laura's late growth spurt is quite surprising. The good thing is that along with the inches she has put on weight and is not the tall skinny types. IMO she is 5'10" and weighs about 160 lbs
Tania
said on 2/Feb/15
She always looks slightly taller than ex-bestie Eugenie Bouchard, who's listed here at 178 cm...so either she really is 181 or Bouchard is shorter than 178.
Tide
said on 1/Aug/14
There is a 5 inches difference between Robson and Murray. 5'9
Jack A
said on 1/Jul/14
5'9 on the nose
Andrea
said on 17/Mar/14
Now that Murray claimed 187.5, she doesnt even look near 5'10, Rob... I'm wondering how that 181 measurement came out... Maybe, measured out of bed with 1.5 sneakers?
[Editor Rob: could have been 1.25 sneakers]
monaug5
said on 18/Feb/13
Appears 5'9.5 with robson and some other tennis players:
Click Here
B
said on 9/Dec/12
@Sak
Girls growing past 18 is equivalent to guys growing past 21...not very common
SAK
said on 22/Nov/12
5f10, but she could grow more. Sharapova kept growing past 18.
miko
said on 16/Nov/12
Here we are Rob:
Click Here
I've seen her once, albeit last year, and thought she looked at the upper end of 5'9 (5'9.5/75), so 5'10 range is more than possible today. 5'11 in trainers.
One of the best looking girls I've ever seen aswell. Perfect physique.
tiny
said on 16/Nov/12
Thought laura was 5'10". maybe she has grown another inch since then. She is very attractive nevertheless and very fit. Guess she weighs abt 150 lbs.
Lo sgozzatore
said on 15/Nov/12
Well, Rob, she looks at least 5 inches shorter than Andy Murray! If she's really 178, Murray is no less than 191-192...
[Editor Rob: for the Olympics 'official' heights this shows they can't be measured as they put robson 5ft 11 and murray 6ft 2]