Lorne Greene's Height
6ft 0 (182.9 cm)
Canadian actor, best remembered for playing Ben Cartwright in TV series Bonanza and Commander Adama in Battlestar Galactica. In 1963 he was described as:
"Greene, 6 foot 2 and weighing 195 pounds"
and in 1965,
"Lorne Greene, 50, a 6-foot 1 ½ inch, 200 pound Canadian about-to-turn American"
. There was a bonanza related site which
stated his height
as 5ft 10.75 and 6ft 1.5-2.5 in costume and latterly changed to
"Height: 5' 11", Height in Costume: 6' 2-1/2"
You May Be Interested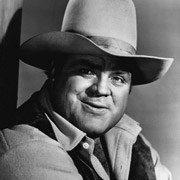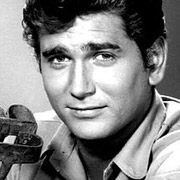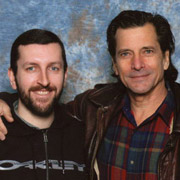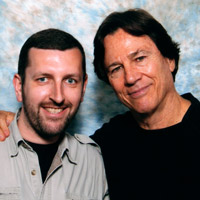 Add a Comment
37 comments
Average Guess (6 Votes)
6ft 0.29in (183.6cm)
wishbone
said on 19/Dec/19
I never realized The Silver Chalice started Canadian actor director Lorne Greene's career. Like me he rated it a great Bible epic. (He played the Apostle Peter who predicted the chalice would save the world.) Then as Ben Cartwright for 14 years on Bonanza he was responsible for it being a video TV show collection "requirement." When Dan Blocker died at 51 in 1972 Greene believed Bonanza wouldn't survive without Blocker. (It ended halfway through the 14th season.) Solid 6'.
avi
said on 24/Jul/19
@Ben Solomon said on 16/Jul/19
I'll need to see more things of him younger.
I doubt he lost anything in his 40s or 50s. Maybe a half inch in 50s can be argued.
Like I said I have no issue with 6'0 listing. It's just tricky because the entire cast wore boots with lifts. Landon apparently wore the biggest lifts.
Greene in boots looked like a decent 6'1 guy. So if those cowboy boots give 2 inches he'd be almost 6'2 in them.
The question is did he have another 1 inch lift in the boots?
Ben Solomon
said on 16/Jul/19
Avi, I tend to agree with you that he was closer to 5'11 than 6' while on Bonanza. But the pictures of him as a teen and very young man look as if he is about an inch taller than he ever was on the show. He must be one of those people that had significant height shrinkage at sort of a young age.
avi
said on 15/Jul/19
@Ben Solomon said on 12/Jul/19
I don't think he was over a weak 6'0 barefoot.
He looks like he's be similar to my build.
It's always possible he was 5'11 and wore 1-1.5 inch lifts in his 2 inch boots.
But the 6'0 listing I think is fine.
Ben Solomon
said on 12/Jul/19
As a young man he looked about 6' 1/2" tall.
Ben Solomon
said on 11/Jul/19
I've seen the book in which his daughter stated his 16 yr old height as 6'1" and the pictures from that book seemed to at least come close to verifying that. He looked between 5'11" and 6' while on bonanza discounting his boots. There was an episode that he was suppose to have an injured foot and seemed to be wearing ordinary shoes in the morning and seemed to be close to 6' at that time of day.His arm length sure seemed to be like that of at least a 6' or so tall man.
avi
said on 11/May/19
@Rob
I've been rewatching Bonanza.the cowboy boots they were in these Western shows give what about 2.5 inches?
Is it possible green was 5'11 zone then with boots around 6'2? It's possible they weren't just ordinary cowboy boots but ones with lifts to get him close to 6'3?
He seems to give a 6'1 impression but obviously because of his footwear...

Editor Rob
Could be 2 inch heel and a lift inside, it wouldn't surprise me!
AnonymousMe
said on 1/Mar/18
...A David Canary interview from a site called EmmyTVLegends; On wearing lifts for his role on Bonanza:
"I was told that I'd have to wear lifts in my boots. And the boots already had heels. I said, "Why? Mike Landon's 5'11", I'm 5'11", Lorne Greene is 5'11", Dan is about 6'1..." "And they're all wearing lifts in their boots. To stay in frame, you're going to have to wear lifts." I had lifts that were about 5 inches. So we're all walking around with nosebleeds, trying to stay in frame, as it were. And out in a hot day in the desert, walking around - it's not fun".
avi
said on 10/Oct/17
I watch a lot of Bonanza episodes and it's hard to judge sometimes as they wore big boots but then again I guess most on the show did, guest stars included. With that being said he did appear 6'0-6'0.5. I think barefoot he was close to 6'0 flat. Next to Blocker he was around 2-2.5 shorter at most times.
Tom
said on 8/Mar/17
In The Silver Chalice, Green was just about the same height as Paul Newman. Both wearing sandals. No lifts. Green wasn't six feet. Probably closer to 5-10.
Jr
said on 13/Oct/15
Been a huge bonanza fan since I started watching reruns in the early 80's. Lorne was approx 5 10 1/2, when the show started in 1959. Dan blocker was 6 3, pernell Roberts was 6 1, and Landon 5 8-9. Greene wanted to appear mOre authoritative, so he had Special boots made. They had a 2 1/4 inch heel, and another inch lift on the inside. That got Him to 6 1 1/2 or so. Roberts wore a1/2 in flat riding heel, and he usually hunched a little in scenes with pa. So that he appeared just a little shorter. Dan blOcker also wore 1/2 in heels, so he only appeared to be a little taller. Michael Landon also wore special boots with lIfts inSide. He appeaRed to be aRound 5 11 1/2 or so. There are many scarsl scenes where you can see both Greene and landon struggle With walking and standing. Landon did his own stunts, and usually wore stunt boots for those scenes. I myself I'm around 5 10, and have some ostrich boots with 2 in heels. And they can bee difficult to walk in.
Just
said on 6/Jul/15
As a young child I saw him in Battlestar Galactica as Commander Adama. I thought he was God.
sonny
said on 13/May/15
Met Lorne in 1969 when he campaigned for H.H.Humphrey for president. Humphrey who was short was about same hit. Of Greene. I am 5 foot 9 inches tall and looked down at both of them
Lester
said on 27/Dec/14
Barker: How do you know all these measurements of the bonanza cast to be true? Just curious.
Barker
said on 27/Dec/14
Lorne was very close to 6' no shoes.
avi
said on 19/Dec/13
@Rob
Is it actually possiblethat Lorne may have been 5'11 barefoot and appeared over 6'0 due to an inch or 2 lift? if he was 5 11 in boots with a lift he'd be 6'2 so would seem like a week 6' 1 guy barefoot. I mean it's not out of the realm of possibility right? I've seen many bonanzas and he can look anywhere from 5 '11 and a half the 6'1 and a half.
Chewy
said on 1/Dec/13
When I met him in the Minnesota Attorney General's office in 1971, he could not have been over 5'9". I'm 6 ft tall (or was then!). No way was Lorne Greene 6 ft tall! Or if he was, he had the weirdest proportion from belt-up to belt-down.
avi
said on 30/Jun/13
Yeah he had special boots but probably gave him 2.5 tops. I'd say he was strong 5'11 and almost 6'2 in costume. Dan blocked hardly appeared 2 inches taller at times. Blocker in boots was probably close to 6'5 and barefoot he was 6'3.Michael Landon was almost 5'9 barefoot.
little sue
said on 11/Feb/12
It seems impossible to me for them to make boots to make men 4 inches taller without there being obvious heels or platforms. For a woman to gain 4 inches she has to be in those ridiculously high 6 inch heel and platforms and those are pretty obvious!!
LT
said on 9/Feb/12
On the Tonight show back in the 80's Michael Landon said that he and Lorne were the same height. He also said that wardrobe built boots that gave Lorne an extra 4 inches.
Shadow2
said on 12/Nov/10
It always fascinated me watching Bonanza how 6'(or less in his later roles) Lorne Greene could be half an inch taller than legit 6'2" guest stars such as Jack Carson, Barry Sullivan, and many others. I saw an episode recently where Greene's "lifts" were in "overdrive", doing scenes with 6'6" giants Don Megowan and Roger Torrey.
jwwjr
said on 9/Mar/09
On Archive of Amer.T.V,website, David Canary says all cast of bonanza wore lifts.he hated wearing them.greene,landon and himself were about 5'11.blocker was about 6'1.
Anonymous
said on 19/Aug/08
There is no way Green was ever 6'1. 6'3 Heston TOWERED over Green by 4 or 5 inches.
Anonymous
said on 9/Aug/08
I Agree. Green should be down graded to 5'11.
Anonymous
said on 30/Jul/08
Rob: Green should be down graded to 5'11.
Scott B
said on 3/Jun/08
I saw a Movie the other day with Charlton Heston and Loren Green. Heston Towered over Green. Green wore 3 inch Lifts on Bonanza as did Landon. I agree with Mike. I think Green was 5'11 Tops.
Mike
said on 2/Apr/08
If Frank2 thinks Greene was 5'11 in '74, does that mean he shrank 2 inches by the time he was only in his late 50's? I doubt it. I don't think he was ever 6'1 to begin with.
Anonymous
said on 8/Oct/07
I'll verify what Sam said on 12/Sep/07. His daughter, who would have known, said he was 6'1" at his best. I'm sure that he shrank as he aged, because that happens to people.
Sam
said on 12/Sep/07
I read the biography of Lorne Greene written by his daughter Linda Greene Bennett. She referred to him achieving most of his 6'1" frame by the age of 16. She seemed very frank and honest throughout the book. She even verified his "Big Secret", that everyone knew, was indeed a toupee. I do believe that he lost height as he aged.
cc
said on 18/Feb/07
Lorne Greene according to other websites was 5'10 3/4" . He wore lifts on Bonanza.
Frank2
said on 28/Apr/06
That's him.
Tiger
said on 28/Apr/06
Frank2: is that Jimmy Carter, the country music historian/author? I think I remember him from the old 'Nashville Network'.
Tony G
said on 27/Apr/06
Also, note on the homepage of that Bonanza site. The second photo down from the top (with all four Cartwrights). Look at Michael Landon's left boot. It looks like at least a 1 or 1 and 1/2" heel. Maybe even 2".
Frank2
said on 26/Apr/06
Check out those custom-made cowboy boots with built in lifts that Green is wearing in the photos on that Bonanza website Rob linked to!
FYI Michael Landon was no more than 5'9". He was just an inch taller than 5'8" Whit Bissell in I Was a Teenage Werewolf.
Here's Greene and Landon taken later in their careers and you can see that Greene no longer towers over him as he did on Bonanza:
Click Here
Landon with 6'2" Jimmy Carter (not the former prez):
Click Here
Carter with 5'8" Dick Clark:
Click Here
Carter and 6' Lloyd Bridges:
Click Here
Carter and 5'11" Lorne Greene:
Click Here
Carter and 6'1" Brian Dennehy:
Click Here
Carter and 5'9" Pat Boone:
Click Here
When Boone was younger he was about 5'10".
Carter with 5'10" Geraldo Rivera:
Click Here
Rut
said on 26/Apr/06
Lorne was 6 ft at most, Frank 2 is Right!
[Editor Rob: what was he, 50ish in bonanza...it is quite possible you are right, he wasn't the 6ft 1 height...that website with 'costume heights' does have some sort of 'officiality' if you scroll down to the bottom of the page]
Frank2
said on 26/Apr/06
Green could have been 6'1" when he was much younger. I knew several people who worked on Bonanza who swore he was just 5'11" and wore lifts. Then I met him back when he was doing that awful Earthquake movie in 1974 at Universal and he was my height or 5'11".
Stiffelio
said on 26/Apr/06
Well, Rob, it's a self declared use of lifts for Greene! And in the picture he looks about 2 inches taller than Boomer. So why did you give him 6'1"? Greene is no taller than 5'10".
[Editor Rob: the guy was old, maybe he shrunk from his peak?]