Michael Hutchence's Height
5ft 10 ½ (179.1 cm)
Australian Singer, remembered for INXS. On his passport he was listed as 179cm tall.
I guess we might look a little odd together - I mean, I'm almost six feet and she's [Kylie Minogue] just over five feet.
-- Kylie: queen of the world, 2008
You May Be Interested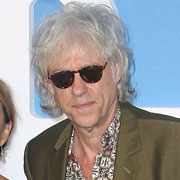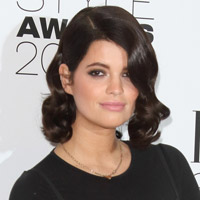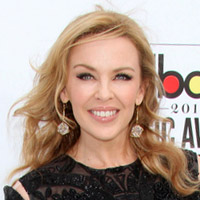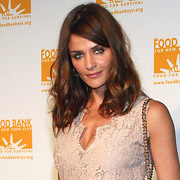 Add a Comment
30 comments
Average Guess (11 Votes)
5ft 10.02in (177.9cm)
Ginny
said on 31/May/21
He was by far the most beautiful man. Wide shoulders, slim hips, shapely legs, well developed chest...He was a man's man who saw women as human beings and truly respected them. And then there was that luscious hair, the most gorgeous lips I've seen on any man, brown eyes edged with a smokeyness, a killer smile. And last but not !east, that VOICE!! And so many of his songs from his poetry. I seldom listen to the radio anymore because nothing even compares to INXS.

Editor Rob
You know this is a height site, so I appreciate your vote attached to the comment ;)
Incidentally a few months back I added a quote I found for Michael, he said almost 6ft!
Andy Dalziel
said on 12/Feb/21
Fell for him one morning eating breakfast, watching MTV before school! What You Need ❤️
Miss Sandy Cowell
said on 22/Jan/20
Michael Hutchence would have been 60 today. How sad.
5ft10.5. 🎶🕯️
Paul Wood
said on 26/Sep/19
He was regularly reported as being 5ft 7ish when he was alive.
Miss Sandy Cowell
said on 22/Jul/19
Today Michael and Paula Yates' daughter Tiger Lily turns 23. Happy Birthday little Tiger 🐯 Lily 💮! I remember when you were born!
The late Michael gets 5ft10.5. He was SO alluring onscreen. I remember being entranced when I saw him perform 'Devil Inside' round my good mate Mick's house. He snapped his fingers at me, and said, "Is there anybody in there?"
And how about a candle of remembrance? 🕯️
DanTheGuy
said on 9/Jul/18
Just another case of thin build, big hair, and boots. Plus, its not like any of the INXS members were 7 footers. I think the average height in Australia at the time was barely 5'8. I doubt he was even a 5'10 max in his prime. Maybe if he didn't start smoking so early he could have hit the above listing, but it stunts your growth and can dehydrate the spinal discs which causes some height "obstruction".
As stated by Anonymous below, he looked the same height as 5'9.5 Helena Christensen, and in all of the pictures of them together, I couldn't find any of her in heels, suggesting that he may have asked her not to wear them.
Plus, Johnny Depp barefoot is 175 cm but looked taller than Hutchence in their picture. I'm sure Johnny had his lifts in, but that would only give him an inch advantage over Michael. Michael himself was fond of boots, so I think its safe to say Michael was less than an inch taller than 175 Depp. 5'9.5 - 5'9.75 max.
Anonymous
said on 9/Jan/18
Was around the same height as Johnny Depp in this photo (link:
Click Here
) and made Bono look a lot taller than 5'5.5, Hutchence needs a downgrade to at least 5'9.5
His partners were all tiny (Kylie 5'0, Paula Yates) with the exception of 5'9.5 Helena Christensen which in turn over exaggerated his height.
Mickey
said on 20/May/17
the long neck and slender physique make him appear taller
Rampage(-_-_-)Clover
said on 17/Nov/14
Strong 5ft10/weak 5ft11
TJ
said on 20/Feb/14
Dom is correct. Many women wearing large heels fail to take into account that they are no longer judging a guy's height from a level playing field :) A woman who I was probably 4 or 5 inches taller than once looked me in the eye and said she was the same height as me (perched on top of the enormous heels, she was).
Dom
said on 17/Feb/14
@ David. Women are terrible at estimating height. They rarely take into account footwear advantage etc. I´d have guessed 5´11. 5´7 is absurd...
David
said on 29/Jan/14
I remember a girl telling me years ago she was in a lift with Michael Hutchence and was suprised how short he was.I said to her Michael looked tall on screen in music videos etc.But she was so adamant that he was short say 5ft 7 or 8.I guess seeing is believeing my friend is 5ft 4 so she knows the truth.
twingo
said on 26/Nov/13
Have just seen Live baby live, 1991, e he seems quite taller than all others members of the group INXS. Guess that 179 was understimated, he seems at least 185 cm. Abraços.
Amy Lee
said on 27/Sep/11
Michael Hutchence and I were close friends for many years and met in 1983. Besides the band, I also met Jenny Morris, Michelle Bennett, Elle, Helena and Kylie. He was around 5'6" and I am 5'4".
kelly
said on 12/Aug/11
He was 5.8" I met him and I am 5.7" He wore boots/heels almost always that put him at about 5.10".
mel
said on 11/Aug/11
I just read the autobiography the guys from INXS wrote and in it, it says that Michael was 5.8'! They would know. I always thought he was 5.10", but I guess that was with heels. Oh well I still love him all the same.
sinn
said on 4/Aug/11
Michael was approx. 5'6", Kylie is under 5', and Helena was taller than Michael which is why she was never pictured standing directly next to him unless it was staged properly
Brad
said on 4/Jun/09
5' 10" right in front of me at Toad's Place in New Haven Ct. in the summer of '83. I got him to sign some cheat sheet lyric sheets he had taped to the floor on their last tour with him. 5' 10" again. Hallucinate...dessegregate..mediate..alleviate...try not to hate. "I can't remember those lyrics to save my life".
OutBenchThis
said on 3/Jun/09
I'll post again - From seeing alot of INXS and knowing members heights to be from 5'7"-5'9.5" I'd say Michael's 5'11".
OutBenchThis
said on 1/Jun/09
Hey Rob, why is most comment not added? Thanks
OutBenchThis
said on 1/Jun/09
I think 5'11" was more accurate than 5'10" for Michael as he had 4" on Andrew Farriss who is roughly 5'7" and was noticably taller than the remaining 5'8"-5'9" Farriss', Pengilly and Beers. He usually wore boots but so did the other members so taking into consideration footwear, 5'11" does appear more accurate. His sister's report is hardly much to go by.
Debbie
said on 27/Aug/08
Back in the day, I saw INXS at least a dozen times live in concert. I even got backstage once and met Michael. 5'10" sounds about right - he probably weighed all of 160lbs at most. He was very thin in person and did have long legs in comparison to his torso, so I can see why people would think he was taller than he really was. I loved him, what a shame and tragedy his life was vut short.
Tracy
said on 12/May/08
I'm quite surprised that michael was only about 5'10 he appeared to be much taller on screen.I thought he was a 6 footer easily.The tight pants he would wear made him look very leggy too assuming he was a very tall guy.
glenn
said on 5/Apr/08
i always thought this guy was 5-8,5-9 too.
kes
said on 3/Apr/08
it says in the official inxs book that he was the same height as Byron 5'8"???
spiderknut
said on 11/Mar/07
i remember interview in smash hits,he said he was 5 eleven and a half...sounds a bit "creative",doesnt it?
ForensicNYC
said on 7/Jun/06
5'10" Michael Hutchence (far right) with INXS...
Click Here
Michael with 5'10" looking Johhny Depp...
Click Here
A young Michael and a young Kylie Minogue...
Click Here
Gonzalo
said on 30/Mar/06
I read in a magazine years ago that he was 5`11. there was this Roger Corman movie with him and John Hurt and Michael wasn´t much taller, and I always thought John Hurt wasn´t above 5`9. Michael was 5`10 or a little bit over that.
He was the tallest INXS member, or the second one after Kirk Pengilly. Depends on the photo.
In a fashion magazine they said he was short. We will have to see pictures of him next to Helena Christensen, the model, who went out with him.
Great band INXS. Used to love them
cendrin rovini
said on 10/Feb/06
...I'm very surprised, wasn't he the tallest in INXS?... I always thought he must be 6"4', T.V. made him appear much taller...
CelebHeights Editor
said on 25/Aug/05

From MichaelHutchence.info:
His sister Tina said: "Most people assumed he was quite tall, but I never thought about it...my son Brent is 6ft - and Michael was not as tall as Brent. So to me he was not tall. I had to look at family photographs to see that Michael was about 5'10"