Nate Robinson's Height
5ft 7 ¾ (172.1 cm)
American professional basketball player, who has played for teams such as New York Knicks, Boston Celtics and Chicago Bulls. He mentioned
"My body is 5'9" and 185 pounds"
, although his draft camp measurement was 5ft 9 (in sneakers) and 5ft 7.75 without. He tried to claim though
"Actually, I'm 5-8 and change without shoes. With shoes, 5-9."
.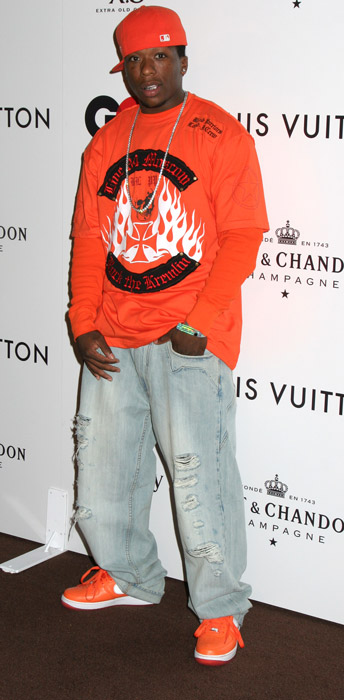 Photos by PR Photos
You May Be Interested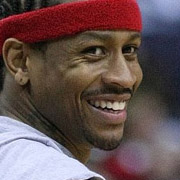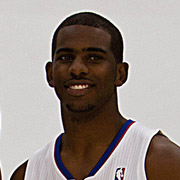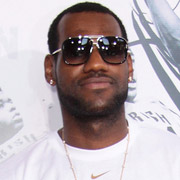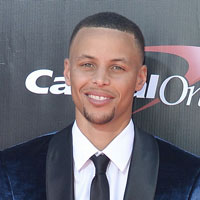 Add a Comment
41 comments
Average Guess (37 Votes)
5ft 7.63in (171.8cm)
Hanov
said on 1/Jul/20
Im 100% secure , this man isn't over 5'7.5". No way.
Isaiah need a UUpgrade also
5.9 legit guy
said on 2/May/20
5foot 7 for Robinson.Such a great player,considering also his height for the NBA standard
Nik
said on 16/Feb/20
He may not be taller than me!
Canson
said on 8/Jan/20
Isaiah is probably right. He's 5'8 Nate 5'7"
Nik Ashton
said on 7/Jan/20
I trust his draft camp measurement and Rob!
Oz
said on 6/Jan/20
Lol this guy still listed a weak 5'7.
Rob you should see the videon in his youtube channel with Isaiah, he looks 2 cm shorter minimum. Isaiah saidbthat nate is 5'7 in Nate's channel
Canson
said on 30/Dec/19
5'8 and change with basketball shoes. 5'7 or 5'7.25 without
Nik
said on 1/Nov/19
I would love to see a photograph of Nate Robinson and moi!
Nik
said on 1/Nov/19
He flies the flag for short/er guys!
Canson
said on 26/Sep/19
He's overlisted. Spud Webb was 5'5.5 and not 2" shorter or "over 2" based on the listings. The max I buy for Nate was 5'7"
khaled taban
said on 1/Sep/19
Well , I could buy 5'7.5" , he looks strong 5'7" more than 5'8" most of the time.
Canson
said on 29/Apr/19
This looks like a morning height next to Spud Webb. Nate is probably just a solid 5'7" or a hair over perhaps
Mark Wang
said on 8/Feb/19
I'd give him a 172 cm at midday
Canson
said on 30/Jun/18
Agree with KH
KH
said on 29/Jun/18
5'7 that's what one his ex trainers said in the body issue of ESPN the magazine that just came out in an article about players lying about there heights. Ill give him slightly more then that because there was a jokeing attitude from the trainer. I would imagine in the evening no more then about 5'7.25
Shaq
said on 26/Mar/18
this is a morning height, within 2 hours of waking up. 5'7.5
Canson
said on 1/Feb/18
I'd give him no more than 5'7.5 or 5'7.25. He wasn't that much taller than spud Webb. Isaiah Thomas was a morning measurement so even if that's accurate and no busting a gut he's no higher than 5'8.25. Maybe just a solid 5'8". He has claimed to be 5'8" twice or three times now
..
said on 20/Dec/17
5'8 like imo
Dude 173 cm
said on 17/Dec/17
I change my guess to weak 5'8 and Isaiah of 173.5 cm to 5'8.5'.
Canson
said on 30/Jul/17
Nate: 5'8+ out of bed: 5'7.25-.5 at his lowest
Spud Webb: 5'6.25 out of bed 5'5.5 at his lowest
Thomas: same size as Rob
Canson
said on 13/Jun/17
About 5'7 1/2 barefoot only about 1/2-.75 less than Thomas
Nik
said on 29/May/17
He is jolly well small for a a basketball player! He is taller than me though, just!
Johnson
said on 27/May/17
Spud Webb is 169 cm, no less
Jordan
said on 17/May/17
Met him back in the early spring of 2013 when he was a Bull. We were almost the same height and i'm confirmed 173.5 cm. I give him 5'8.
James
said on 4/Apr/17
Mogues was 5'3
Im 171CM
said on 6/Mar/17
He around 68in to me shoes on off 170cm...
Canson
said on 5/Mar/17
Not sure on him. I'd say at worst he's 5'7.25-.5
anon
said on 18/Jan/17
Nate Robinson 5'7.75" morning 5'7" night.
Isaiah Thomas 5'8.75" morning 5'8" night.
Leonardo 1.73m
said on 26/Dec/16
Why not you downgrade? Rob
Editor Rob: I'd need to look at him again, but I think 172 isn't unreasonable for him, 171 is the lowest I would go with.
Leonardo 1.73m
said on 25/Dec/16
@Rob
Exactly, yes.
Leonardo 1.73m
said on 23/Dec/16
Hey Rob, look at this:
First of all, Spud Webb is 5'5.5:
Bill Blakely, a former college coach who has known him since he played high school ball in Dallas said :
"Spud is actually 5-5 1/2. He just likes being 5-7. I asked him how he got to be 5-7 at North Carolina State and he said they never really measured him.
Spud Webb with Nate:
Click Here
Click Here
Click Here
Now, Isaiah Thomas claims 5'8 several times, here with Nate:
Click Here
______________________________________________________________________________
Nate Robinson isn't about 5'8, that mark should be with "bust a gut" and before of the midday. What is your opinion Rob?
Editor Rob: Nate certainly could drop nearer 5ft 7 than 8.

Many of these guys getting measured might pull the old Bust a Gut.
Leonardo 1.73m
said on 26/Oct/16
5'7.5 Nate Robinson
5'8.25 Isaiah Thomas
Johnson
said on 20/Aug/16
How tall is the Argentinian basketball player Facundo Campazzo? Listed 179 cm. I think he is 177 cm tall. And what about JJ Barea? I think 178 cm
Canson
said on 25/Jun/16
@Leo: Thomas himself has said twice he's 5'8. He has a 5'8.75 listing on the pre draft but looking at him with Robinson I see 5'8-8.25. Maybe he's aware of the difference morning to night or it was inflated
Canson
said on 24/Jun/16
somewhere in the 5'7 range. All depends on whene he was measured. I would be ok with right where he is at 5'7.75 or maybe .25" lower at 5'7.5. Isaiah Thomas admitted on multiple occasions he's 5'8 despite being listed 5'8.75 in his pre draft. For the latter I see it more a morning measurement and he's 5'8.25 Robinson is between 1/2-1" shorter
Leo
said on 22/Jun/16
Rob, How tall is Isaiah Thomas ? (afternoon)
The is the shortest player now of the NBA
Editor Rob: never looked at him yet
Leo
said on 20/Jun/16
Robbo. Who is taller?, Cruise or Nate Robinson?
Editor Rob: Cruise can pull of looking taller, Nate might be a 5ft 7.5 at night guy.
plus
said on 19/Jun/16
Nate Robinson with Isaiah Thomas
Click Here
Arch Stanton
said on 19/Jun/16
Wow, for a basketball player this is like 5 ft tall for a male!
Aaron Zamora
said on 18/Jun/16
Is a 5'7 flat possible?
Editor Rob: could depend the time of day he was measured. Within an hour at 5ft 7.75, then he could drop to 5ft 7.25-7.5 range by late afternoon.
Puma
said on 18/Jun/16
Nate is never 175 cm.
Maybe 173, Rob?