Shelley Duvall's Height
5ft 7 (170.2 cm)
American actress best known for roles in films such as The Shining, Annie Hall, 3 Women, Brewster's McCloud, Nashville, Popeye, McCabe & Mrs. Miller, Time Bandits and Frankenweenie. In 1981 an article mentioned she was once
"a mere 106 pounds (now she's up to 126) on her 5-foot-8 frame"
.
What they think you look like is really not what you do look like. After 'Popeye,' everyone thought I looked like Olive Oyl. But I had dyed my hair black and lost a lot of weight for that. I'm 5 feet 7 inches barefoot at the doctor's office.
You May Be Interested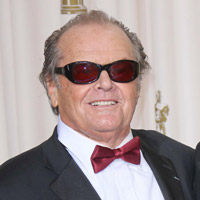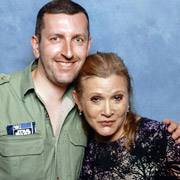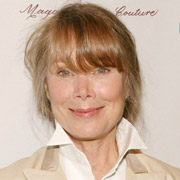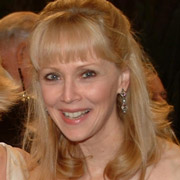 Add a Comment
20 comments
Average Guess (8 Votes)
5ft 7.91in (172.5cm)
Nik
said on 24/Mar/20
The average guess is surprising considering the fact that she claimed to be 5'7"! I love the name Duvall!
Keith 5'10
said on 23/Mar/20
Under 5'8 but no just 5'7. She was taller than Robin Williams in Popeye
Miss Sandy Cowell
said on 24/Aug/19
This is so scary!
"Little pigs, Little pigs, let me come in!" 🐖🐷🐖
"Not by the hair of my chinny chin chin!" 🏠🐖❌
"Then I'll huff and I'll puff and I'll blow your house in!" 🐷💨
Weren't some of these children's stories creepy? Were they truly aimed at kiddies? 😥 They manage very capably to scare the adults among us off our cinema seats as well as contributing to the artistic side of a film.
Well, I did know that Shelley was tall, but in comparison to Jack Nicholson, I'd say she looked around 5ft6 in 'The Shining'. I wonder, was this due to clever camera angles? How tall was Jack then? Five nine and a half perhaps?
It just goes to show how big and major a part height can contribute to an actor's role in a film.
Shelley can have 5ft8. 😉
🐚🐚🐚🐚🐚🐚🐚🐚🐚🐚🐚🐚🐚🐚
Miss Sandy Cowell
said on 7/Jul/19
🎂🎈🕯️ Happy Birthday Shelley! 🕯️🎈🎂
On this lovely Sunday, Shelley turns 70 years old. I've noticed that quite a few actors are turning the big 7-0 this year...
Have a thoroughly good one Shelley! 🐚
💐🎁🎉🍰💐🎁🎉🍰💐🎁🎉🍰💐🎁🎉🍰
Miss Sandy Cowell
said on 27/Jun/19
That comes as a surprise to me. 5ft8 is taller than I thought she'd be, regardless of her skinny frame of yesteryear.
I heard on a programme that making 'The Shining' exhausted the hell out of poor Shelley, who became so weak that lifting the little boy was a major effort. The fear you see in her eyes is genuine.
5ft8.
Morris
said on 7/Jul/17
She seems tall because of slim shape, but in my opinion her height is no more than 160-168cm.
Giorgi
said on 21/Nov/16
Hey I'm very surprised. I thought she was about 5'10''
Sam
said on 26/Oct/15
She did look taller in 3 Women...that Nelson guy that Arch mentioned did look 6'4" range by her I thought.
jtm
said on 5/Oct/15
i just watched the shining again. she was taller than nicholson in some scenes but there are also scenes nicholson is taller and she also had a little heel advantage
Arch Stanton
said on 16/Sep/15
Looks 5'7.5 with Bud Cort in Brewster
GP
said on 13/Apr/15
She has no connection to Robert Duvall. Her father's name is Robert Duvall, who was an attorney. In the Shining Nicholson defenetely didn't look 4cm taller than her and he wore boots every scene with her, possibly to accommodate a lift.
Drooperdoo
said on 6/Apr/15
Shelly Duvall is a good reference point for Jack Nicholson's height. When Oliver Reed and Carol Kane both said that Nicholson was around 5'7'' [in contrast to his publicist height of 5'9''], you realize that they were fairly accurate, given the many times when he's shorter than Shelly Duvall in "The Shining". In most close-up shots, they arrange things to give the impression that he's taller; but, in full body shots, you can clearly tell she has an inch on him.
Arch Stanton
said on 2/Nov/14
@Rob Thanks. Well, he looked minimum 8 inches taller than her in the film!
Arch Stanton
said on 30/Oct/14
Rob/Sam do you have any idea how tall Craig Richard Nelson is? He makes Shelley look like a 5'2" woman in 3 Women which is bizarre as she's a decent height. I'd guess that he'd have to be 6'5" minimum by the sheer height difference between them!!
[Editor Rob: I wouldn't have thought him that big]
Arch Stanton
said on 30/Oct/14
Rob can you add a photo and films like The Shining, Annie Hall, 3 Women, Brewster's McCloud, Nashville, Popeye, McCabe & Mrs. Miller, Time Bandits and Frankenweenie.
I just realised she's Robert Duvall's daughtrer LOL. Can't see it, absolutely zilch resemblance, Duvall's blue eyed, robust built, Shelley is waif, dark and doe eyed!
Arch Stanton
said on 25/Nov/13
Rob, she was taller than Scatman Crothers in The Shining who was listed at 5'10.
Arch Stanton
said on 25/Nov/13
She looks more like 5'10-11 in the Shining next to Scatman and Jack Nicholson.
Mojo
said on 15/Oct/12
I met her once at a tv convention. I always thought she was olive oyl tall, but compared to me (5'4"), she was 5'6" at most. I have a niece who is 5'8" and no way was she that tall.
Mel
said on 4/Jul/11
she looked the same height as Jack Nicholson in the Shinning and wasn't wearing heels
shellyfan@!
said on 29/Aug/08
She is so thin she give the illusion of being atlest 3 inches taller. I am surprised she is only 5'8