Sheryl Crow's Height
5ft 2 ¾ (159.4 cm)
American Singer. She said in 1999:
"I'm only 5-foot-4. I always hear that I'm shorter than I look on TV"
and in 2014, "I'd like to be two inches taller - I'm 5ft 4ins".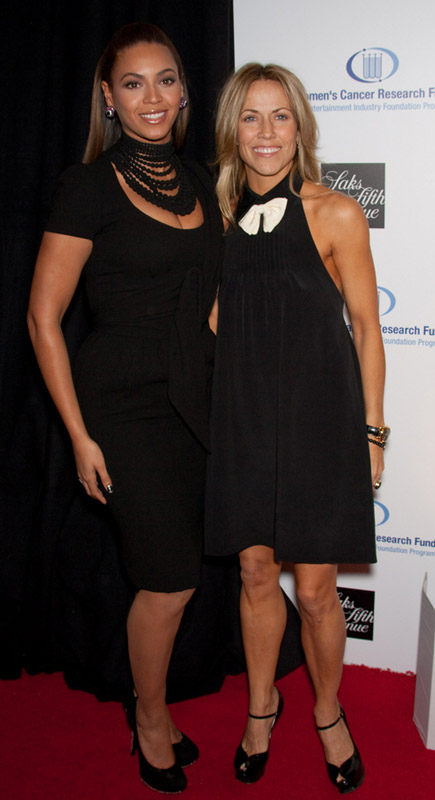 Beyonce Knowles
with Sheryl
Photo by PR Photos
You May Be Interested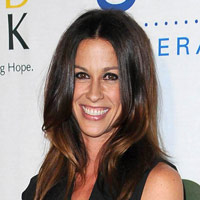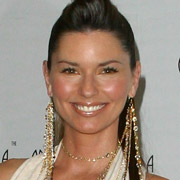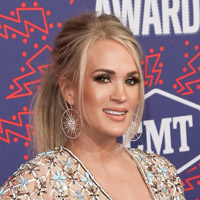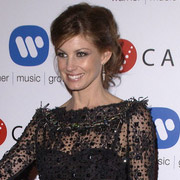 Add a Comment
30 comments
Average Guess (10 Votes)
5ft 2.63in (159.1cm)
Contributor
said on 26/Jul/20
I have met Sheryl Crow. She is tiny. No way she's over 5' 2". Probably closer to 5'.
Miss Sandy Cowell
said on 11/Feb/20
💐🎊🎈🎂 Happy Birthday Sheryl 🎂🎈🎊💐
A Very Happy 58th Birthday to Sheryl Crow!
Her Birthday guess from me is 5ft3. 😁🎁
💐🎊🎈🎂💐🎊🎈🎂💐🎊🎈🎂💐🎊🎈🎂
Sean Hackett
said on 19/Nov/19
I was very surprised to find out she was barely 5 foot 3. I always figured 3 or more inches taller because of her build. She has a long torso.
Nashgranny
said on 22/Aug/15
She was standing in line behind me to vote in the last presidential election. I'm a weak 5'5" and I towered over her. I'm guessing 5'2"
Musicnut
said on 18/Feb/13
I saw her close once and I felt her height was almost same as mine. I'm 5'1", so 5'2" at most.
Arch Stanton
said on 17/Dec/12
Rob, no listing for Susannah Hoffs? My first crush was on her!! I'd guess weak 5'1". What do you think?
[Editor Rob: not sure, never looked at her before]
Arch Stanton
said on 17/Dec/12
Nah, she doesn't look much taller than Susannah Hoffs who is a weak 5'1" I think. I'd guess 5'2"-5'2.5". I think she's a bit shorter than Shania though Brad.
Lynn Cee
said on 6/Jun/12
Just saw that: 5'3" "" quite surprising. I've got Sheryl Crow's wonderful cookbook: "If It Makes You Healthy," created with chef Chuck White. It's full of beautiful photos "" and great tips and recipes. Sheryl looks much taller because she's in such great shape, so slim and toned. Keep that healthy attitude, Sheryl!!!!! En Santé!!!
Janice
said on 3/Oct/11
She's actually 5'1 NOT 5'3.
Brad
said on 5/Jul/11
Like Shania, she's fooled people with her short height with heels and clever video casting and shrimp musicians on tours. Most people think 5' 7" easy.
TJ
said on 21/Sep/08
Not only was she wearing heels Caleb, but he had the marker considerably above her head. He almost jokingly said 5'6. I don't think Sheryl hits even 5'3. I'd go with more 5'2.
Dan
said on 20/Sep/08
On Sheryl. My understanding is 5'3.5 " 103 lb. Must be awfully small boned. She appears to be about half the weight of Queen Latifah. Both were at the music awards.
Caleb
said on 14/Aug/08
I don't know how I remember this, but about 10 years ago she was a guest on TFI Friday with Chris Evans, and he measured her height on the show for some weird reason. He'd interviewed her on his breakfast show earlier in the morning and after she'd left, he commented on how tiny she was in the flesh. Anyway, on the TV show, he measured her at 5'6", but I remember she was wearing quite big heels - giving her at least three inches, so I'd say 5'2" - 5'3" is about right. She's certainly no taller.
Brad
said on 20/Jul/08
5' 2". Everything is done to make her taller.
CE
said on 2/Dec/07
There's a picture on the internet where she is standing shoulder to shoulder with Fiona Apple who by the way is 5' 2", so I strongly believe that's her height.
Rana
said on 17/Aug/07
Sheryl Crow cannot be this height. She's at least 2 inches shorter than Stevie Nicks (5'1.5)in this pic. Granted, Nicks' heels are larger. But I think sheryl is about 5'2. Look at the pic and decide!
Click Here
TJ
said on 14/Jan/07
The pic with Michael is interesting. It looks like she gets maybe 1.5 inches extra from her shoes, if he has a standard heel, and she looks about an inch taller than him. It would suggest that barefoot he is maybe half an inch or so taller, but as Parker says, I think 5'4 barefoot is now too high for Michael.
Parker
said on 14/Jan/07
Recent photo's would suggest Michael's lost a bit of height over the last few years. Looking more like 5'4 in shoes now.
ice
said on 15/Nov/06
In that map shot that jellyfish posted, they list Sheryl Crow as 5'3, and Nicole Richie as 5'1. Fair enough. But, what is not good are the weights they list. Thye have nicole at 97, and sheryl at 103. Excuse me, but Sheryl looks more than 6 pounds larger than nicole. Nicole looks anorexic, and Sheryl looks healthy. With a two inch difference in height, a pond difference would make them almost identical in size, but that is not the case. This proves that magazine listings are crap.
Eve
said on 8/Sep/06
I saw her in person. She had flats on and looked about an inch taller than me so I think 5'3" is accurate.
ForensicNYC
said on 27/May/06
Sheryl with 5'10" Lance Armstrong...
Click Here
With 5'6" Willie Nelson...
Click Here
Hmmm...Willie must be standing on a platform or something...or Sheryl is 4'11"...
With 5'8" Keith Kidman, er...Keith Urban.
Click Here
With 5'7" BB King...
Click Here
Her height is UP and Down and all over the place...but 5'3" seems reasonable.
Haylie
said on 8/May/06
I think Sheryl is more like 5'1 as well because I've seen many pics of Sheryl and Stevie and though Stevie has a penchant for 6 inch boots it still doesn't account for the amount of height she has on Sheyrl when wearing them. I really think there is no doubt Stevie is 5'1.5- there are some good pics on buckinghamnicks.net of her and Lindsey Buckingham and even in her youth she looked teeny compared to him (I thnk he is aroung 5'10 I THINK- I couldn't find a solid listing for him)
TJ
said on 4/Feb/06
Here's further evidence.
link
Now it looks like Sheryl's heels are around 3 inches. It's quite possible that Stevie's are even 2 inches bigger than that. But look at the height difference? Stevie has perhaps 3 inches on Sheryl. If Sheryl is really 5'3, with those heels she would be around 5.6. That would mean that Stevie would have to be about 5 ft 9 with heels in that pic. I seriously doubt that Stevie is getting 7.5 inches extra height from shoes!! The pic shows that, even taking into account Sheryl's smaller heels, she's at most the same height as Stevie and quite possibly shorter. It really is time for a downgrade.
TJ
said on 4/Feb/06
Since my last entry, I've seen videos of Sheryl singing live with Stevie Nicks. In every one, the 5ft 1.5 is easily taller than Sheryl. Both are in sizeable heels, but it's hard to say the difference in heel size. Even so, for Nicks to be noticeably taller when both are in heels, how can you give Sheryl 1.5 inches on her? It's really time to put Sheryl down to a more realistic 5ft 1 Rob.
TJ
said on 22/Dec/05
Several years ago, she was on the TFI show on channel 4 in the UK. Chris Evans measured her for a joke. She was wearing very large heels (probably 4 inches or so) and he pulled the bar down and said oh 5'6. Now the bar was above her head, not level with it, and she had the enormous shoes. The woman is no way 5'3. I'd say 5'2 max.
Cliff
said on 21/Dec/05
...Not terrible posture beside Norah, just smaller than 160cm. Again, look at the photos with Crow and Stevie Nicks. I stand by the 156-157cm claim.
phillyflash
said on 27/Nov/05
Lately I see her being listed as 5'6. Maybe it's to make Lance look better...
Anonymous
said on 10/Oct/05
I met Stevie Nicks. I thought she was under 5' but I guess 5.1 could be true.
What
said on 28/Sep/05
I had a meal next to her table last year in December in Austin Texas. She got up and down a lot and when she walked right next to my 5'3" best friend and was certainly an inch or two shorter. I put her at 5'1". She also threw her napkin on my lap when she was done eating. Rude?
CelebHeights Rob
said on 12/Sep/05
Sorry for the comment addition being unavailable last week. Editor is back. Erm,
Was Stevie Nicks
lying about being 5ft 1.5?