Sybil Danning's Height
5ft 7 (170.2 cm)
Austrian Actress best known for roles in Battle Beyond the stars, Hercules (1983) and Chained Heat. On her resume she is listed 5ft 7 tall. In this convention photo, Sybil had about an inch more footwear than me.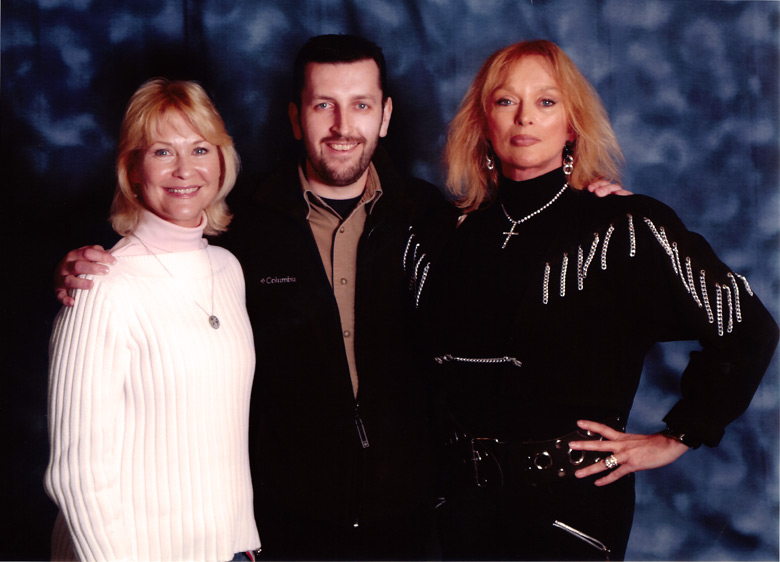 You May Be Interested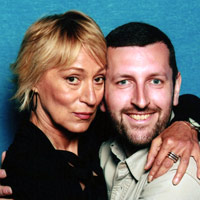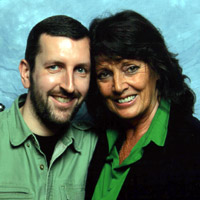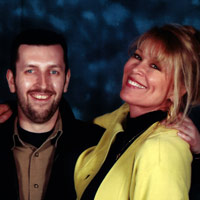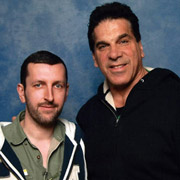 Add a Comment
16 comments
Average Guess (4 Votes)
5ft 7in (170.2cm)
Miss Sandy Cowell
said on 8/Jan/20
Sybil's shoulders seem to be neck and neck with Rob's, but because she has a smaller-sized, feminine head, she does look an inch or thereabouts shorter than Rob.
Yes, Nik, it is indeed a very nice picture, and one I couldn't resist checking out when I saw it come up as a 'Random Celeb'!
Sybil gets a perfect 5ft7. 😁👌💐
Nik
said on 3/Aug/18
Nice photograph!
Sandy Cowell
said on 31/Jul/18
She's gorgeous and I bet she's a treat to watch! Alas, I have never had the privilege, but she looks nearly as tall as Rob, so I won't argue with the 5ft7.
Those cheekbones.... 🤢🤧!!!!
Lee Whit
said on 6/Oct/14
She was smokin' hot back in the early 80's. I remember her opening a space 1999 vhs telefilm. I would say her listed height is spot on!
alex
said on 28/Dec/08
I m 6ft 3 and 1/2 half inch, aprox. I was same height near Josh Duhamel. When I knew Felipe Prince, he was at least two inches more tall as me
footballed28
said on 2/Mar/07
I would say 5/7 1/2......she is almost exactly your height rob....I would say 1.5 centimeter difference...I have a sharp eye
[Editor Rob: your sharp eye should have seen my mention of 'heels' for her ;)]
Marco
said on 28/Feb/06
1,97 cm seems pretty accurate. I saw the Spanish Royal Family on the Royal Theatre (Madrid) and all of them are quite tall (except Princess Letizia). I
Gotxo
said on 19/Nov/05
Princess Letizia's (sic, yes written with Z in her national document of identity) height is publicited as 168 cm (the femenie Spanish mean is 164cm) and she looked that. However she is condemned due to royal protocol to wear enourmous heels in public appearances with his husband, to reach out about 180cm , in order to not spoil their height ratio (BTW it fits very well the 1.09 given
data for man-woman ideal height relation). This has been recognised by herself in various interviews. ( I suspect to be a legit 5'11 one of Felipes sisters)
Gotxo
said on 19/Nov/05
The tallest claim for Alonso in Spanish media is 172cm (in press).
Dunno, never had the oportunity to check him again other know people.
What is beyond discussion is that he can look taller than he is(not pretending him
to be this tall, only that he transmits a powerful image in spite of his height)
Mario Nariano
said on 19/Nov/05
170cm according to the hola magazine.
Z.
said on 19/Nov/05
How tall is Princess Leticia?
Anonymous
said on 18/Nov/05
lol Alonso 171cm... no way!!! Compared to Michael Schumacher who's 174cm Alonso is not taller than 165cm
[Editor Rob: I just plucked the typical 171 figure that's out there for him, not actually checked alonso's height though ;)]
Anshelm
said on 17/Nov/05
Curiously I've seen this guys height twice in some magazines: one said 202 cm/6'7
Mr. R
said on 17/Nov/05
Felipe has usually been listed at 6-5. Some websites have him an inch shorter, but I doubt that. He had an early growth spurt and was considerably taller than his dad Juan Carlos by age 14, and his dad is around 6-1. Also, somewhere, there is a pic of Felipe with Bill Clinton, and he is at best 3 inches taller. Maybe you can find that one Rob.
Jason
said on 17/Nov/05
He's definitely the 197cm you have him at, Rob. And you know how skeptical I am. ;)
[Editor Rob: 171cm Alonso near Prince. The guy when standing properly looks no shorter]
Coffeecakes
said on 17/Nov/05
I think he is 6'6. When Felipe and Princess Leticia visited Mexico and were with President Vicente Fox(who is 6'4), he was I would say two inches taller than Vicente. They seemed to be wearing the same type of shoe as well.