Terence Stamp's Height
5ft 10 (177.8 cm)
Peak height was 6ft 0 (182.9 cm)
English actor, best known for Superman 2, The Limey, Billy Budd, The Collector, Far from the Madding Crowd, The Hit, Wall Street, Star Wars: Episode I - The Phantom Menace and Wanted. In the
Daily Mail
he commented on his height and weight:
"At the moment, I'm 6ft and 11st 12lb (166 pounds)"
.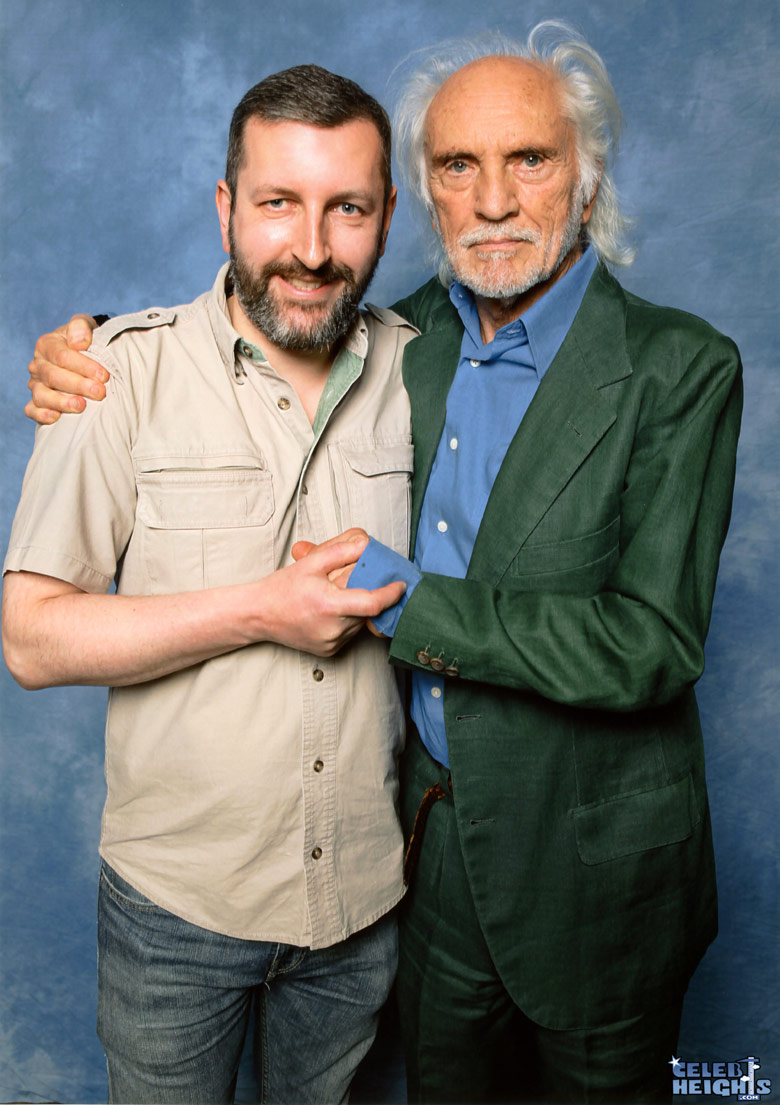 5ft 8 Rob and Terence @ LFCC 2017
You May Be Interested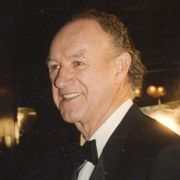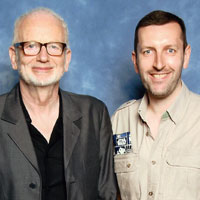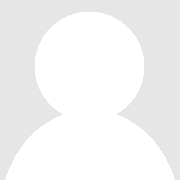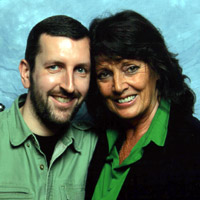 Add a Comment
103 comments
Average Guess (54 Votes)
Peak: 5ft 11.4in (181.4cm)
Current: 5ft 9.62in (176.8cm)
Rampage(-_-_-)Clover
said on 12/Aug/20
Nick Nolte would easily have 1cm at least on Stamp peak if not a bit more. He was likely a very strong 6ft who rounded down slightly. Stamp you could argue was a weaker 6ft
berta
said on 4/Aug/20
i think he could have been a 182 guy at peak? but 6 foot is possible. but if i had to guess who was taller of him and a guy like nick nolte peak then there is just one answer...

Editor Rob
Nolte might have been a more comfortable 6 foot, Stamp arguably might have dipped a little shy of it.
Jam Cherry
said on 10/Jun/20
Peak was closer to 182 cm currently he's like 177 cm at best
JakeyJake
said on 30/Apr/20
A bit shorter than listed.
Arch Stanton
said on 22/Apr/20
MaryAnne said on 19/Nov/17
Someone below the comments cited that Stamp claimed that his former girlfriend model stunner Jean Shrimpton was above 6 feet. Ha-ha! What a joke. She was around 5'8-9.
Stunner indeed, gorgeous woman.
Arch Stanton
said on 22/Apr/20
Holy Moly, he's aged, but he's a lot older than I thought at 81 now.
texluh
said on 18/Apr/20
In Superman 2, next to Christopher Lee and Jack O'Halloran and Gene Hackman, he looked 6ft.
Hijoputamos
said on 29/Feb/20
Terence looked 5ft11 to me but if he says he was 6ft I've nothing to argue. Classy elegant handsome man with a lot of talent. His interviews are such a peaceful relaxing moments.
Jug
said on 24/Sep/19
About 5'11 at peak I would say
Tall Sam
said on 8/Aug/19
His peak height could've been more 5'11.5"-5'11.75", but I wouldn't really go as low as something like 5'11", always on the tall side without really looking particularly tall.
Miss Sandy Cowell
said on 22/Jul/19
🎈🕯️🍻 Happy Birthday Terence! 🍻🕯️🎈
Here's wishing Terence, with the vivid blue eyes, a very Happy 81st Birthday. I've always been a fan of the above picture, ever since it arrived on the scene.
6ft peak
5ft10 now
🎁🎉🎂🍰🎁🎉🎂🍰🎁🎉🎂🍰🎁🎉🎂🍰
Jordan87
said on 3/May/18
Doesn't even make to 5'9" in this photo. High eye level perhaps?
Christian-6'5 3/8
said on 25/Apr/18
@Rob
Even if you didn't tilt your head it still would've looked longer than Terence's. Maybe Terence just has a short head.

Editor Rob
I'd say Stamp had a pretty average head size in person...which also can sometimes enhance how tall you look to others.
Rampage(-_-_-)Clover
said on 25/Apr/18
Looks 6ft w/h Pearce
Samir Yusuf
said on 25/Apr/18
You have a long head Rob. Look where your chin starts next to this guy.

Editor Rob
I am tilting my head down a bit, making it a bit longer than normal ;)
BamBan
said on 17/Apr/18
Damn, he lost a lot of height. Doesn't give me the 6'0" look but maybe 5'10 - 5'11". And his height-loss height would be 5'8.75 or weak 5'9".
HeightExpert
said on 1/Feb/18
Its his hair that makes him look 5 ft 10 but if it wasnt sticking up he would be 5 ft 9 maybe 5 ft 8.5

Editor Rob
I believe he looks shorter in this photo than he was in person.
Psychedelic Earth 187
said on 26/Jan/18
Let's establish the fact that he's nearer 6' than 5'11" at prime. He's somewhere in that 181-183 zone.
5'11.75" 182.2cm is actually a better listing for this guy.
Psychedelic Earth 187
said on 19/Jan/18
Looks 181-182 next to guy pearce.
Psychedelic Earth 187
said on 16/Jan/18
181 prime rob, he's never touched the 6' mark.

Editor Rob
To think Stamp used to be comfortably taller than
178cm Guy Pearce
...now he's a bit shorter...
Jann
said on 6/Jan/18
5'9" to 5'9.25" 5'9.5 max
TheChosenOne
said on 30/Dec/17
I would say 5'9.25, or probably 5'9.75 in the morning.
Guest66
said on 24/Dec/17
Honestly I think he looks just a bit over 5'9 on this picture, how tall he was at his peak is a question, I would say more in between of 5'11 and 6'0
MaryAnne
said on 19/Nov/17
Someone below the comments cited that Stamp claimed that his former girlfriend model stunner Jean Shrimpton was above 6 feet. Ha-ha! What a joke. She was around 5'8-9.
Sandy Cowell
said on 20/Oct/17
@ Nik - That was the second Wednesday on the trot that I had an extra long wait for my tablets! Last Wednesday I had to wait only (!😨) three hours because there was only one pharmacist on that day and she had an extra long lunch hour!
I told Jim to go home and I had my nails done and a pot of tea in a cafe! I know it doesn't take three hours but it passed the time! I had to take a cab home.
Jim phoned me yesterday evening to tell me to phone Boots up and ask if the tablets will be ready on time on Saturday. So that's what I'll do!
He doesn't like to see people treated unfairly. I'm clearly the only person who takes these strong painkillers in the vacinity and they have to specially order them. The doctor who told me I need a hip replacement operation reckoned that most people in this situation are much older - and in hospital by this stage! So far he is the only doctor who believes the pain I'm in. Early in the year, probably before my hip popped out or whatever happened, I would suddenly have massive psychedelic bruising on my legs after extertion. The doctor at my surgery told me not to exert myself!
I look forward to your next instalment of health and safety tips. I haven't been to the General Height page for ages, and I look forward to it!
Do you know that cats HATE the smell of oranges? That's my today's tip for all the people out there who get fed up with being walked about on by their feline friends when they are trying to type out a comment: peel a satsuma or an orange, and they will scram!
It's nearly the weekend again so I wish you a very good one, and well deserved for taking the trouble to help all the celebheights visitors lead a healthier, happier and safer life!
Cheers,
Sandy 🙋 😊😁😆
Someguy
said on 19/Oct/17
I'm not sure what is going on here, but it looks like Terence is only .5" to 1" taller here, yet his eye level suggests he is 5'10". I'm going to guess he is 5'8.75" with a peak height of 5'11".
Editor Rob: I titled my eyes down 1cm in that photo.
Nik
said on 19/Oct/17
@ Sandy Cowell - Hey!
It would have been easier to just give you the tablets, but that's not your fault and it must be the procedures. I am sure that Jim wouldn't have minded picking you up again but you were probably thinking of him, that's how my Mum was with my Dad.
I have posted Health and Safety tips to the "General Height" page so they will be on that page dated the 18th October! I will mention it a few times so that people see messages about it on the next "Comments Page". You mentioned about overhauling your diet, if you think that's best go for it and don't look back!
Cheers!
James
said on 19/Oct/17
I don't think he was ever 6ft he shorter then the other 6ft guy in haunted mansion and he looked barely taller then Eddie Murphy.
Sandy Cowell
said on 18/Oct/17
@ Nik - Hi! I had to wait for FOUR whole hours for them! I went home and sent my bruv round with a 'begging letter'! That's what they told me to do! I couldn't expect poor old Jim to come round a second time with his car!
Cheers! It's nice to be back!
Nik
said on 18/Oct/17
@ Sandy Cowell
OK Sandy, cheers! Take care!
👍👍👍
Sandy Cowell
said on 18/Oct/17
@ Nik - Speak later! I have to go to get painkillers now!
Boy, do I need them! 😄😆😊
Intevel
said on 17/Oct/17
Rob he shrink 2 inches. Do you know any examples of an older celeb that didn't shrink?
Editor Rob: I think he got to about 60 with minimal loss, but in last 10 years up to age 79 when I met him, he lost over an inch. Whether a full 6ft or 5ft 11.5 peak, I think at least 1.5 inches lost in height.
Nik
said on 17/Oct/17
@ Sandy Cowell
👍
Richardspain
said on 17/Oct/17
Nowadays he seems 175cm next to Rob
I think he was a strong 180cm in peak I doubt if he was taller than that. In many movies wear lifts
Danimal
said on 16/Oct/17
Normal 2" height loss for an 80 year old man.
berta
said on 16/Oct/17
i dint realise he is 79 years old. 5 cm loss at that age seems about average. maybe he reallly was 6 foot peak if he still is 178. in the photo he looks 177 cm at best but i believe rob if he says he is 178
Sandy Cowell
said on 16/Oct/17
@ Nik - 👍
LordHumongous
said on 16/Oct/17
Seems about right...but you didn't kneel before him! :P
Nik
said on 15/Oct/17
@ Sandy Cowell - Hi!
I have a little something for you on Sid Owen's page!
Cheers!
Nik
said on 15/Oct/17
@ Sandy Cowell - Hi!
I am delighted to hear about you being so well stocked up with fruit! In terms of vegetables, I have a few salads per week but on top of that I also snack on the different vegetables found in packs of salads! We all need prompts sometimes in order to do things better, I tell my self off when I eat too much of the wrong food! I would say go for it, you will feel better and it will give you so many benefits, there is no feeling like being in charge of your own life in a way that you are doing the right things in terms of investing in your future.
It is a pleasure to use this site to help out with suggestions in terms of health and safety, it is a really safe site with lots of good and interesting people!
Cheers!
Sandy Cowell
said on 14/Oct/17
@ Nik - Hi! I am just about to steam into my last satsuma! I have loads of apples, and some soft fruit, but I am lacking in the veggie department as well!
I am going to give my personal eating guidelines a good overhaul, and I know I'll feel better for it. It's always the same, (IT WORKS!) and I recommend to anyone to do likewise who is lacking on the energy front!
Cranberry juice is also finding its way into this house again. Thanks for jogging my memory! I haven't had that for a while either. 😏
I really look forward to instalment no. 4 of your health tips*. Oh, and thanks for your willingness to help out again with brilliant suggestions. It is so much appreciated. You give of your time gladly, willingly and thoughtfully.
Cheers! 🙋
🍎🍏🍊🍉🍇🍅🍐🍒🍓🍈🍍🍌🍐
My autocorrect tried to change this word as well... to tops!
He seems to be cleaning up his act! I won't disturb Jaffa for that! He can stay on his scented floral bed!
🐝
🌹
Nik
said on 14/Oct/17
@ Sandy Cowell
I hope that Liv does find it funny, it certainly wasn't done on purpose and it was my stupid autocorrect to blame! I never thought about my error like you did, that's probably why I didn't find it funny, I am glad you did! I was thinking of sending a message to Rob asking him to remove it but in the end I just left it!
Cheers!
Sandy Cowell
said on 13/Oct/17
@ Nik - I have just been going through 'Latest Comments', when I caught sight of 'Liv Tylet' in one of your submissions! I know it was that obscene autocorrect of yours, but it did afford me a little giggle! It sounds the same as certain people might pronounce the word 'toilet'! 🚽
I bet she'd find that damn funny herself! 😂
Cheers Nik! 😆
Nik
said on 13/Oct/17
@ Sandy Cowell - Hi!
Things like Cranberry juice, fresh orange juice, fruit smoothies, everyday are a good idea if you like that sort of thing although there is nothing like having a big stock of grapes and satsuma's in the house too, and snacking on them regularly! I sometimes kick myself up the * to keep on top of my grapes quota (and quotas for other fruit and veg)! I have a 4th instalment of health and safety tips heading for East Kilbride in the next day or 2!
Cheers! Have a great weekend too Sandy!
Sandy Cowell
said on 13/Oct/17
@ Nik - Thanks! I need a kick in the right direction on the nutrition front! I've mainly be opting for milk shake meal replacements, missing out on fruit and veg! I must at least get some fruit smoothies into the house!
Cheers!
It's weekend tomorrow! Have a good one!
Pierre
said on 12/Oct/17
around 5"9.25'/5"9.5' imo,Rob slouch.Peak height =i would say around 5"10.75'
Edimar1.84
said on 12/Oct/17
with you he looks 5ft9
EdD_171.4cm
said on 12/Oct/17
Was footwear roughly the same. If so, I don't see Terrence standing any taller than 176-177cm. Seems like average height now. I also think his peak height was 181cm, not 183cm.
Editor Rob: yes...the lowest I'd have guessed was just under 5ft 10 but I thought around 5ft 10 was ok for him.
James
said on 12/Oct/17
He only looked 5'10" in "Blue".
Nik
said on 12/Oct/17
@ Sandy Cowell
Well now there are two more soap stars as you know, one male and one female! I have already seen your comments on these stars but I haven't commented yet as I wasn't on celebheights yesterday evening!
It must be a nuisance having to go to all these appointments and I know that you can't wait for the operation. I suppose A star nutrition is your best bet for keeping you strong and then when you have had the operation you will be able to exercise more again.
I am glad you saw Liv Tylet on the Jonathan Ross show!
@ Csimpson 6ft
No problem Connor!
anyonmious
said on 11/Oct/17
i think he is now down to 5'9"
Jordan87
said on 10/Oct/17
Lucky to get 5'10 with Rob. Average guy his age ( Around 80 yo) Should lose really no more than 1.5". Hard to think this fella was over 6. Maybe he was 5'11.5 and claimed 6' which isn't as bad as many you will see.
Bobby
said on 10/Oct/17
He's already lost two inches? How does a 6ft guy get down to 5'10? He should be a minimum of 5'11 right now.
Csimpson 6ft
said on 10/Oct/17
@Nik thanks mate
Sandy Cowell
said on 10/Oct/17
@ Rob - So sorry I missed it! Happy belated Birthday Rob!
@ Nik - Hi! It certainly does make you proud to be part of this website on a day to day basis, as you said, but yesterday I only did one submission! I had a medical, you see! It took ages to get there and the same time back, of course, and when I got home I was shattered and crashed out for hours, waking up just 15 minutes before the 'Jonathan Ross Show', which I desperately wanted to see as I missed it the first time round and it had Liv Tyler guesting! You know how upset I'd have been to miss out on that!
I woke up this morning to discover that Rob has added at least one more male soap star! I am going to check him out now and do a few submissions because I have 2 appointments today, the second one at my doctor's surgery.
See you later! 👍
Powerhouse
said on 10/Oct/17
Eh I'm not seeing nearly two inches here.
Johno
said on 9/Oct/17
0.5-inches taller than you Rob
James
said on 9/Oct/17
He was never six foot.
Andrea
said on 9/Oct/17
He looks a lot closer to 5'9 than 5'10, to be fair. In fact, there isn't really much more than an inch between you and him in the picture... What was his role in Smallville again?
Editor Rob: just the voice part of Jor-El.

I thought Terence looked 5ft 10.

Put it this way, he looked a more solid 5ft 10 than Mike Tyson for instance, yet Mike ended up looking taller in his photo with me than Terence!
DaMovieWhiz
said on 9/Oct/17
Rob,how likely is it for Terence to go to 5'9.5 in a little while?
Editor Rob: if he hits age 85 he might be around that mark.
Tom
said on 9/Oct/17
I don't know about him losing height. I'm up there in age and still just as tall as I was in my prime. But Stamp sure has lost a lot of hair! I doubt he was ever taller than 5'10''. He looked to be an inch taller than 5'9'' Michael Douglas in Wall Street. Stamp is quite thin which helps to make him appear taller in movies.
Rory
said on 9/Oct/17
Looks 5'9.25 there, can't really see much more than a good inch difference.
Shredder
said on 9/Oct/17
How DARE You all downgrade the great General ZOD!
Sandy Cowell
said on 9/Oct/17
@ Rob - When is your Birthday? I know it must be around now. I do hope I haven't missed it.
Thanks!
Sandy
Editor Rob: it's in the first half of September! I'm glad to have met him and shook his hand as I believe this was his first convention of this type, probably a one-off.

I think Stamp held onto his height to about 60 and from then has lost near 2 inches.

Nik
said on 9/Oct/17
@ Csimpson 6ft
I hope that your Mum is OK and It's nice to see you on here.
Yes, I think he could be a weak 5'10".
Cheers!
Nik
said on 9/Oct/17
@ Sandy Cowell
This year there have been some cracking pictures of Rob with different celebrities and like you said he has been pictured with all the best ones. It makes you proud to be part of this website on a daily basis!
Have a great day!
Sandy Cowell
said on 8/Oct/17
You lucky sausage, Rob! You really do get pictured with the best ones, don't you? 🆒
I will acknowledge this first- rate actor as a full 6ft for his peak height and 5ft10.25 for his current height. 😄
Csimpson 6ft
said on 8/Oct/17
I agree with Slim he looks a weak 5'10 here and yeah he could have quite possibly been sub 6'0 at his peak
Bobby
said on 8/Oct/17
Not seeing 5'10 in this picture. His eye level suggest that he's got 2 inches on Rob, but they look the same height almost.
Byron T.
said on 8/Oct/17
He looks 5'9.75 to me. Not a solid 5'10 guy like Andrew Lincoln and Jason David Frank.
Paul
said on 8/Oct/17
Rob, are you dropping height here? It doesn't look like Stamp is.
berta
said on 8/Oct/17
i think he was a 182 cm guy at peak
Slim 6'
said on 8/Oct/17
5'11.75" peak.
5'9.75" here.
Shredder
said on 8/Oct/17
He wasn't ever more than 5'11 IMO.
Richardspain
said on 30/Apr/17
180 cm peak
178 cm now
172.4cm guy
said on 15/Aug/16
I happened to watch Valkyrie over the weekend. I remember that Stamp was not that tall, probably around average height, 176cm. He may have been about 178cm in his peak, but I'm willing to wager he's not close to the 180-183cm range.
Rampage(-_-_-)Clover
said on 15/Apr/16
Actually, he did look tallish in The Limey
Rampage(-_-_-)Clover
said on 28/Mar/16
He never looked 6ft to me...
Chase Witherspoon
said on 2/Aug/15
I really do like Terence Stamp, especially in "The Collector" but I never considered him to be a "tall" actor, he always seemed to be more moderate proportions, 5'10" region (178 perhaps) imo. He does wear a decent pair of lifts in "Superman" which are visible during his battle with Reeve and he doesn't seem altogether much taller than Sarah Douglas despite her heels...
Judd
said on 19/May/15
rob, actually i don't think he ever been 6' and i doubt he's today 5'11".
Look at him in 2003 next to Eddie Murphy:
Click Here
and there with Nathaniel Parker, listed there 6':
Click Here
also in Wall Street (1987) he didn't look 6' but more 5'11"
Sam
said on 15/May/15
Rob, can you add to his credits?: Billy Budd, The Collector, Far from the Madding Crowd, The Hit, Wall Street, Star Wars: Episode I - The Phantom Menace and Wanted.
The Limey takes the cake as the highlight of his career though, great film with a great leading performance from him.
jtm
said on 29/Sep/14
i agree that even in his younger days 6'0 was pushing it but that is certainly not his current height.
Judd
said on 28/Sep/14
jtm, i'm not sure he ever been 6'0.
jtm
said on 27/Sep/14
he isn't 6'0 today. that's for sure.
Judd
said on 26/Sep/14
looked 5'11" in wall street (1987).
somerandomguy
said on 30/May/14
He easily had at least a couple of inches on Michael Douglas in "Wall Street." He was probably a legitimate six footer.
Rey
said on 19/Aug/13
He is 75 years old. Give him a break. My dad lost about 2.25 inches in height in his 70's and we use to be the same height.
Len
said on 8/Jul/13
6-foot? Rob, I don't think so. He consistently looks shorter than that in his films.
Vegas
said on 27/Feb/13
stamp was wearing flat footwear in superman while douglas was in heeled boots, stamp measured up just as well next to douglas in superman as arnie did in conan
Byron T.
said on 26/Feb/13
Looked barely taller than Sarah Douglas in the Superman films. More like 5'10'' at his peak.
Jed
said on 18/Feb/13
That quote seems to imply he wants to become shorter - 'reinstate' the curve that he straightened to become taller. But unless straightening it is giving him problems at his age, maybe he's written it wrong and is trying to reinstate the posture corrections he made when he was younger to try and get taller again.
Also 'trying to become 6ft tall' could be taken as him saying he didn't quite get there.
Jed
said on 18/Feb/13
From the 'A life in the day' segment with him in 'The Sunday Times Magazine' Feb 17th 2013:
'Before I even get out of bed, I do horizontal yoga stretches. It's an attempt to reinstate the curve in my lower back that I straightened out years ago trying to become 6ft tall'.
Copnovelist195
said on 9/Nov/12
I once walked past him in the street and I couldn't believe how small he was. 6ft my foot. More like 5ft8. 6ft if you round up to the nearest foot. He claimed that his one-time girlfriend, the original and best supermodel, Jean Shrimpton, was 6ft 1 and she was indeed an inch or so taller than him, but every source I've seen lists her as 5ft9 and it is the height she claim for herself too.
jake, 1.82 m- 1.83 m
said on 10/Jan/12
5" 10.5 today, 5" 11.5 peak.
maio
said on 25/Dec/11
Peak: 5 ft 11 in/180 cm
Today: 5 ft 9.5 in/177 cm
Dmeyer
said on 1/Aug/11
Looks same height as Matt damon in thé adjustment bureau
Mary
said on 24/Jan/11
In the film, Billy Budd (1962), Mr. Stamp had many scenes with the 6'4" tall Robert Ryan (Claggart) when he was barefoot. He was not short at all. There is no way he was less than 6 foot tall.
Ian Fawn-Meade
said on 16/Dec/10
Knew him well in his "Billy Budd" days (60's success), when he roomed with Michael Caine and dated the worlds (then) most famous model. Terry was no more than 5' 10"..
Editor Rob
said on 29/Sep/07
Says in a 2001 edtition of the Daily Mail:
"At the moment, I'm 6ft and 11st 12lb"
, also said "When I was 13, I grew something like three inches in a fortnight".
sam
said on 10/Oct/06
Yeah, good call on the footwear there. Garner's shoes probably about 3 inches while Stamp is indeed barefoot.
romeo
said on 9/Oct/06
Click Here
(I)
jennifer garner tall or Terence Stamp short
[Padraig: Or Stamp is barefeet or Garner is in massively big boots.]
ForensicNYC
said on 18/May/06
Terence Stamp stranded in the middle of the dessert.
From Left to Right;
Priscilla, The Greyhound Bus, 9'7"
Guy Pierce 5'10"
Terence Stamp 6'0"
Hugo Weaving 6'2"
Click Here
sam
said on 3/Jan/06
He always looks fairly tall, even these days. He was at least 2 inches taller than Eddie Murphy and wasn't all that much shorter than Ashton Kutcher or Peter Fonda (who I believe is 6'2"-6'3").