Thomas Haden Church's Height
5ft 11 ¼ (181 cm)
American actor best known for roles in films Sideways, Spider-man 3, We Bought a Zoo and TV series Wings and Ned&Stacey. In the Boston Herald (2006) he mentioned his height and weight, saying
"I don't really think of myself as a leading man, and I never have. Although, I guess that I'm 6'1" and 200 pounds and very fit, probably the most fit I've been since college"
.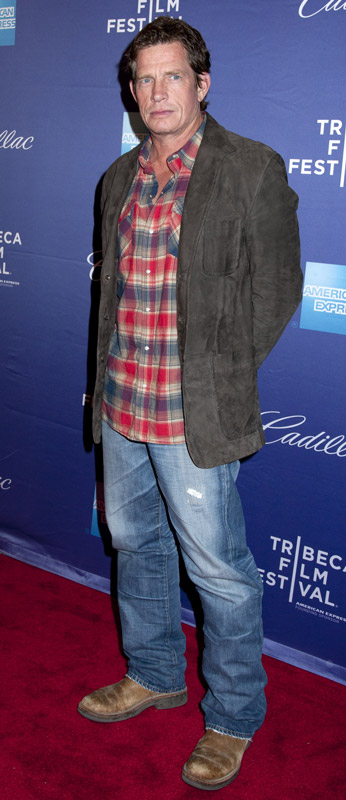 Photos by PR Photos
You May Be Interested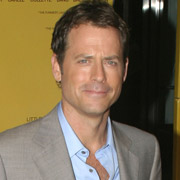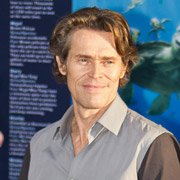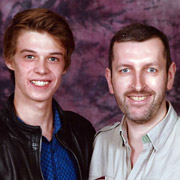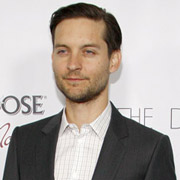 Add a Comment
79 comments
Average Guess (12 Votes)
5ft 11in (180.3cm)
ALEXIZ/180cm
said on 12/Apr/21
180 cm
Canson
said on 27/Mar/21
Haven't heard this name in a while. I'd have guessed 6'0" before as he can look tall in some shows.
ALEXIZ/180cm
said on 26/Mar/21
180 cm max
Mark Berney
said on 1/Nov/19
This guys has definetly a tall build, he looked pretty tall and lean in spiderman ,and also very muscular in that too, so I think that he was in great shape.
Junior Hernandez 1990
said on 11/Jun/19
Rob, maybe Thomas Haden Church is 5'11 1/2? Honestly he make
Matt Damon
look nothing over 5'9 1/2.
Click Here
Click Here
Bobby 178cm
said on 6/Mar/19
He looked huge in Spider-Man 3, and I don't mean height wise, I mean bulk wise. He must have weighed over 200lbs of muscle for his role as Sandman.
SD(171CM)
said on 2/Mar/18
According to the movie;Spiderman 3(2007)
Click Here
5'11 190lbs
Click Here
5'11 190lbs
Sex-Male
Race-White
Hair-BRN
Eyes-BLUE
DOB-04/01/1961
He looks like a solid 5'11 but most guys who are 5'11(about 75%) will ALWAYS CLAIM 6'1
Giorgi
said on 21/Jan/17
Looked slightly taller than McCounaghey in Killer Joe.
HonestSlovene
said on 4/Jan/17
Looks like a legit 5'11-6'0", kind of reminds me of my dad in terms of height.
jtm
said on 21/Aug/15
i'm one of those people that believe damon isn't even 5'10 on his best day.
Sam
said on 20/Aug/15
I actually thought he looked 180 cm tops during a lot of Sideways, sometimes the staging and terrain would favor Paul Giamatti in parts of that, they often looked only within a couple inches or so...however, in We Bought a Zoo, Church seemed to have a comfortable inch over
Matt Damon
, who I don't question is near 5'10".
Rampage(-_-_-)Clover
said on 30/Apr/15
I can't believe he claims 6ft1!
SAK
said on 21/Jan/15
Mr. R says: I have been with him a few times at screenings and he is 5-10. He is stocky so he looks taller, but he is 5-10.
---------------------------------
Stocky people tend to appear short not tall. Slender people with wide shoulders and narrow waist often give the impression of being taller then they are.
Arch Stanton
said on 3/Nov/14
Looks about 182 in Sideways. Great film BTW.
Dmeyer
said on 20/May/14
If rob list him 181cm then hé is defenetly ´not under 180cm mr r see him 178cm , same with DiCaprio who at shortest could be 180.5-181cm while mr r see him 179cm ,
ajcf1995
said on 27/Feb/14
Mr. R, I find that very hard to believe. That would make Topher Grace 5'9.25 which is crazy talk. I could buy 5'10" possible for Topher, but not for THC.
Mr. R
said on 7/Nov/13
I have been with him a few times at screenings and he is 5-10. He is stocky so he looks taller, but he is 5-10.
ajcf1995
said on 4/Jul/13
His Spider Man 3 mugshot described him as 5'11. nothing more.
Rampage(-_-_-)Clover
said on 25/Dec/12
181-182cm range is spot on. He's got a solid build and can look shorter though
Hob
said on 29/Jul/12
he was not even over 2cm shorter than bradley cooper but THC is nearer 5'11 than 5'11.25 i"ll say 179cm and bradley cooper 181cm no more than that.
pataan19
said on 12/Feb/12
I think 180 would be nearer as he looked at least 2 inches shorter than Bradley cooper
Ace
said on 15/Oct/11
Paul Giamatti's son attends my son's tae kwon do classes in DUMBO brooklyn. There is no way in hell he is 5'5. My son's instructor is 5'8 and they really do look the exact same height.
Mr. R
said on 22/Aug/11
I saw Thomas at a screening of Sideways at Fox Studios. He is 5-10 and Paul Giamatti is 5-5. Honest.
Dan
said on 18/Aug/11
He doesn't look much shorter than Bradley cooper in all about steve.
Mr. Kaplan
said on 25/Jun/11
If he's barely 5'11.25", then there's no way in hell Charlie Sheen is 5'9". He was a good three inches shorter than him in "Free Money".
Lenad
said on 3/May/11
This 6ft1 claim must be in shoes
Lenad
said on 5/Jan/11
I dont doubt Mr R saw him in the flesh. But If he's only 5'10 then Topher Grace must only be 5'9
Tommy lee
said on 26/Oct/10
He has some really strong features that makes him an intimidating figure. i think no matter his actual height he will always look around 6 feet
Ace
said on 15/Jun/09
Why did you drop him a 1/4 inch. I would assume just the opposite. He usually looks in the 5`11.5-6`0 range. Although it is true that he can look a flat 5`11 at times.
Lenad
said on 15/May/09
The 5ft10 sighting from Mr R could be bad posture that makes him lose 1-2 inches. I wouldnt go as high as 6ft1 though
bam
said on 18/Apr/09
next to topher grace and franco he looks huge. But I guess they're typical 5'10-5'11 guys with horrendous posture. And that church wears lifts/boots?
Lenad
said on 30/Dec/08
I must admit when he stands next to Topher Grace and James Franco he looks about 6feet.
Lenad
said on 27/Nov/08
Okay I admit it sometimes he looks 6'0-ish near others.
bam
said on 15/Nov/08
the man consistently looks taller than dennis quaid in the premiere for smasrt people. I"m really starting to think he is 6ft. He towers over topher grace.
flash_of_eden
said on 5/Oct/08
he looks about an inch taller than 6-0 dennis quaid in Smart People.
Lenad
said on 27/Sep/08
Might be one of his jokes from a stand up. Funny as hell.
Lenad
said on 26/Sep/08
Pheraps when he says he is 6'1 he thinks its a stand up. I reckon he wears lifts.
RICHARD
said on 14/Aug/08
Compared to 6' Billy Zane and 5'8/5'9 William Sadler in Demon Knight he looks 5'11 easily. Him listed anywhere as 180-182 cm seems fair.
Mr. R
said on 2/Aug/08
No! No! No! I stood right next to him at a Sideways screening at Fox. He is 5-10.
Daii
said on 26/Jul/08
he is 5'11 no more no less
in spiderman 3 it says on the mugshot he is 5'11
RobertJ
said on 24/Jul/08
I think I've figured out the fluctuating height of Church. If you look at his footwear in any of movie premiers or events, he almost always wearing distinct light brown boots. In sideways, there's a scene where he's walking next to Paul Giamatti and they're the same height, maybe church has half an inch and both are wearing similar shoes with no heel.
The brown boots:
Click Here
Sideways no boots with Giamatti:
Click Here
But in another scene near the end Church is wearing his special light brown boots and miraculously is about 2-3 inches taller than Giamatti.
Sideways wearing boots with Giamatti:
Click Here
I think a downgrade to 5'10'' is reasonable.
RobertJ
said on 20/Jul/08
He's got something in his shoes in all the award show/movie premiere pics.
dmeyer
said on 28/May/08
to me he looks aleast 182 cm a 6 ft 1 claimers is usualy aleast near 6 ft
Anonymous
said on 23/May/08
Click Here
Looks about the 5ft11.25 here, makes him exactly the same height as me, nice to know how I would look like on the set :)
Anonymous
said on 28/Apr/08
He Is 5ft11!.(180CM).
If you look closely.. in the Spiderman 3 Movie..theres a part where you can see a photo of Thomas Haden Church as a Prisoner and you can see that it wrotes 'Flint Marco 5ft11'
Anonymous
said on 17/Apr/08
They had his height as 5'11 in Spiderman 3
anonymous
said on 6/Apr/08
he looks about 6`1 here next to 6`0 dennis quaid in the same footwear:
Click Here
anonymous
said on 7/Mar/08
after seeing a few more of his films, a flat 6`0 would not really shock me.
RB
said on 16/Feb/08
In Demon Knight he looks at least 6ft compared to 5'8 William Sadler. 6'1 possible to me.
dmeyer
said on 31/Dec/07
thank you rob
dmeyer
said on 30/Dec/07
ron is 5'11.5 possible for this guy he realy looks a full in taller than 5'10.5 grace to me he looks big guy like 6 foot but is 182 possible ,since he claims 6'1 he must be a hair over 5'11

Editor Rob
yeah it can be.
Daniel
said on 16/Oct/07
As dmeyer said, Church looks tall in Spiderman 3, not less than 6 ft. Camera tricks?
Guy
said on 4/Sep/07
Looks more like 4 inches difference.
thekiddd
said on 12/Aug/07
His Mugshot in Spiderman 3 said 5'11". Seems pretty close to the truth.
sam
said on 18/Jul/07
The difference between Giamatti and Church from this award show seems an inch or 2 more than I remember from Sideways:
Click Here
In this one, they both look the height that are listed on here (5'8" and 5'11", respectively).
Mr. R
said on 9/Jul/07
I stand by my 5-10 eyewitness account. Thomas is built like the strong Texas rancher that he is, but he was definitely closer to 5-10 than 5-11.
Lmeister
said on 6/Jul/07
In Sideways he looks 5'10''. He is rather built dude.
dmeyer
said on 5/Jul/07
he does look tallish in spider man
anonymous
said on 2/Jul/07
not many others seem to mr. r
Mr. R
said on 16/Jun/07
Tex seems to support my 5-10 claim!
HellBoundPower
said on 14/Jun/07
I think he's between 5'11.5" and 6'. He's taller than Franco and Topher, but not by much. I believe both of them are 5'11", so I'd say he's a little taller.
Tex
said on 13/Jun/07
He's an old friend of mine from Texas. The last time I saw him, about two years ago, he was a good two inches shorter than I. That would measure him at barely over 5'10".
Mr. R
said on 10/Jun/07
Saw him at Sideways screening, and he is 5-10. He is way lying to claim 6-1.
anonymous
said on 25/May/07
he is leaning his head, it could easily scratch off an inch off of your height.
MD
said on 20/May/07
If he is taller than Grace, it's marginal:
Click Here
5'11" seems right, and the top of the scale.
anonymous
said on 20/May/07
In spiderman 3, there is a police chart, and it says he is 5`11. he has the body of a man who is 6`1, but he looks no more than 5`11.25. maybe just 5`10.75. 5`11 seems about right.
AndrewP
said on 18/May/07
Maybe spiderman 3 shrinks Thomas into the comic book character's size, i'm sure he's around 6' or taller.
dmeyer
said on 13/May/07
he is taller than franco and grace so aleast 6' to 6'1
RobertJ
said on 6/May/07
He was about an inch taller than Paul Giamatii in sideways so 5'10'' max.
jamaican trudy
said on 5/May/07
ok guys, during spiderman 3 the cops pull his sheet out to show the spiderman and spiderman's aunt characters, and it says "5''11"
steven
said on 2/May/07
on may 1st they the crew from spiderman 3 on trl and thomas was standing right next to damien and he was like an inch and a half under him.
antron
said on 2/May/07
look at Topher Grace's page, someone posted a Spiderman 3 picture and Church looks WAY taller than Topher (5 10.5") and Tobey (5'7.5"?)...lifts? I dunno... he could be 6...I doubt 6'1" barefoot very much
bam
said on 14/Mar/07
yahoo movies describes him as "tall"
John Doe
said on 30/Jul/06
If Topher Grace is really 5'11" (like he claims) Thomas IS 6'1"...
Proof:
Click Here
MD
said on 29/Jun/06
Anonymous,
I heard him too say 6'1" on Jay's show, and I laughed out loud. He actually looked an inch shorter than Jay when he walked on stage. He WISHES he was 6'1". lol
Anonymous
said on 28/Jun/06
On Jay Leno he said he was 6´1. Yeah right...
Mr. R
said on 26/May/06
If Thomas Haden Church is 6-1, then I am definitely 6-3!
sam
said on 18/May/06
He does normally look like a big guy, but next to Paul Giamatti he just wasn't that much taller.
Mr R
said on 14/Feb/05
I also expected him to be huge, but at best he is 5'10". I saw him at a screening of his film Sideways at the Fox studio, and I had a good 2 inches on him.