Greg Kinnear's Height
5ft 9 ½ (176.5 cm)
American actor best known for roles in films such as As Good as it Gets, Little Miss Sunshine, Heaven is for Real and Stuck on You. He said in InStyle magazine,
"I'm 5'10", but there's something about that six-foot mark with clothes. So I try and find suits that stay slim to the body. It gives more elevation"

Photos by PR Photos
You May Be Interested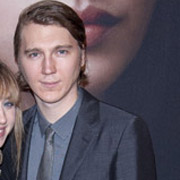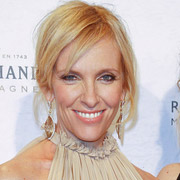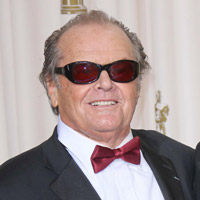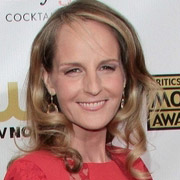 Add a Comment
54 comments
Average Guess (6 Votes)
5ft 9.92in (177.6cm)
berta
said on 9/Dec/18
i believe he could be little over the listed height 5 foot 10 is possible for him
B.T. Stomp
said on 20/Jun/18
I have worked on the tv series "Rake" twice. The first time potraying a minister at their father's funeral. The second time portraying a lawyer with a DUI. During the latter... I was on this court set with him and he was standing around eight feet from me. Wearing a business suit with what seemed like standard Oxford dress shoes. Perhaps his hair was styled a certain way. Perhaps there could have been lifts in his shoes. I stand around 6'1" without shoes. That day I was wearing my own dress shoes (around 1 1/4"). Mr. Kinnear seemed to be at least 5'10", but not quite 5'11". So... perhaps he is around 5' 10 1/2"?

Editor Rob
It certainly would be rare for an actor to round down to claiming 5ft 10, assuming he was 5ft 10.5
drjack
said on 11/Nov/16
I think him 5'9.25
Arch Stanton
said on 26/Sep/16
Can you add a photo Rob? Looked about an inch taller than Steve Carell in Little Miss Sunshine.
Chad
said on 2/Dec/15
He looks 5' 9 to 5' 9.25
Arch Stanton
said on 20/Oct/14
Rob did you notice he looked a bit shorter than Jack Nicholson in As Good as It Gets? Odd, did Jack have lifts on in the film or something? He looked 5'10 range in comparison.
[Editor Rob: yeah Jack could have edged him out.]
Jane
said on 13/Feb/14
I stood next to him at a Vegas casino a few years ago. I'm 5 ft. 6 in. and he DEFINATELY isn't more than 1 inch taller than me, if that. But he is a good-looking man in person.
cole
said on 31/Jul/13
He looks 5'9 - 5'9.5 range.
Mammal X
said on 9/Mar/13
Absolutely no way is he 5'10". I put him closer to 5'8". Just look at him next to Tina Fey in Baby Mama- take away her heels and he is AT MOST 3-4" taller than her. She is short, about 5' 5". Do the math.
Derek
said on 28/Aug/12
Looked at least an inch shorter than 5'10" listed Billy Bob Thornton in Bad News Bears. If Billy is 5'10", Greg may be closer to 5'9".
MaskDeMasque
said on 9/Aug/12
looked a couple of inches taller than gervais in ghost town. about 5'9 is right.
SIlent d
said on 30/Nov/11
He must be kidding himself. He always looked 174cm. He is pretty much same height with steve carrel. To be honest they both looked 5 foot 8 in little miss sunshine unless toni collette is 5 foot 7 which i doubt. He was taller than katie holmes and in loser slightly taller than jason biggs. He is a weird guy to judge. Katie holmes is at least 5 foot 8.5. 177cm is about right. Steve carrell is a solid 5 foot 9 if kinnear is 177cm.
are
said on 28/Sep/11
5'7, 5'8 max
vs Tina Fey (5'4.5")
Click Here
TruebloodFan
said on 25/Jun/11
5'9.25 max
SAK
said on 4/May/11
Watching Invincible, and next to Wahlberg (who is listed 5ft8 here, but imo is 5ft7.5) he was 1.5/2" taller then him. So 5ft9/5ft9.5 is about right.
ACG
said on 18/Mar/11
No way is he under 5'10"...look at him next to Katie Holmes in "The Kennedys". She's 5'9" and in heels and he's STILL taller. I'll try to post some pictures later.
Cammy-Case
said on 9/Feb/11
He and Damon fluctuate around the same height, sometimes Kinnear is the taller one, sometimes the shorter, they are both around 5'9.5
bellman3000
said on 27/Jan/11
i tend to only take note of the celebs that are very close to my height in person (5'7"). i give him 5'8" and that is generous. i have stood face to face with him and was surprised to see him listed on here at 5'9.5". i will say, he was respectful and pleasant to deal with.
TruebloodFan
said on 8/Jan/11
haha Rose, I also met a girl who says she is 5ft9. she isn't even a full 5ft7. ure probably 5ft5 as well, so you think Kinnear is 6ft2.
Random Person
said on 11/Apr/09
5'9 sounds about right, but he does come across as 5'8 in films.
Rex
said on 10/Apr/09
I would think 5'9 would be right. He looks 5'8ish in Baby Mama
Daii
said on 29/Oct/08
Just seen him in ghost town with 5'8 Ricky Gervais and he definitely had 2 inches over him. Above height spot on, he looked about 5'10 with shoes.
brent
said on 28/Sep/08
he must have wore some big lifts in ghost town for 177
Chris
said on 19/Sep/08
No way 5'7". 5'9" or 5'10".
Anonymous
said on 31/Jul/08
If Dermot Mulroney is 5'9.5 then Kinnear is a couple of inches shorter than him according to this picture:
Click Here
Anonymous
said on 11/Jul/08
I'm a 5'9" female. I stood next to Kinnear and his beautiful wife a few years ago at an event in my hometown in NCAL. He's definitely 5'7".
Anonymous
said on 7/Feb/08
I don't get it because he's definitely taller than Matt Damon who's listed on here as 5'10", so one of those estimates is undoubtedly wrong.
[Editor Rob: going by that film they done were he was rarely standing proper?]
Valeri
said on 28/Sep/07
Click Here
- this doesnt look like 7cm or 3 inches to me.more like 1.5inch so Id say kinnear is 5'9.5 and quaid only 5'11 now. unless kinnear is wearing lifts.
Anonymous
said on 26/Jan/07
Roger Ebert appears to be slouching in that photo with Kinnear. His head is a lot lower than Kinnear's.
MD
said on 15/Nov/06
I'm confused why he's listed anything over 5'9", which would be the absolute top of the square, IMO.
MOF
said on 14/Nov/06
Anyone see Little Miss Sunshine? Kinnear looks as tall as Steve Carell in it and isn't Carell 5'8"? Kinnear may have been taller, but only by small margin.
MD
said on 11/Nov/06
Kinnear with Rove McManus who's listed at 5'7.75" (possibly shorter):
1.
Click Here
jo jo
said on 11/Sep/06
No way Kinnear is 5'10. He was considerable shorter than Cuba Gooding Jr (5'10) and about an inch shorter than our man Jack Nicholson (who's listed here at celebheights as being 5 ft. 8.5.
dmeyer
said on 25/Aug/06
he looked to short compare to brosnan to be a full 5 10 177 looks closer
MD
said on 24/Aug/06
Wrong question. How can Kinnear be 5'10" if Mark is 5'8" is the correct question.
oc
said on 23/Aug/06
hi, how can mrk wahlberg be 5'8 if he looks 5'10?
MD
said on 18/Aug/06
With 5'8" Mark Wahlberg (not the best of pictures, admitedly):
1.
Click Here
2.
Click Here
Anonymous
said on 9/Aug/06
Gotta' say I don't think he's 5'10. In 'The Matador', he's at least 3" shorter than Pierce Brosnan.
Leung
said on 8/Aug/06
In Bad News Bears he is only 1-1.5" shorter than Billy Bob Thornton
MD
said on 8/Aug/06
Editor Rob, with 5'8" Steve Carell:
1.
Click Here
Looks less than 5'10"...
Roy's Nephew
said on 25/Jul/06
Pierce Brosnan says he is 6' 1", and it fits against all the other actors I've seen him with whose heights I've known. Greg Kinnear used to host an early morning talk show, half-hour, on which he always appeared to be about the same height as the guest. I found this intriguing & hilarious. Maybe it's why Gemini is called "the chameleon sign." Found Kinnear pretty hilarious, too. Happy so see him gone on to such success. Kinnear is a Scottish name, but he grew up in Greece.
Frank2
said on 9/Apr/06
Greg looked to be no more than 5'9" when I saw him.
[Editor Rob: I think that's you and brett have thought he was not the 5ft 10 he has said...]
karen
said on 7/Apr/06
I adore Greg Kinnear's work and have enjoyed it way back to his Talk Soup days. While on a tour of E Entertainment studios in California, visited the Talk Soup set and was happy to be able to see Mr Kinnear prepping for his show in the control room. I am 5'10.5" and we did not see eye to eye... I remember thinking to myself, "Gosh, he's not very tall...I thought he'd be taller". Very nice man but he kids himself if he suggests he is 5'10" with a straight face. 5'8" I'd say.
Rut
said on 25/Feb/06
Not to tall I think, but a strong 177 cm is feasible..
Brett
said on 16/Jan/06
I just saw this guy a couple weeks ago on my trip in Maui, in a restaurant called David pauls, and this guy is really smaller then I thought, he is definitely closer to 5'9" then 5'10". I was trying to work out why he would have been in Maui, but then I saw on TV that he was there for the Pro Am golf tournament. Besides his height, he does look pretty fit and well.
Anshelm
said on 26/Dec/05
Shorter than Jay Leno.
mcfan
said on 20/Dec/05
I saw this guy in a couple of movies recently. I don't think he's quite 5'10. More like 5'9.5
Anonymous
said on 26/Sep/05
he must have been wearing huge heels in friends because he looks the same as aisha tylor and very close to schwimer
Mario Nariano
said on 25/Sep/05
Kinnear is slighty taller than Jack Nichsolson and Robert De Niro who are both 5 ft 8 to 5 ft 9. I think that Kinnear is 176-7 cm.
john
said on 25/Sep/05
If Greg Kinnear is anywhere near 6ft, then Pierce Brosnans like 6'4" or more hahaha which he isnt, hes like 6'2" , so I reckon gregs pushing 5'9" or 5'10"
heres the pic check it out
http://www.imdb.com/gallery/granitz/3068/Events/3068/PierceBros_Vespa_4902406_400.jpg?path=pgallery&path_key=Kinnear,%20Greg
mcfan
said on 21/Aug/05
This is not a good photograph, but I can assure you Rebecca Romijn-Stamos is quite clearly 1.5-2 inches taller than Kinnear. They tried to make him look as tall or taller than her in certain scenes, but in a lot of scenes it is obvious she is easily taller than him. She was also wearing normal shoes. The movie is "The Godsend." http://www.archivodvd.com/archivo/g/godsend/godsend_01.jpg
How tall is Ashlee Judd? He was 1-1.5 inches taller than her.
Anonymous
said on 20/Aug/05
it his funny because in friends he lookes 6 feet compare to schwimmer and aisha tyler
myk
said on 19/Aug/05
i doubt it...in "loser" jason biggs is an inch taller than him and he's 5'9".
McFan
said on 8/Aug/05
He might even be slightly under 5'10...more like 5'9.5.