Timothy Spall's Height
5ft 7 (170.2 cm)
English actor best known for roles in films like Enchanted, Vanilla Sky, Secrets & Lies, Still Crazy, Mr Turner and Pierrepoint: The Last Hangman. On TV he is well known for his role on Auf Weidersehen Pet.In The Times (October 2006) in Tim commented on his stature, saying
"I mean I'm not a f***ing midget, I'm 5ft 8in. I know it's not exactly tall. But you can join the police force . . . in Munchkin Land."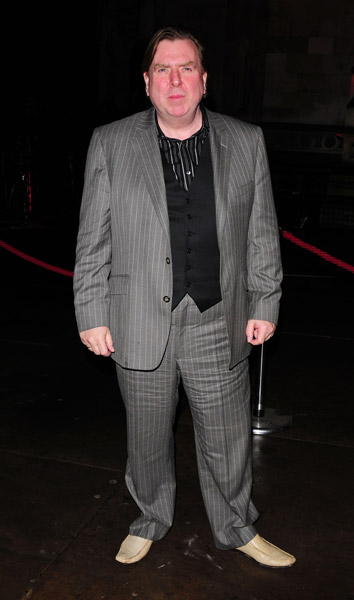 Photos by PR Photos
You May Be Interested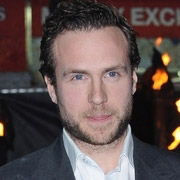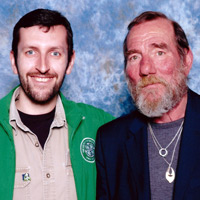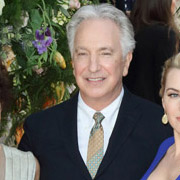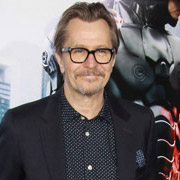 Add a Comment
19 comments
Average Guess (8 Votes)
5ft 7.47in (171.4cm)
Nik
said on 21/Sep/19
He ain't small!
even
said on 7/Jul/17
a legit 1700 mm
170cm Air force one guy
said on 16/Oct/16
Today,do you think he could be 5'6.5 or could he still be 5'7?
Editor Rob: today he may well be heading to 169 range.
Chio
said on 6/Oct/16
5'7 is probably too, my guess is about 5'7. In Harry Potter looks around 5'5 because is his character
Aravind
said on 12/Apr/16
I think he'll be 5'6 at 60.
Bercigall
said on 16/May/15
Check him out in the Last Samurai. I don't know if Tom Cruise is wearing lifts but Tim often looks 3 inches or more shorter than him. How ca one calculate his height?
Shawn
said on 19/Feb/15
I just finished watching the film "Rock Star." He consistently looked an inch shorter than Mark Wahlberg throughout. 5'6.5"-5'7" is a good estimate for him.
Arch Stanton
said on 9/Mar/14
Yeah I think you're spot on actually, in Vanilla Sky he looked about 2 cm shorter than Tom Cruise. 169 is possible but a flat 5'7 is a good shout.
Arch Stanton
said on 5/Feb/14
I wasn't looking out for him in Sweeney and didn't notice how he looked next to Depp! I'll have to watch it again sometime. I suspect though he'd measure similar to G on the stadio. 5'8 on the nose :-]
Arch Stanton
said on 5/Feb/14
Thanks for that. It doesn't help that he's overweight and doesn't have good posture of course and can look 5'6" range yeah but seeing him next to Corden he's about an inch shorter. I think 169cm is quite possible though.
Arch Stanton
said on 3/Feb/14
Yeah Corden has about on inch on him in Pierrepoint.
Arch Stanton
said on 3/Feb/14
And Peter Pettigrew from the Harry Potter films is worthy of a mention.
Arch Stanton
said on 3/Feb/14
Seems about right, can look 5'6 range too. Rob can you add Pierrepoint:The Last Hangman? He was great it it as the famous hangman.
Arch Stanton
said on 3/Feb/14
Seems about right, can look 5'6 range too. Rob can you add Pierrepont? He was great it in as the famous hangman.
[Editor Rob: his 5ft 8 claim always seems a bit much, actually I remember seeing him with Depp in Sweeney Tood and thinking he really wasn't that much smaller...maybe his posture at times can make him seem a 5ft 6-7 guy.]
Jack
said on 20/Dec/12
How tall would you estimate his son to be, Rob? He's listed between 6'1" - 6'3" but looks closer to 6'0" to me.
Alissa Snape
said on 4/Nov/11
He looks shorter in the Harry Potter films:) But I believe 5'7! He must look shorter compared to Gary oldman, 5'9 and Daid Thewlis 6'3!
T. Tom
said on 18/Mar/09
I'd say no more than 5'-5". In Rockstar Jennifer Anniston is taller than him.
Anonymous
said on 7/May/07
Here's an odd one, Spall is definately this short but his son Rafe (oh dear) is billed as 6'3 on IMBD. Now he looks like his dad so it isn't the postman, but i've never seen him in anything so I am wondering if he does atleast look tallish which even at say 6' would be some height gain on his dad.
thelasttiger
said on 12/Oct/06
He's 5'5" he was like two inches shorter than Tom Cruise in Last Samurai