Victoria Pendleton's Height
5ft 4 ½ (163.8 cm)
British Olympic Cyclist and Strictly Come Dancing contestant. On her website she lists her height as 165 cm and weight as 62 kg (137) pounds. In the Express newspaper she was quoted saying that she'd
"just like to be taller. I'm 5ft 5in but would love to be 5ft 8in."
.

Photos by PR Photos
I am 9st 1lb (57kg), a good weight for me. I am 5ft 4in
-- Daily Mail, 2019
You May Be Interested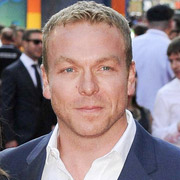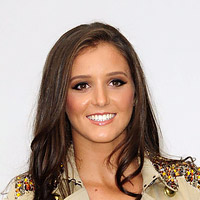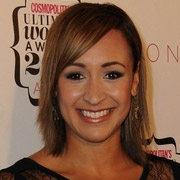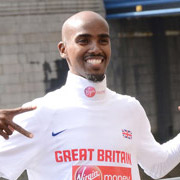 Add a Comment
24 comments
Average Guess (4 Votes)
5ft 4.88in (164.8cm)
Nik
said on 16/May/20
She looks as listed alright!
Miss Sandy Cowell
said on 24/Sep/19
💐🎂🎉 Happy Birthday Victoria! 🎉🎂💐
Wishing pretty Vicky a very Happy 39th Birthday!
5ft4.5.
💐🎂🎉🌹💐🎂🎉🌹💐🎂🎉🌹💐🎂🎉🌹
Nik
said on 19/Mar/18
@ Sandy Cowell
Yes, you have to be on your guard with 'Im at all times, he must constantly keep you on your toes! Just say one word to him ... Laptop!
Have a good day!
Sandy Cowell
said on 18/Mar/18
🚽 @ Nik - Yes, I know he is! Many times I've nearly submitted a comment with lavatory where it shouldn't have been used! I have to be extra vigilant at all times! 🚽
Nik
said on 17/Mar/18
@ Sandy Cowell
I first arrived on this page after clicking on the thumb nail picture of Victoria, which was displayed on a page that we had been commenting on! So if you go looking round this website you can find interesting celebrities with interesting names to comment on and in one split second you can make your choice, and hey presto, comment on a particular celebrity with your comment possibly ending up on the "Comments Page"!
Your autocorrect is obsessed with the 'lav! He always tries to change everything to lavatory, bless 'im!
Have a great weekend, my friend!
Sandy Cowell
said on 16/Mar/18
@ Nik - Yes, I often wonder where the day will take me! It is often down to what I see on the 'Latest Comments' page and, absolutely DEFINITELY influenced by what I watch on the box*!
* My autocorrect tried to put lavatory! I don't watch TV on the lavatory.... Much too dangerous, or I probably would!😉 HONEST!! Once I'm comfortable, I stay put! Have a super day mate! 👍😊
📺 😯🚽
Nik
said on 15/Mar/18
@ Sandy Cowell - Hi!
It's great to get up in a morning and wonder where the day is going to take you! For me, on celebheights, it took me to Victoria Pendleton, Prince William, Mila Kunis, Emma Watson, big Rob Paul,, and I was honoured to post in Sookie's den.
I was tempted to wIt until the 18/Jul/18, but I thought, "hey, I will comment on this interesting celebrity right away!".
Well, I will now cast my vote, and no prizes for guessing what my vote is! She's 5'5" and looks it! - All day long!
Have a great day, from a rainy West Yorkshire!
Sandy Cowell
said on 13/Mar/18
@ Nik - Hi and "he he he!" to that! 😂😂😂
Victoria can have 5ft5 because that is what I've read she is!
Nik
said on 13/Mar/18
@ Sandy Cowell - Hi!
Look at this coincidence, a comment on the 13/Jul/13 and also on the 14/Jul/14!
Victoria can have an honest 5'5", because after all that's what she is and she is honest about it! She wishes she was taller though!
ESP
said on 14/Jul/14
Lin - 'athletic despite being average height' - cant average height people be athletic?!
Mick - you're obviously on steroids to be in 'great shape' at that weight.
mick
said on 13/Jul/13
Chuck Zito is definitely taller than 5'10" Im 5'10" and I was standing next to him on the set of Burt Wonderstone when it was shooting in Vegas, Im 5'10" 230 lbs and Im in great shape, he was a good 3" taller than me and way bigger, ( thick muscular dude) , and actulaly nice to talk to about the business.
Jin
said on 16/Dec/12
Very athletic even though average height.
Davey
said on 26/Apr/08
He looks very tough.Didnt he kick the crap out of van damme once? lol
glenn
said on 4/Mar/08
i always saw him in cowboy boots and couldnt figure out if he was 5-10 or 5-11.
Lmeister
said on 3/Mar/08
Yeah Chuck is probably 5ft10 without the slouch. In his youth he might have been taller like 5ft10.5.
glenn
said on 2/Mar/08
i always thought 5-8 for stephen,but i think he is close to 5-9.thanks guys for backing me on 5-10 for chuck.
pancamo
said on 2/Mar/08
i met him in connecticut last year i'm 5ft9 and chuck was 0.75-1 ft taller than me clearly. by the way he was really friendly like glenn said.
Jbootz
said on 2/Mar/08
I agree, there;s no way Baldwin is 5'10".
As for Zito, I met him one at the Sheraton Hotel in NJ a few years ago... definitely atleast 5'10". In his book he claims something along the lines of being "about 5'10"" or "a little over 5'10"" It's been a while since I read it.
Lmeister
said on 1/Mar/08
Stephen is 5ft10 in his own wonderland. In real world he barely scrapes 5ft9 even that might too high...
glenn
said on 29/Feb/08
stephen told me he was 5-10.
Lmeister
said on 29/Feb/08
Take a look at this pic. No matter the sloping ground, but these guys have been listed 5ft10 for Chris Penn, 5f11 for Zito and 5ft10 for Stephen Baldwin.
Click Here
There is no way that S. Baldwin is more than 5ft8. Not so sure about Zito and Penn.
Lmeister
said on 29/Feb/08
Chuck seems to be really down to earth = ) the only thing that is puzzling me is his boots. He can look tall in some pics and kinda short in some. He does have a really bad posture. For now 5ft10 seems fine = )
glenn
said on 28/Feb/08
yeah,d-ray.i dont see what people are talking about.and he was always nice.
GSP
said on 28/Feb/08
I agree Ian an lumen. We need to find a pic of him and Van Damme.