Wade Barrett's Height
6ft 5 (195.6 cm)
Stu Bennett is an English Professional Wrestler. In 2009 he mentioned on Twitter his height and weight:
"A new PB, not bad at 6'6" and 270 lbs."
, although a few years later added an inch saying
"mini?? I'm 6'7", darling."
. On his Spotlight Casting page, he was listed:
"Height: 6'6" (198cm) Weight: 16st. 5lb. (104kg)"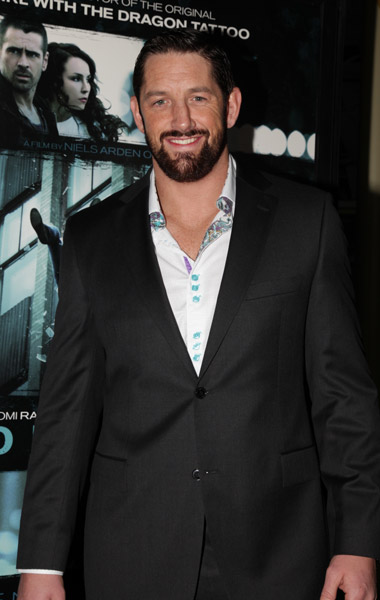 Photos by PR Photos
You May Be Interested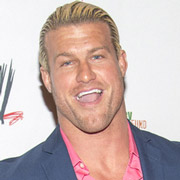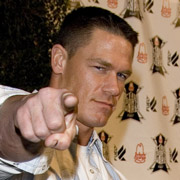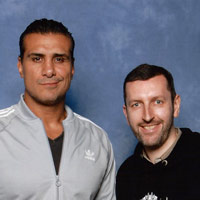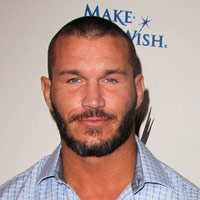 Add a Comment
59 comments
Average Guess (60 Votes)
6ft 5.39in (196.6cm)
Sotiris Gravas
said on 14/Mar/19
6'6" Deontay Wilder and 6'6" Audley Harrison...
Click Here
Wilder and 6'4.5" Barrett (2016)...
Click Here
Barrett and 6'3" Titus... (2014)
Click Here
,
Click Here
He's the same height as a height-loss 6'4.5" JBL.
Christian 6'5 3/8"
said on 25/Dec/18
@BURN
Yeah, I think 6'4.75" fits well for Harper.
BURN IT DOWWWWWN!
said on 22/Dec/18
@Christian 6'5 3/8" Harper usually looks around an 1"-1.5" shorter than Rowan from what I've seen and he was definitely taller than Orton. He could be 6'5" flat or 6'4.75".
Christian 6'5 3/8"
said on 21/Dec/18
Wade and Harper both could be weak 6'5" range.
BURN IT DOWWWWWN!
said on 21/Dec/18
@Xpac99 Hard to say without seeing them together. Both are in the 6'5" range so there would probably only be a fraction
of a difference.
Xpac99
said on 9/Dec/18
Who is taller harper or wade ?
Christian 6'5 3/8"
said on 6/Dec/18
@Rob
If Wade has an edge on Drew, it's likely not that much, maybe 1cm.
Lava
said on 4/Dec/18
197-198 cm
Miiiiiiighty_-
said on 18/Aug/18
Closer to 6'6 than 6'5 imo
I'd give him 197cm at the very least
Boy
said on 17/Feb/18
I think that barrett is 6ft 5 1/2 . Looks taller than orton and swagger and in a segment with taker looks didn' t much shorter... rob it is arguable 6ft 5 1/2 for barrett ??
JJStyles
said on 18/Jan/18
wow he is almost 6'6 i agree with this
Xoac
said on 14/Jan/18
Rob, Is drew mcyintire taller that barrett ? there's a picture of drew and sheamus together with the same person and drew looks a lot taller

Editor Rob
it's arguable that Wade may well have an edge on him.
Christian-6'5 3/8
said on 6/Jan/18
@Canson
I always thought Barrett was sub-6'5" as he looked barely taller than 6'4" listed Jack Swagger
Click Here
and about 6'4.5" next to 5'9" listed Finn Balor
Click Here
Canson
said on 3/Jan/18
If he's 1cm shorter than Joshua he's more like 196-196.5 not 6'5.5. More often than not can look 196cm
Darius
said on 2/Jan/18
6'5".
I , for some reason once thought Wade Barett he was the 6'7" he was listed back in 2012, LOL .
Maybe, it was cuz back then I believed the heights Google and IMDB gave out until I somehow discovered Celebheights Website. At those times I even thought Downey was 5'9" and Daniel Bryan was 5'10" as they were listed. I'm still somewhat skeptical about the Tom Cruise listing on this site though (who I just can't see above 171cm range).
Ricky
said on 4/Nov/17
We got to investigate something.
Jack Swagger and Wade Barrett many times looked equal.
Maybe Swagger is also a complete 6'5" guy because I know Wade Barrett is definitely no shorter than 6'5".
I was shocked when Jack Swagger claimed himself to be 6'4",I thought that he is a complete 6'5" but gave him 6'4.5" because of his some overhumble 6'4" claim.
Rob,please have a photo with Jack Swagger!
Daniel
said on 12/Oct/17
Click Here
1:23? If Cena is 184, Wade looks 199-200 at least.
James B
said on 20/Aug/17
Rob 6'4 range possible for Wade? He looks similar height range too Jack swagger on TV.
Editor Rob: he can seem close in height at times.
even
said on 7/Jul/17
6 feet tall + 5 inches
176cm guy
said on 25/Jun/17
Nash described him as 6'3" lol
Click Here
John Cena
said on 19/Jun/17
Rob who will win in the stadiometer? Wade Barrett,or Jack Swagger
Editor Rob: both could look big 6ft 5 guys at times, I think I'd need to measure them...I did notice Swagger was doing an event later this year, but sadly there's not enough other guests for me to even think about it.

These days I need 10+ guests to make any event even worth considering.
CNROM89
said on 13/May/17
@Rob
Rob, really this guy shorter than 1 inch Anthony Joshua? If they standing together, ı mean no more than 1 cm diffrence.
Maybe they are both 6'5,5?
Cameron
said on 4/Feb/17
Seen him in a few films and plenty of Matches he is a very large man anything under 6ft 6 seems too short for him. He really is a tall man he would be atleast 2inches on anybody who is 6ft 4
movieguy
said on 10/Dec/16
Used to work with this Wade's brother who was himself a pretty big guy, 6'4'' at least possibly 6'5''.
James B
said on 22/Oct/16
Rob he doesn't wrestle with WWE anymore
Rampage(-_-_-)Clover
said on 18/Oct/16
James, we've been over this. Rob saw Drew in the flesh closer to 6ft5 than 6ft4. He's 195cm at worst and quite likely 196cm. Drop it already, man!
James B
said on 11/Sep/16
Drew McIntyre is 6'4 not 6'5
Rampage(-_-_-)Clover
said on 18/Aug/16
This guy definitely looks nearer 6ft6 at times. I think a slight upgrade might be appropriate.
Jared
said on 17/Aug/16
This guy needs an upgrade to 6ft5.25 or 6ft5.5, He edged out flat 6ft5 guys like Drew McIntyre and Jack Swagger.
heightchecker34
said on 19/Jul/16
Once again, Barrett proving how tall a legit, jacked 6'5 man is. I always thought he was in the 6'7 range, however after more studying and comparing, he def looks between the 6'5-6'5.5 range. He towers over most wrestlers and is around the same height as guys such as Jack Swagger and Luke Harper. He edges out 6'4 range guys like Randy Orton, Damien Sandow, and Drew McIntyre. A truly intimidating presence if he wanted to be, however, he seems like a nice guy in real life, and I hope to meet him!
oscar
said on 21/May/16
Dolph's only 5'11"? he looks 6'0" and Cena looks 6'1" some of them look their billed height like JBL looks 6'6" and Batista does look a good 6'5" maybe 6'4" idk
Kareem
said on 21/Apr/16
Jbl is more tall than Wade. 6'5.5 vs 6'5, maaaybe .25
joe @@
said on 12/Apr/16
cesaro looks 6´3.75
James B
said on 3/Apr/16
Today I think hall is 6'3.5-6'4. He's always towered by Kevin Nash who is defiantly under 6'9 these days
HeightcrazyRed6ft
said on 1/Apr/16
James B said on 5/Mar/16
i'd expect Barrett to look taller than that compared to Scott hall
We don´t see footwear or feet position, Hall could be on his tiptoes wich he did on other occassions like
Click Here
Aza
said on 26/Mar/16
Looks more 78 inches
James B
said on 5/Mar/16
i'd expect Barrett to look taller than that compared to Scott hall
Austen
said on 3/Mar/16
Barrett staring down Scott Hall.
Click Here
Considering Hall is likely wearing flat shoes and Barrett wrestling boots, you think this sets Hall around 6'4 in his 50s?
James B
said on 14/Feb/16
rob would you consider an upgrade to 6'5 1/4 or are you not convinced he would be that tall?
Editor Rob: that mark is quite arguable
John
said on 1/Feb/16
An upgrade to 6'5 1/4" might be necessary, as Barrett always looks a strong 6'5" and towers over Sheamus and Alberto Del Rio.
Michael
said on 20/Jan/16
I think Barrett is a good solid 6'5
Rampage(-_-_-)Clover
said on 18/Jan/16
James B said on 7/Jan/16
On second thought 6'4.75 today for jbl and 6'5 solid peak
JBL and Test stood in front of me at a house show in 2008 and I reckon they were both topped out at about 6ft5. I'm 6ft4 and they were not much taller than me. I think the program had them down as 6ft7 but in the flesh they were nowhere near that. Barrett I think edges JBL and Jack Swagger so a stronger 6ft5 for him. I think he's been billed up to 6ft7 aswell.
pablo77bar(184cm)
said on 16/Jan/16
Click Here
Both 1,97 tall
James B
said on 7/Jan/16
On second thought 6'4.75 today for jbl and 6'5 solid peak
James B
said on 7/Jan/16
JBL looks around wade barretts height so possible he was 6'5.5 in his prime.
pablo77bar(184cm)
said on 29/Dec/15
Rob,what are your guesses on JBL :
Click Here
Just 6'5 ?
Tarinator
said on 25/Nov/15
He definetely deserves an upgrade to 6'5.5" (197 cm). Wade honestly looks around 6'5" - 6'6" to me. Only about .5 an inch taller than a solid 196 cm tall Jack Swagger. Just like Nicholas Braun and Victor Williams, he deserves an upgrade.
Will
said on 17/Nov/15
Jbl 6'5.5
Barrett 6'5
James B
said on 10/Oct/15
He looked taller for some reason years back when he was in the nexus.
tony t.
said on 10/Oct/15
I remember when everyone thought this guy was 6'6! I always thought he was a strong 6'5.5.
pablo77bar(184cm)
said on 9/Oct/15
no less than 6ft 5,25
And Swagger aboyt 6ft 5 also
6'2
said on 8/Oct/15
Seems in the height bracket of jbl and the likes 6'5.5" could be it always feel the older wrestlers like crush who were billed 6'7 seem taller tough
thepd
said on 6/Oct/15
he looks 6'6 to be honest
miko
said on 6/Oct/15
Barrett is bare minimum 6'5 and could be as high as 6'5.5.
Sammy Derrick
said on 5/Oct/15
He's a big guy..6'5!!!
James B
said on 4/Oct/15
True but orton could be 6'3.75
Kreyzig 6ft 3
said on 3/Oct/15
He is taller than Randy Orton by 1-1.5in..So he is a legit 6ft 5..
120
said on 3/Oct/15
That's what i've guessed, he definitely clears the 6'5" mark.
James B
said on 3/Oct/15
Could 6'5.25 be possible rob?
[Editor Rob: you could argue that]