Wes Bentley's Height
5ft 10 ¼ (178.4 cm)
American actor best known for roles in American Beauty, Ghost Rider, The Hunger Games and Interstellar.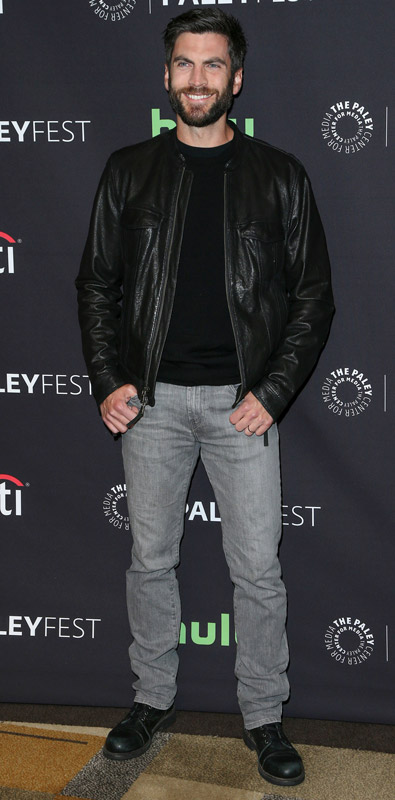 Photos by PR Photos
You May Be Interested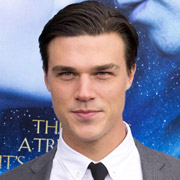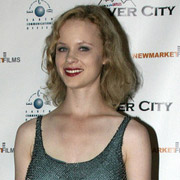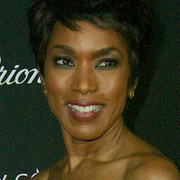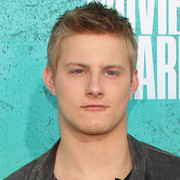 Add a Comment
30 comments
Average Guess (22 Votes)
5ft 10.53in (179.2cm)
Miss Sandy Cowell
said on 23/Sep/19
Good grief, guys and girls! Can you imagine having to tell your boss that you've had a meeting with serial killers John Wayne Gacy, Jeffrey Dahmer, Aileen Wuornos and Night Stalker Richard Ramirez? (as seen in AHS 'Hotel', 'Devil's Night').
The poor man is considered no longer stable enough to continue his work as a detective and meanwhile, his Doctor wife, Alex, has allowed Lady Gaga's Countess to get her fangs into her 'so that she can be near to her son', who the Countess had abducted a few years back. So now she's a vampire....
Poor bloke! 😮
Again, I will go for 5ft10.75.
viper
said on 9/Sep/19
He looks taller than this. Surprised
Miss Sandy Cowell
said on 4/Sep/19
😁🎂🎈🎉 Happy Birthday Wes! 🎉🎈🎂😁
Wes's Birthday is the 4th September actually.
😁🎂🎈🎉😁🎂🎈🎉😁🎂🎈🎉😁🎂🎈🎉
Miss Sandy Cowell
said on 3/Sep/19
🍰🎂🎈🎉 Happy Birthday Wes! 🎉🎈🎂🍰
Wishing Wes Bentley a very happy 41st Birthday!
5ft10.25.
🎉🎈🎂😁🎉🎈🎂😁🎉🎈🎂😁🎉🎈🎂😁
Miss Sandy Cowell
said on 5/Jun/19
Now playing Det John Lowe in 'American Horror Story' Season Five, 'Hotel', I'm still finding Wes Bentley looking taller than 5ft10.25. He looked more than two-and-a-quarter inches more than Lily Rabe, who plays Aileen Wuornos; I'd say by about 3", but that could be down to effects.
This time round, I shall increase Wes's height to 5ft10.75.
That 'party' he had to attend, called 'Devil's Night', with Wuornos, John Wayne Gacy and Jeffrey Dahmer among its guests! The poor bloke has just lost his job for relating the experience to his boss - sacrebleu to that!
Miss Sandy Cowell
said on 25/May/19
Ah, the handsome ghost from 'American Horror Story', Fourth Season, 'Freak Show'.👻 I actually thought he was taller, but that's probably because of how he was dressed, and because he was infallible! 💪😋
It wasn't half funny when Jessica Lange tried to appeal to his male side and he came out with, "That won't work with me!" 💓👙✖️
5ft10.5.
Junior Hernandez
said on 1/Feb/18
@Kurtis
Lol. Bentley at most 178.5cm not over that and Cox may well hit the 178cm marks, 177.8cm is not enough.
ArjunaKorale
said on 13/Jan/18
Wes seems to have cornered the market for weird, creepy roles...could he be on his way to being a character actor in later life? I like him as an actor. Height wise, I think Bentley's around 178 to 180 cm (5 ft 10 to 5 ft 11). Rob, would it be possible to make an entry for 'Special Unit 2' actor Michael Landes as he reminds me of Wes Bentley? Landes is also the star of the entertaining 'Hooten & the Lady'. I don't think Landes is as tall as Bentley & maybe around 5 ft 8 to 5 ft 9 tall. Also, could you please do an entry for Special Unit 2 co-star Alexondra Lee? She is SERIOUSLY HOT!
Sandy Cowell
said on 22/Dec/17
I hope I get a Christmas Card from Wes this year, for I have just mistaken him for being considerably younger than his actual age!
I just read some comments down below, only to discover that he WAS fully grown when he starred in 'American Beauty'!
It looks as though I don't know it as well as I thought, but I do own a copy - which I haven't even watched yet! It is one damn good watch, so I think it will so be on my 'must watch soon' agenda!
😉🔮 💿➖🆒✅ 📺😯
Sandy Cowell
said on 22/Dec/17
You'd never think that Wes here is the type to help himself to his own Christmas present in the form of a mouthy blonde office worker, chain her up by the leg, and expect her to eat a Christmas feast with him, as if his actions are in any way normal!
For that is just what I have witnessed at the beginning of this 'Christmas Film' on the Horror Channel!
Having never paid much attention to Wes, the only film of his of which I am in the least bit familiar with being 'American Beauty', when he was surely not fully grown yet, I had no idea of the guy's height, but for him to play the part of someone fit enough to overpower a healthy young woman, I was expecting him to be at least average height and probably more! I had to look up his height, and 5ft10 and a quarter comes as no surprise at all, which qualifies as the high end of average for a man these days.
So that is what he shall get from me!
And now I shall try to find my way back into the film! Has he untied her yet? No, of course not! But she does seem to be getting decidedly fed up with this guy's actions....
even
said on 19/Jul/17
morning height : 5'10.5" evening height : 5'10" note : never dips under 5'10"
Lis
said on 25/Oct/16
I agree with Ben, just watched Welcome to Me and was surprised at the little height gap between him and Kristen Wiig.
S.J.H
said on 19/Oct/16
Similar height as colin farrell. I don't see him higher than 5'10
ArjunaKorale
said on 9/Jun/16
Rob, have you thought of adding Michael Landes, of the Final Destination films & Special Unit 2, to your site? Landes remands me (esp facewise) somewhat of Bentley, though Michael may actually be an inch shorter.
amaterasu
said on 5/Nov/15
With 5'10.25" listed Colin Farrell
Click Here
Definitely not taller than his current listing
Jason
said on 18/Aug/15
I agree with @Hullywood, he looked a good amount taller than Kevin Spacey who is listed 177 cm right now. Either Wes is taller, or Kevin is just like 175 cm.
Ben
said on 3/Jun/15
According to this site, Kristen Wiig is 5ft 5. In the movie "Welcome to Me" you can clearly see that Bentley isn't that much taller than her. In fact, they are nearly the same height, which means either Wiig is much taller than 5ft 5, o Bentley is much shorteer than 5ft 10.25.
cole
said on 25/Nov/14
Woody Harrelson had him beat in a face to face scene in Mockingjay Part 1.
Rusty
said on 14/Oct/13
He is listed 5'11" on the four letter site. he looked taller than 5'10" in american beauty for some reason
Arch Stanton
said on 13/Oct/13
Looks so much like Superman!!!! Doesn't look tall anyway, seems about right.
glen dan n now
said on 24/Jul/13
One of the most electrifying actors of his generations. He seemed dark, tall and handsome in Ghost Rider. He'd make a great vampire
Hullywood
said on 9/Oct/12
In American Beauty, he looked about 3-4 cm taller then Kevin Spacey.
jake
said on 4/Sep/11
I think he's 5ft11 dead on.
SAK
said on 20/Feb/11
He is 5ft11,
Maribel
said on 27/Mar/09
I just got through watchin American Beauty, Bentley looked no more than 5 foot 9, he looked 5 inches taller than Birch who's 5-4. So Wes needs a downsize, surely he wears lifts.
bam
said on 5/Dec/08
i agree, he was noticcably taller than chris cooper and kevin spacey. I was thinking more 5'11.75.
6 foot scumbag
said on 25/Jul/08
on american beauty when he's blazing with K. Spacey he's substantially way taller then K.S. by atleast 2 inches...Glenn might be growing...
MD
said on 5/Apr/07
I saw Rob has him about right. He looks only marginally shorter than 5'11" Scott Speedman, that is, of course, if Scott's 5'11":
Click Here
Click Here
Ed
said on 2/Apr/07
Rob, you saw The Miracle Match! How much shorter did you think Bentley looked next to Gerard Butler? I saw 2 inches, which would put Butler at 6ft0.75 barefoot. That seems much more reasonable for Butler. Bentley also was taller in that movie than John Rhys Davies, who I see you've downgraded from 6ft0.5 to 5ft10.
[Editor Rob: I've seen photos showing indeed davis looking 5ft 9, but you have to wonder if he could still kind of unhinge his back and reach 5ft 10. Definite loss of height. Butler, its true he mightn't have looked a proper 3 inches, but sometimes on film differences can get masked a little bit]
height looker
said on 19/Jun/06
there is no way wes is 5'11. i resentley saw him in beverly hills. im 6'1/2 and had at least 3 inches on him if not more. i'd say 5'9 is more accurate