Whoopi Goldberg's Height
5ft 4 (162.6 cm)
American actress best known for roles in movies such as Ghost, Sister Act, The Color Purple and Jumpin Jack Flash. On tv she played Guinan in Star Trek: The Next Generation. She once said said
"Leslie [Jones]'s like six feet tall and I'm Five Four"
.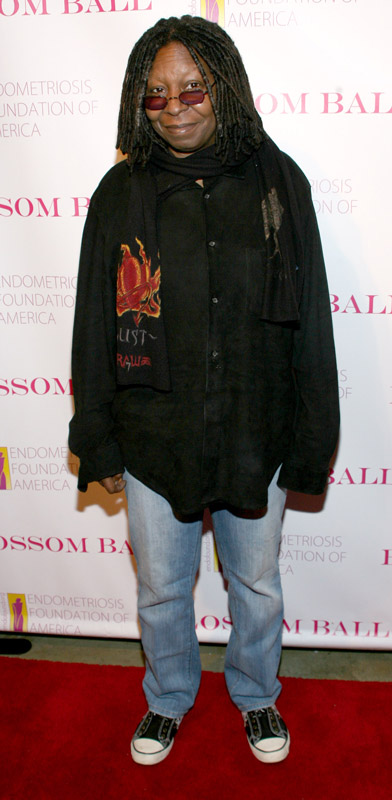 Photo by PR Photos
But it's really about you paying attention to yourself too, and listening. And being honest with yourself. I try to be. I'm not always. I refuse to believe that I'm not six two. I can tell myself I'm five four all I want to. I don't believe it.
You May Be Interested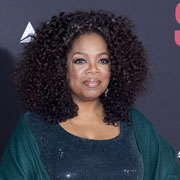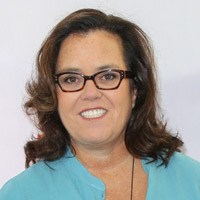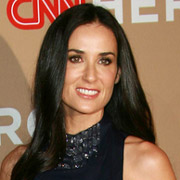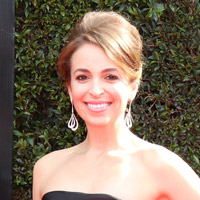 Add a Comment
15 comments
Average Guess (6 Votes)
5ft 4.46in (163.7cm)
waker
said on 30/Dec/20
Walked right past Whoopi at Century City Plaza. She is so short that at first I didn't realize who she was. I would be shocked if she was even 5'. Others around me noticed her too.
Miss Sandy Cowell
said on 11/Jul/20
⭐ You get a much clearer opportunity to measure Whoopi with Winona Ryder when they embrace at the end, but I still reckon there is a greater difference than a mere one-and-a-half inches!
Miss Sandy Cowell
said on 11/Jul/20
That seems unbelievable, because in 'Girl Interrupted', Whoopi looks much, much taller than the 5ft2.5 Winona Ryder! There's a scene in which Whoopi effortlessly scoops Winona up to dunk her in a cold bath, in order to wake her up, so you could say I was expecting around 5ft9.5 for Whoopi, who acquired her name due to her fondness of Whoopi cushions!
I see that my estimate was possibly the worst one I've made since I first came here!
5ft4.5
🤭🙊...😂😂😂
Nearly 180cm guy
said on 16/Feb/20
Actually Whoopi might have lost some height today, though maybe I wouldn't give her a full 5'5" as her peak height... Rob, is there a chance she could be 5'4.25" in her prime and about 162 cm (5'3.75") today?

Editor Rob
In her primer a strong 5ft 4? It's possible.
Gracian
said on 5/Aug/18
Please Rob, add her to the comedians category.
177cmGuy
said on 14/Sep/14
Yeah looked 5'5 in the 80s today she is probably 162cm
Arch Stanton
said on 23/Mar/14
Rob can you add The Color Purple? Looks 5'5 ish in that film.
Lee85
said on 26/Jul/12
she had a good inch on Winona Ryder so 5'5" seems right
John
said on 14/Feb/11
Guyfrommars is correct re. the police file info in Ghost. 5'4" seems about right. Whoopi looks about an inch shorter than Demi Moore in Ghost and Demi is supposed to be about 5'5".
guyfrommars
said on 13/Dec/10
In Ghost, her character's police file states she is 5'4". I think that's correct.
kathard
said on 5/May/09
In film it seems like everyone is tall, it's only on talk shows, that you sort of see who is really big or little. It was only this morning I wondered about whoopi's height, cause she sorta has the same body type as me... so I was guessing her height,I was a inch off. I am 5'6"and she is just shy of it....guess we just like to know the stars are like us... normal human beings, tall, short, plump, and skinny.
Anonymous
said on 6/Apr/09
She NEVER wears heels on "The View" so consider her around 5'5 with flats when she stands to greet guests with the other co-hosts. You can always see the shoes too so it's a good way to guess their heights.
Josephine
said on 12/Jul/08
lol it's funny because her wax figure at the Madame Tussaud museum here in NYC has her at about 5'5" or 5'6" tall. NEVER TRUST wax figure heights!
Kay
said on 5/May/08
It sure would be nice to have a list of all celebrity heights both male and female starting with the tallest, but the ones that do exist have only a limited amount of stars listed.
td
said on 6/Nov/07
She said on the view to kate winslet that she is 5 foot 4 and wears a siza 11 shoes.