Ben Kingsley's Height
5ft 7 ¾ (172.1 cm)
English actor best known for roles in Schindler's List, Gandhi, Bugsy, Sexy Beast, House of Sand and Fog, Shutter Island, Hugo, Iron Man 3 and Ender's Game. Earlier in his career, Ben officially claimed to be
5 feet 9 inches
tall.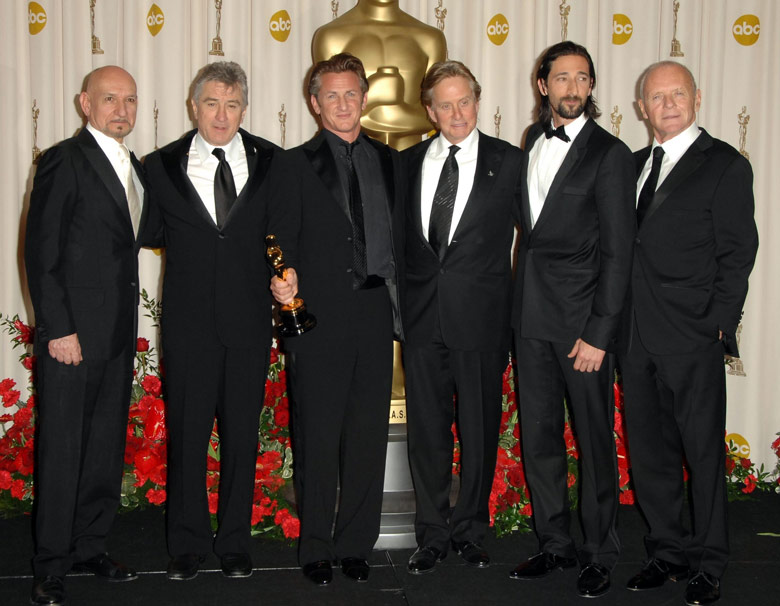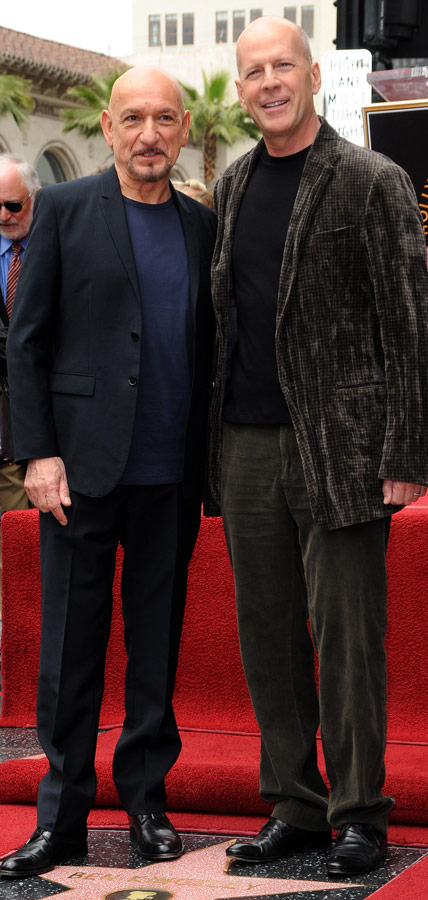 You May Be Interested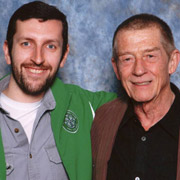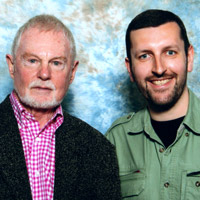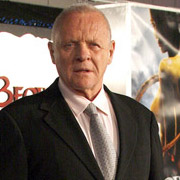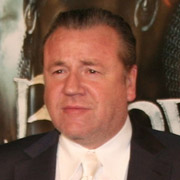 Add a Comment
76 comments
Average Guess (32 Votes)
5ft 7.65in (171.8cm)
Rising174cm
said on 2/Apr/21
That first pic above is really remarkable, as is the series from that day. I do recall noticing at the time(2009) that Michael Douglas suddenly began looking 5'8" flat that year, but in hindsight, I realize he was already probably more like 172 cm, such as being edged by a 5'8" Sean Penn in that photo and the series of photos. From all I've seen, De Niro was also around 172 cm by that time in his mid 60s and it looks like Kingsley was still around 172 as well. It's worth noting that Kingsley and De Niro are the same age, but De Niro was already starting to stand with old man posture while Kingsley's posture remained strong. That could be a big reason they were about the same height by 65 even though Kingsley may have never been a full 5'8" while De Niro could have been as tall as 5'9" peak. Then you have Hopkins who I'd say would have edged De Niro at their respective peaks and was at least as tall as Douglas as well. He's 6 years older than De Niro and 7 years older than Douglas, yet he's more of a solid 5'8" than either by that time. As I've said, I'd give Douglas no more than 5'9" flat by the early 90s, but I think there's a chance he was slightly taller when he starred in The Streets of San Francisco.
However, in that 2010 photo, Kingsley looks more 5'7" flat with 5'11" Bruce Willis.
stiggles
said on 2/Mar/21
Benny boy is 5ft 7 max..
Miss Sandy Cowell
said on 31/Dec/20
🎈🎂🎁🎊 Happy Birthday Ben! 🎊🎁🎂🎈
A Very Happy Birthday to Ben Kingsley, who today turns both the sevens, 7️⃣7️⃣, today. Many congratulations to him!
😄 XXX 🍻
5ft7.75 for this living legend, who won my heart in 'Schindler's List' and made me laugh in 'Sexy Beast'. 'Shutter Island' is another of his films that stays with you and has to be seen again and again.... 🤗
🎈🎂🎁🎊🎈🎂🎁🎊🎈🎂🎁🎊🎈🎂🎁🎊
davec
said on 27/Aug/19
I saw Ben standing next to Hera Hilmar and the looked about the same height. I would say 5'7"
179cm guy
said on 6/Aug/19
Peak: 172cm
Now: 171cm
179cm guy
said on 25/Jun/19
Rob, don't you think that's time for a peak height for Ben? Now that he's well into his seventies I think that he must have lost at least a half inch of height. He clearly looks closer to 5'7 than 5'8 in this series of pictures from three separate occasions in 2018 of him next to Oscar Isaac, who's a legit 171-72cm guy in my opinion: (
Click Here
) (
Click Here
) (
Click Here
) (
Click Here
) (
Click Here
) (
Click Here
) (
Click Here
) (
Click Here
) (
Click Here
) (
Click Here
) (
Click Here
) (
Click Here
) (
Click Here
)
Rob, will you please give Ben 5'7.25 as his current listing?

Editor Rob
I think Ben has held up well towards 70...I may consider that his peak was 5ft 8 range and 5ft 7.5 range today.
Sandy Cowell
said on 29/Apr/18
I'm watching the film 'Elegy' and pleasantly surprised to see Deborah Harry making a guest appearance. Ben must have a good 4+" on her height of around 5ft3/3.5.
This magnificent actor gets 5ft7.5 from me.
shredder
said on 14/Oct/17
5'8 peak isn't impossible.
RichardSpain
said on 22/Jul/17
172/173 in peak
170/171 nowadays.
Excellent actor Mr Ben all a gentleman
Average height and slim
said on 5/Jun/17
I'd peg him at 5' 7.5 (171.5 cm) and now since he's like 73 years old: 5'6.75
Sandy Cowell
said on 18/Oct/16
I love this man! Ben Kingsley is SUCH a good actor that I didn't recognize the dear little modest typist character in Schindler's list to be him for years! That's what I call a good actor!
It comes as no surprise that he's only 5ft7.75. I would even have guessed him to be shorter, but Ben can do manacing as well! Just watch him in 'Sexy Beast' - he's hilarious!
Sam
said on 17/Aug/15
Probably due for a current height lsting Rob, don't you think?

Editor Rob
Sam, I think he has held height not too badly, maybe not lost anymore than half inch.
Key
said on 29/May/15
I saw him in Schindlers List, and he looked no taller than 5'5 next to 6'4 Liam Neeson
Sam
said on 29/Apr/15
Rob, could you add to his credits?: Bugsy, Sexy Beast, House of Sand and Fog, Shutter Island, and Hugo. Beast in particular is one of the most astounding performances I can think of
I guess this guy is more 5'7" tops these days BTW.
Wow
said on 22/Apr/15
I second what Mike says...
Mike
said on 6/Dec/14
Peak and current height may be suitable now Rob? 5ft 6.75 today and peak 5ft 7.75 i think is spot on!
dpm232323
said on 26/Jul/14
I met him last September at Grand Central Station. He was gracious and a very genuine guy. We talked for a while. I'm 5'9 flat, he was wearing high flats so he looked around 5'10.
Realist
said on 19/May/14
He is lesser than Ruffalo now so probably 169-170 now. Peak 172 seems correct. Clearly taller than then 5'7 Martin Sheen. @ANDREA[ITA] agree man totally 172-73 guys does not get dwarfed like that in front of Cohen. I think the guy who played Nadal has 5'10 on the mugshot, but is about 174. Alladin is shown to be 6'5 in the mugshot.
Dmeyer
said on 13/May/14
Péak 172 now 170
stan
said on 13/Jan/14
my brother works at the Cape Grace hotel here in cape town south africa. Ben kingsley was here filming an ad and my brother was his chauffeur at the hotel. My brother and i are the same height at about 5ft8 and my bro said he was alot shorter than him, he looked it in the ad too.
Derek
said on 17/Nov/13
Looks very short in Ender's game, he could be drifting closer to 5'7 flat.
Arch Stanton
said on 9/Oct/13
He does look around 5 ft 8 next to Liam Neeson in Schindler's List. Neeson has about 8 inches on him I think.
Silent d
said on 28/Sep/13
He got towered by sacha in the dictator but 170cm is more likely. In the house of sand and fog he was barely taller than jennifer connelly.
Arch Stanton
said on 24/Sep/13
He looks about an inch to 1.5" taller than Martin Sheen in it.
Arch Stanton
said on 24/Sep/13
I'd say this looks spot on in Gandhi. He doesn't look "really" short like 5'6" or under, but looks shortish I'd have guessed 5'7.5"-5'8", 172 looks fine.
Arch Stanton
said on 14/Dec/12
Jonathan Ross has 5-6 inches on him. This is about right.
jtm
said on 21/Aug/12
his height varies a lot.
ANDREA[ITA]
said on 20/Aug/12
Rob, he looked a dwarf next to Sacha Baron Cohen! 170 today is possible?

Editor Rob
he may have lost a little height today
jtm
said on 19/Aug/12
i agree zachary. he could act circles around overrated actors like christian bale and sean penn.
Zachary
said on 31/Jan/12
Great actor no matter the how bad the movies he's in! He still stands tall!
sam
said on 4/Sep/08
i like to think of that height as "the end of short"
sam
said on 16/May/08
I'm with you on that. again, im still adjusting to that short/average range, used to be much shorter, but even though im 21, still growing a touch, its crazy but you say you were growing a bit in early 20's right
glenn
said on 16/May/08
well to me 5-8 and maybe 5-7 is the low end of average.5-7 or more likely 5-6 is the start of short.
sam
said on 16/May/08
well put. there seems to be a jump. like anything up to 5'5 can feel pretty short yet from 5'6-5'8 can feel in that safe almost average zone...
glenn
said on 15/May/08
kinda on the low end of average.
sam
said on 15/May/08
haha true about girls! Interesting about that height, 5'8, in general. you almost don't feel that short at 5'7, so do you feel pretty much average being 5'8?
glenn
said on 14/May/08
well,usually only to girls who in general cant tell height,but thats a good sign,they usually downgrade.so thats nice of them to upgrade.lol.
sam
said on 14/May/08
oh okay, so your someone who generally appears taller than your stated height, interesting...
glenn
said on 14/May/08
thats true sam.but in not sure what you meant by the last part.most people thankfully in person think im taller than 5-8 if thats what you mean.at least not experts.lol.
sam
said on 13/May/08
gotchya, glenn. also some people who say they're 5'8 look that height yet others seem to be under-estimating when they say 5'8 (weird!!)..... ever notice that? (aka are people suprised or not really when you tell them your height)
glenn
said on 12/May/08
i sometimes have a hard time telling 5-7 to 5-9.i have to walk around the individual a bit and examine.so,5-7 doesnt always look short to me.
sam
said on 11/May/08
kinda weird that there's a guy who says he's 5'8.5 and im around 5'7 and he seems to think he's ALOT taller (well says a couple of inches). anyway some might just like to think there slightly bigger than they are. Glenn, your 5'8, how do 5'7 guys appear to you?
Gonzalo
said on 23/Oct/07
He looks taller than Glen in that pic. I always thought he was around 5`8 but who knows?
glenn
said on 16/Sep/07
then ben wears lifts.but 5-10 men can look short.thanks for backing me anonymous.
Anonymous
said on 16/Sep/07
Guys, pics arent everything, so if Glenn is saying he looked 5-10 in person then you have to acknowledge it! Its true that shoulders are not a good indicator that someone is taller. My twin brother is the same height as me plus or minus 0.2cm and yet his shoulders are higher- about the same difference as in this pic. I have a slightly longer neck and head, which makes up for the difference. When people always get us to stand up next to each other they first mention that he is taller because of the shoulders, but then they realise we are the same.
Lmeister
said on 2/Sep/07
Lifts or angles and giving taller impression. Sir Ben is shorter than Ray Winstone(5'9'' - 5'10'')you can see the height difference clearly in some pool scenes in Sexy Beast. 5'8'' is the max height i'd give him. This seems accurate.
glenn
said on 23/Aug/07
yes,but he was 5-10 in person.
leonari
said on 23/Aug/07
Glenn: Shoulders are not ALWAYS an indicator that somebody is taller. I agree: most of the time but not always. Some people have a very long neck, otheers have a huge head...
Just my 2 cents.
glenn
said on 23/Aug/07
look at his shoulders dmeyer.
dmeyer
said on 22/Aug/07
hey glenn if he looked 5'10 not in that pic thaugh looks the same as you in that pic
Wyatt
said on 5/Aug/07
Glenn looks like a young Al Capone. It's amazing.
glenn
said on 15/Jul/07
well he was 5-10.lifts i guess is a possibilty.
Melvin
said on 15/Jul/07
If it was a premiere and after party then likely good footwear. I doubt Kingsley would ever claim to be 5ft 10. I doubt he intentionally wanted to look 5ft 10. He never has.
glenn
said on 14/Jul/07
no melvin.its not that simple.it wasnt a chance encounter.it was a premiere and after party at different location.he was 5-10 the whole time walking and talking.like i said,others i was with mentioned how tall he was first.not me.so he obviously didnt just leave a 5-10 impression on only me.
Melvin
said on 14/Jul/07
You can only upgrade him to 5ft 8. He has never been any taller and his own site always said 5ft 8. Whatever happened the night Glenn met him could have been uneven floor, thick shoes, very good posture. Glenn's posture isn't as good as Kingsley's who has really good fitness and straight back. Go search photos of him next to anyone on Wireimage.
bam
said on 14/Jul/07
time for an upgrade... about 5'9.25 will do for now, but 5'10 could be closer to the truth.
Anthony
said on 13/Jul/07
He was barefooted or in sandals a lot in "Ghandi", I think. He certainly didn't look over 5'8.
Chris
said on 12/Jul/07
He wears well for a guy of 60+ too.
glenn
said on 12/Jul/07
then another lift wearer he might be.im dubious.
Viper
said on 12/Jul/07
Mr R's 5-6 estimate is very surprising. Hes never looked that short.
Melvin
said on 12/Jul/07
You don't have to swear about it. Ben Kingsley's site listed him as 5ft 8. I don't know why the site isn't working right now. Kingsley has always been a tiny bit taller than Spielberg and shorter than Patrick Stewart. He was a little shorter than Ray Winstone too. Go on Wireimage, search Ben Kingsley, on the left a pane will appear with all celebs he appears with.
Lmeister
said on 12/Jul/07
Melvin, you are right. He was shorter than Ray Winstone (5'9.5'')who has a terrible posture. 5'7.5''- 5'8'' seems right for Sir Ben...
Melvin
said on 12/Jul/07
He could have looked 5ft 10 to you but he isn't. In Sexy Beast he was always looking *up* to Ray Winstone.
Anthony
said on 11/Jul/07
I think he's a lifts guy. Go look at him with Hartnett and Willis at the "Lucky Number Slevin" premiere. He looks 5'8 max, especially if Willis really is only 5'10-5'11.
glenn
said on 11/Jul/07
both kingsley and guttenburg were 5-10.
Mr. R
said on 11/Jul/07
I still hold to my 5-6 eyewitness account.

Editor Rob
this is the thing, looks like he could close in on 5ft 9, but glenn has a guttenburg pic coming up, where he looks what you saw steve at.

I don't know, I thought this guy had impeccable posture most of the time in pictures.
Franco
said on 11/Jul/07
he looks almost as tall as glenn....actually i think he is 172-173cm like glenn.
glenn
said on 10/Jul/07
i didnt surprise me he was 5-10.his twin patrick stewart is another 5-10er looking 5-8.
Chris
said on 10/Jul/07
I don't think he's shorter than 5'8".
glenn
said on 10/Jul/07
again,he was 5-10.i have witnesses who commented on it before i mentiond it.

Editor Rob
this page was dead for 2 years. No doubt he looks taller with you
Anthony
said on 10/Jul/07
He looks exactly 5'8 with Glenn. Amazing actor.
Melvin
said on 10/Jul/07
He is 5ft 8. Always has been said to be. He must be wearing lifts or thick shoes with Glenn.
glenn
said on 10/Jul/07
are all of you nuts? he was 5-10.if he had lifts on.he is at least 5-8.
Emma
said on 2/Jun/06
He defintely looks about 5'6''-5'7'', especially standing next to 6'4'' Liam Neeson in "Schindler's List" (THE best movie ever).
Mr. R
said on 17/Mar/05
It was last year at a screening of House of Sand and Fog that I met Sir Ben. After the screening we rushed the stage, and I actually stood behind him back to back. Without a doubt, he is 5'6".
Lmeister
said on 17/Mar/05
I have to disagree with Mr R. here I think Ben still is around 5'7''. He doesn't seem to have lost any cms during the years. He does have an excellent posture as u said. I think that his relatively small frame makes him appear smaller than he really is.