Camilla Belle's Height
5ft 7 ½ (171.5 cm)
American actress best known for roles in movies like Push, The Lost World: Jurassic Park, When a Stranger Calls, 10,000 BC and The Quiet.

Photo by s_bukley/BigStock.com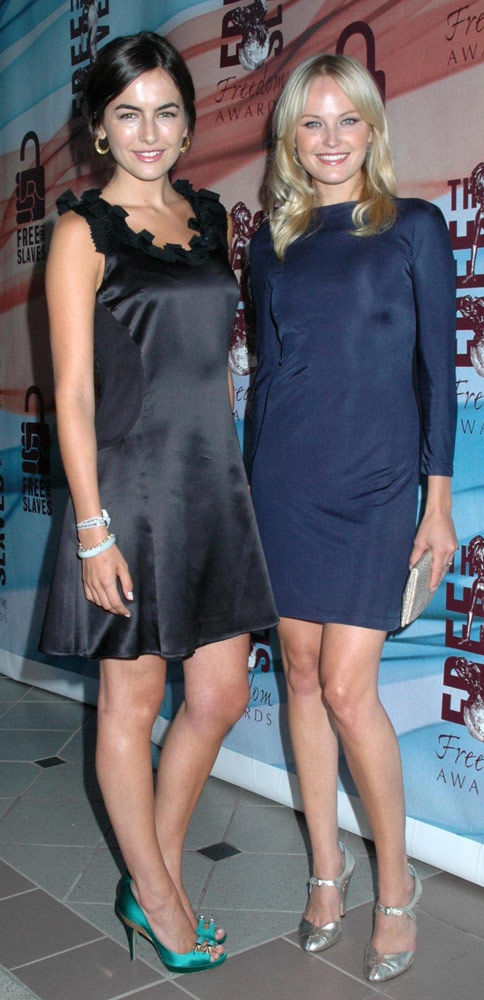 Camilla and
Malin Akerman
and Camilla
Photo by s_bukley/BigStock.com
You May Be Interested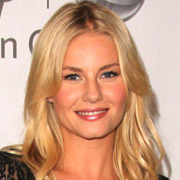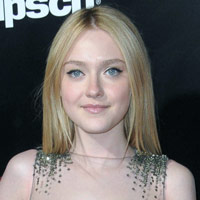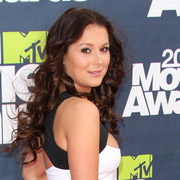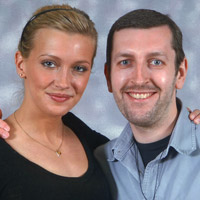 Add a Comment
52 comments
Average Guess (24 Votes)
5ft 7.45in (171.3cm)
Mincer
said on 4/Apr/21
Rob, who would you say was taller Camilla or Malin Akerman?

Editor Rob
Camille I think has proportions which can make her seem taller than Malin, though it may be close...
Nik
said on 29/Jun/20
She's very close to me in height!
Jam Cherry
said on 28/Jun/20
Extremely pretty woman I will go with 171.5 cm she looks over 5'7" but not 5'8"
Cal77
said on 1/May/17
Looked almost same as Joe Jonas
Jay
said on 28/Mar/16
Camilla is not 5'6 Ax, that's way too low. Rob has it right. I've seen pics of her with katharine Mcphee, and they are around the same height.
Ax
said on 20/Nov/15
Google her pics with 5'6" Lauren Bush. Camilla is 5'6.
Jack
said on 10/Oct/14
Accurate listing. In the pic posted below, she seems almost as tall as Leelee but Camilla has a much bigger heel and Leelee is slouching.
Jay
said on 27/Jul/14
She's seems 5'8 to me.
divincodino92
said on 29/Mar/14
Could be 168-169, Rob?

Editor Rob
she's never struck me as being as short as that zone
Pedro
said on 4/Jun/13
Here she is next to 5'10.25" tall Leelee Sobieski:
Click Here
Ras
said on 7/Apr/13
If this girl is 5'7.5 Chris Evans is 5'10.5 TOPS, Allison Janney doesn't look over 2.5 inches taller either, probably 5'9.5 if Camilla is 5'7.5.
®
said on 7/Sep/11
Rob, joe jonas is taller than her and he's like 5'7ish himsely.Maybe a downgrade of 1 cms.I think shes 171& joe 172.
5'8.7678
said on 24/Aug/11
Rob, if she's 172cm, how tall is Hailee Steinfeld??
Click Here
Hailee does look exactly the 5'7 she claims next to anyone she poses, maybe Camilla has slight platform advantage??

Editor Rob
I would said 5ft 6 range in that photo, she's 14 so could still grow awee bit more.
M.P.
said on 31/Jan/11
Really? That's it? I expected at least 5'10" without heels on. In "Push," she's taller than all the other men. She's looks enormous in that movie. I guess it depends on who she's next to because she looks small in some of the pictures linked below.
Jess
said on 14/Dec/10
oops, typo. 172cm is just under 5'8. Which seems right for Camilla. She is definitely a tall girl!
fef
said on 24/Apr/09
she's about the same height as joe jonas, a little shorter. both are in the 5'8" range.
hey.
said on 18/Apr/09
NewGirl, in those photos, Maria is wearing heels. Thus, she is going to absolutley tower over Belle. However, Pattinson is not wearing heels (he's just wearing tennis shoes), so the pictures are going to look different. I'd say Belle is a strong 5'8" and Pattinson and Sharapova are both around 6'2".
marin
said on 15/Apr/09
She if Freaking 5"8 in a video i saw she said it herself so look it up and get it right!
NewGirl
said on 20/Mar/09
i googled photos of camilla with robert pattinson ( 6' 1'') and maria sharapova (6' 2''). She looks a lot shorter than sharapova (many photos from events or paps) and not that shorter than pattinson. I don't think she's even 5' 7'' or pattinson 6' 1''. What do you think Rob? Maybe Sharapova is more than 6' 2''?
Anonymous
said on 9/Mar/09
Standing next to Pattinson at the pre-oscar party she was wearing 5.5" louboutins inc. 1" platform and she was still an inch shorter than him. I'd say around 5'7-5'7.25 but no more.
MK
said on 7/Mar/09
she is tall! Robert Pattinson is like 6'1 and i saw pics of them together, and she doesnt look short next to him - she was without high heels. And when they meet in Events/Awards, and she is wearing the high heels, she is almost taller than him. so she is like 5'8.
anonymous
said on 23/Feb/09
She cannot be 5 foot 8! In this picture with Joe Jonas, she's wayyy shorter than him in normal shoes for both of them. if you even subtract an inch from the dude's height since his shoes seem like bball shoes, that would make him 5 foot 8, and even then, he almost towers her, so I'd say she's 5 foot 5, maybe 5 foot 6 max.
Click Here
ragamuffin
said on 9/Feb/09
i think she's 5'7 at most. in that pic of her with 6'1 steven strait, she just tops his eyebrows, and she's already wearing 3 in heels. if she's 5'8 with 3 in heels, she should be 5'11, and should reach the middle of his forehead. (even if he's probably 6'2 there)
Donna
said on 4/Feb/09
no in pictures with robert pattinson and camilla its exactly the same comparison to me and my bf. I'm 5'8 and hes 6'1. So ya I think shes 5'8
Jade
said on 6/Jan/09
Yeah she's 5 8'....she said it herself.
September
said on 17/Dec/08
After looking at Nicola's pic I'd definetely agree that she needs a downgrade. The woman is in 3.5" heals (adding 3" to her height, supposedly making her 5'10.75") next to a 6'1" guy, but just barely clears his eyebrows. 5'6" suits her better.
eri
said on 2/Dec/08
she's not 5'8, next to robert pattinson who is 6'1 she looks short shes wearing flat boots her forehead tops his mouth she must be be 5'5
Nicola
said on 21/Nov/08
When standing next Steven Strait (6 ft 1 in (185 cm)), she looks a lot lower despite carrying heels, so she is just 5 ft 7.25 in (171 cm)
Click Here
hey
said on 6/Nov/08
you know people exagerrate their height all time in hollywood. there's no way she's 5'7. she's tiny! maybe around 5'1-5'3
poolie
said on 3/Nov/08
in an Elle magazine interview entitled "Belle du jour" (or something like that), she was described as 5'8" tall.
Anna
said on 15/Oct/08
I saw her in Rip girls and remember thinking that she was soooooo small.She was 12-13 when that movie was made and looked no taller than maybe 5'1.There is NO way she grew to 5'7.75.
Dracco
said on 21/Sep/08
Hey Guys! Camilla's Real height is 5ft. 7in. Her biography sez' 1.73m and others said 172cm. To get her exact height, USE THE CONVERSION TABLE GUYS AND USE YOUR HEAD!
1. Convert 1.73m to feet so it's 5.7ft same as 5'7".
2. Convert 173cm to feet so it's 5.7ft same as 5'7".
Holly
said on 16/Sep/08
People like to shorten everyone's height on this site. Guess it's to make themselves feel better? Look at all the pictures of her with that Steven Strait dude, whose 6'2. She's an inch shorter, in what looks to be 3" inch heels.
You're so right!
Nelson
said on 11/Jul/08
Actually i've met her and she was wearing flats. i'm 5'7 and she was about an inch taller than i was. her true height is 5'8.
diana
said on 20/May/08
i think she is this height maybe even 5'7 but not shorter i dont think
looking at this picture with maria sharapova
Click Here
she looks roughly half a foot shorter
unfortunately maria slouches a lot in full figure photos of the two of them so its kinda hard to check on heel size
nybiggs
said on 19/May/08
People like to shorten everyone's height on this site. Guess it's to make themselves feel better? Look at all the pictures of her with that Steven Strait dude, whose 6'2. She's an inch shorter, in what looks to be 3" inch heels.
prs
said on 17/Feb/08
I'd say 5'5'' maybe 5'6'' but no more than that!
myspace celebrity
said on 9/Oct/07
5'7.75 or 5'8 can be right; if katie cassidy is 5'7 indeed then camilla is deffinetly one of these heights
Hollie
said on 27/Sep/07
Nah, I think that at the most, Camilla Belle's height is 5'6". She wears heels all the time, which people may perceive her as being taller than she really is.
Ardy
said on 23/Sep/07
Maria Sharapova is huge man, like 6'2.. I think Bellez 5'7 thats pretty tall
Kaybelle
said on 16/Sep/07
Yeah but in The Quiet Elisha was in heels most of the time anyway.
Mike
said on 31/Aug/07
well if you look at her pic with maria sharapova (
Click Here
) in the "photo" section - pics 121 - 135 - she looks pretty tiny
lolaluv
said on 27/Jun/07
I think she is that tall if not 5'8" flat. Ive met her at an industry event and she stood head and shoulders above the crowd. Im 5'9" and in heels we were almost the same height. I hope this helps.
Likely
said on 31/Mar/07
I think she really is a solid 5'7", if not taller. She's is much taller than Cutherbert in the Quiet and she's always wearing sneakers in the movie. I think its tougher to accept when she's been on t.v as a child actress.
Elizabeth
said on 23/Jan/07
Certainly doesn't look anything less than the listed height next to Allison Janney. Seems so weird, like most people here I was expecting her to be petite or at an average height!
Click Here
pete smith
said on 2/Jan/07
I must admit I was suprised by this but i'm sure not many people had Katie Holmes pegged at 5'9" when watching Dawson's Creek or Go or Wonder Boys etc. She always looked relatively small.
Surprising Result.
said on 23/Dec/06
5'7.5''? Like a lot of people here I am surprised by that figure. She always comes off as short in her movies. Average at most. Quite honestly, I think she's more 5'5'' then 5'7.5''. Anyways, how tall is Elisha Cuthbert? Camilla looks about 3 inches taller then her.
RentGirl
said on 3/Nov/06
In the movie The Quiet she's about 2 to 3 inches taller than Elisha.
Click Here
Click Here
me
said on 18/May/06
impossible.she has to be like 5'4/5'5.does she really look taller than paris hilton or jessica biel,jessica alba?she looks like lindsay lohan's height.does she honestly look taller than keira knightly.i seriously doubt it.this would make her ciara's height ,which i know,camilla cannot be.5'5 tops!
Serene
said on 16/Apr/06
Hm.. there is a scence where she is running.. she looks tall there.. but the other part in 'when a stranger calls' makes her look shorter..
weird..can't be 5'7.5"
big pimpin
said on 6/Mar/06
i'm not sure she's 5'7" when i saw when a stranger calls i was guessing her height and she didn't seem so tall. she looks around 5'1"-5'5", iono it's kinda hard when ur guessing through a movie.
Serene
said on 23/Jan/06
Ah.. really? Elisha is just 5'2".. Camilla would taller if they stand together..I think 5'4.5" is okay for Camilla