Kyle Chandler's Height
6ft ½ in (184.2 cm)
American actor best known for roles in TV series Early Edition, Bloodline and Friday Night Lights. In film he can be seen in Super 8, The Wolf of Wall Street and Zero Dark Thirty.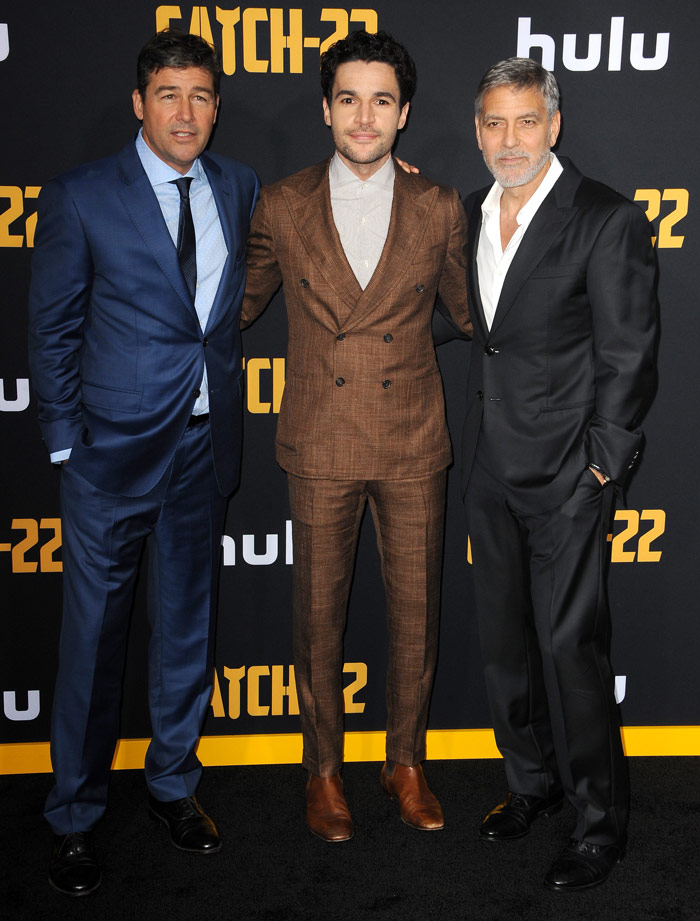 You May Be Interested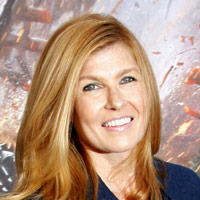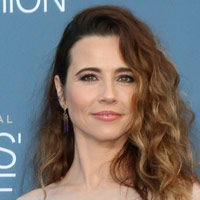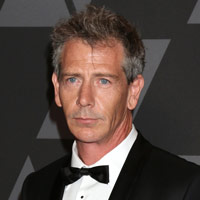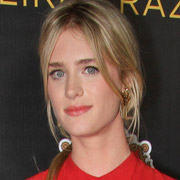 Add a Comment
33 comments
Average Guess (17 Votes)
6ft 0.03in (183cm)
Thomasville
said on 5/Jul/19
Doesn't really look over 5'11.5".
Josh Jeffords
said on 18/Jun/19
Good 6 fter bit over in his earlier days.
Maybe still solid 6 ft as of godzilla.
Decent actor charismatic.
Farlig
said on 14/May/19
Looks shorter than Kimmel in this photo
Click Here
Rampage(-_-_-)Clover
said on 12/Feb/19
He's definitely lover 6ft but doesn't quite hit the 6ft1 mark...although at times he can look it, like Friday Night Lights and Early Edition. But on Bloodlines he's a bit heavier and makes him looks closer to 6ft.
Maybe, 6ft0⅝ Rob?

Editor Rob
In recent stuff, he at times is struggling to look over 6ft...but, maybe his lackadaisical posture doesn't help.
CDS
said on 21/Oct/18
Just seen, "first man", and 6'0.25" Ryan gosling (in the lifts anyways) looked about an inch taller than Kyle the entire film. I think its about time for a downgrade finally, at least to 6 ft.
CDS
said on 6/Oct/18
Just seen, game night, and the height difference I'm seeing between Chandler and costar, Jason Bateman, is about the same difference between Jason and Patrick Wilson, in the film, the switch. Wilson is listed here as 5'11.25", so I really think Chandler needs downgraded...
CDS
said on 8/Aug/18
Just seen , the spectacular now, and should be noted 6'0.25" miles teller edged out Kyle by about an inch, I was surprised. I'd honestly Chandler more at 5'11.5" to 5'11.75" range, barefoot, end of day. I think miles listing is good. Didn't Kyle and 5'11.25" Leo look pretty close in "wolf of wall street"?
aknawkneemoose
said on 19/May/18
@blazer i watched this movie yesterday and at the end credits jason bateman is listed as 6'0 for some reason
blazer
said on 5/May/18
I just watched "game night" and standing with Jason Bateman he didn't look more than an inch taller..some scenes almost even. I think he's more a 5'11.
viper
said on 3/Mar/18
He never looked any taller than 6-0 comparing him to the other actors in Friday night lights
Tall Sam
said on 26/Feb/18
My wife was watching a Grey's Anatomy episode where he's next to Jeffrey Dean Morgan and he could look close to the same height in one shot and then nearly an inch shorter in the next, made him look more like just a strong six footer.
Ajay
said on 25/Feb/18
Rob, he does look over 1 inch taller than Dicaprio in Wolf of Wall Street.
Click Here
How could he be only 6 feet?
James
said on 27/Jul/17
He seemed shorter than Miles Teller. Maybe Miles Teller is 6ft1 idk. They both appeared in the spectacular now.
Andrea
said on 22/Mar/17
Okay, I do understand what you're trying to say which is basically that people and actors in fact can appear taller/shorter than they are, based on camera position... But how do you know that Kyle would be AT LEAST 3 inches taller than Robert, not knowing how much advantage Roberto actually has (because he must have some advantage there, right?) ?
I don't know that Cory guy but, if he's near 6' in person, that would make Kyle pretty near that mark too! From the few pictures I've seen of them, they don't look much different and I certainly wouldn't say that Kyle looks shorter than him!!!
I said it, somewhere AROUND 6' is my guess for Kyle, give or take half an inch
Editor Rob: 6ft or 6ft 0.5, that's most likely the safest range. 5ft 11.5 I think is just too low, 6ft 1 too high...
Andrea
said on 21/Mar/17
I'm not sure I would have said "at least 3 inches between them"...
Click Here
In this scene, when they're talking in front of each other, I see more 2 inches but maybe Robert is a bit closer to the camera? Actually, in this photo of yours with Big Josh, the difference can look a bit more, visually:
Click Here
Editor Rob:
sometimes in film or photos, differences can at times seem less or more.
As we know, there's a few factors which effect photos, including lens position...if you put a tablet between two people and the lens is on the far left of the tablet, you might favour the left side, especially since the lens is 4 inches away from the centre of the tablet 😉
Most people aren't aware or care about such things, but it can be the reason for looking taller (i.e. Jon Bernthal)
Speaking of camera position, I forgot about this, but it's worth revisiting:
Look at Camera Flash in these 2 Big G photos
.
The camera has a flash about half an inch from the lens, so you can see both flashes in those photos.
When I took that photo of Jenny and Big G, the lens was right between the two subjects. That's how a 1.85 inch difference can look...well technically it is 2 inches because Big G was busting a gut and myself/Jenny weren't. I view him more as a 5ft 6 3/8ths guy.
Jenny wasn't aware or cared about stuff like positioning and I never bothered saying 'you are on G's side'. The poor fella already was in a deep state of shock after he discovered 5ft 8 was a galaxy away!
for the height challenge I did offer Jenny some tips on positioning, although that is a problem with photoshoot photographers - we can't always control their position...
In any case, in the photo Jenny took, the lens is about 3 inches more towards Glenn's side and 4 inches lower than in the one I took, so the camera iss certainly not favouring me 😺
Andrea
said on 20/Mar/17
Well, 6'1 is definitely too much...
Again, look at him with another guy you've met, Robert Picardo:
Click Here
5'9 (MAX) vs 6'0.5?
Editor Rob: with Robert, I wouldn't have gone under six foot for him...I mean in person Picardo I think is about 5ft 9.
Andrea
said on 19/Mar/17
Rob, in this interview there's a 6'1 mention but of course it doesn't seem like a direct claim...
Click Here
And he says: "I was a short, fat kid the first year and got the hell beat out of me. And the second year I was tall and skinny."
It is possible he'd claim 6'1, though...
Here's a picture with Lawrence from that episode of FNL I was talking about:
Click Here
He actually looks a bit taller there than what I thought he looked when I watched the ep... Again, unknown footwear, outside scene but I'd say he looks over 5'11 and maybe nearer 6' there...
Another clip with Michael Strahan:
Click Here
It's hard to say the "exact difference" from that clip but Michael seems a good amount taller than him, over 4 inches (even if he probably has some camera advantage over him)...
There are some pictures out there with Matt Damon too and he doesn't look that much taller than him...
Plus, I think he looks a bit shorter than that Jason Clarke guy, in photos... I don't know him that much but he can look more 6' than 6'1 with Tom Hardy.
In conclusion, I'm still not that sure on him... But I do think he'd measure comfortably over 5'11, if standing tall for a measurement! I'd say min 5'11.5 max 6'0.5
It would be interesting to see him with other people you've met or even more interesting if you could take a picture with him, someday... But it seems quite unlikely!
Btw, did you take a look at those actors from FNL that I requested a week or so ago?
Editor Rob: Clarke does look taller...you can make a case for about 6ft for Kyle, 10 years ago he was called a "solid 6-foot-1" in one article.
Andrea
said on 11/Mar/17
You should probably mention his "Coach Taylor" role in FNL, which is probably his most famous role, Rob!
That being said, I have seen him in Bloodline and recently in FNL (just finished all the show) and I'm still not sure on him... On his own, based on "proportions", he does look a tall guy! On the shows, a bit above average, tallish...
He had a couple of scenes with Lawrence Gilliard (with UNKNOWN footwear) on Friday Night Lights and I think he looked around a couple inches taller than him (well, no less than that but certainly not as much as 3 or over) but he doesn't look a guy who stands at his tallest at times so maybe he could look more 5'11-6' but measure somewhere in 6' range, if standing tall for a measurement? I'd like to know what he claims but I haven't found any mention about his height yet... He also had a few scenes with Aldis Hodge "on the field" but it's really hard to say how tall he looked with him!!!
Look at him with JJ Abrams (and I think you mentioned at some point that someone you know met him and guessed him right around his 5'7 listing):
Click Here
Click Here
Or with Michael Strahan:
Click Here
I think he definitely can look max 5'11.5 at times... Whether he can stretch to a decent 6' or not is the question! He's a tricky guy
Editor Rob: at times he can seem no more than 6ft, but his posture isn't the best...when standing tall i feel he'll still clear 6ft.
Rent
said on 7/Jan/17
Looks noticeably taller than Di Caprio, and very close to towered Casey Affleck (near 4 inches between them in Manchester by the sea), 6'0.5" seems right, he's obviously a tall guy.
Rampage(-_-_-)Clover
said on 9/Sep/16
Rob, could you add Bloodlines to that list?
I think his role in that is slowly beginning to eclipse Friday Night Lights and definitely Early Edition
Miguel
said on 4/Mar/16
I met him once while he filmed "Early Edition" episode. I'm 5'9", and he was about 3 inches taller than me. 6 feet for sure.
Penguinboy25
said on 30/Mar/15
Idk looks noticeably shorter than Damian Lewis in band of brothers. 5'11.75 here?
Dmeyer
said on 14/Dec/14
Looks taller than leo
SAK
said on 24/Jan/13
Initially thought he was 6f1/185. But 6f0.5/184 is acceptable and closer to the truth.
Greg
said on 18/Jan/13
leo, what are you smoking. Thats no more than 2-3 inches max difference.
leo
said on 21/Dec/11
lazlo, what are you smoking? There is AT LEAST 5 inches between them.
Victor
said on 26/Sep/11
In that photo with JJ Abrams he is head is kneeling forward a lot, look at their shoulders, there is at least 5 inches or more between them.
prettyfeet
said on 13/Jul/11
I met him in NYC last month - he's definately at least 6ft
SAK
said on 6/Jul/11
A legit 6ft0er
Lazlo
said on 20/Jun/11
Nope. He's exactly 5'9. Time for a serious downgrade. Here he is standing across from 5'7 J. J. Abrams.
Click Here
Viper
said on 5/Feb/11
6-0 is what I would have pegged him at seeing him on Friday Night Lights
Anonymous
said on 2/Jul/07
I used to see this guy listed as 6'2". So, I guess the Hollywood "adding two inches" rule is still in effect.