Robert Altman's Height
6ft 0 (182.9 cm)
American film director, best remembered for directing movies such as Gosford Park, The Player, Popeye, M.A.S.H, McCabe & Mrs. Miller, The Long Goodbye, Thieves Like Us, Nashville, 3 Women and Short Cuts.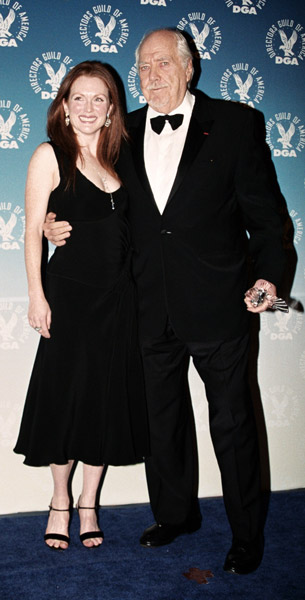 Robert with
Julianne Moore
Photos by PR Photos
You May Be Interested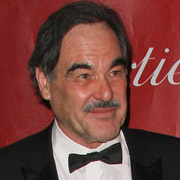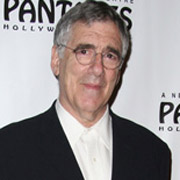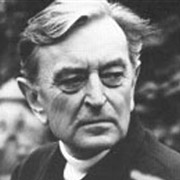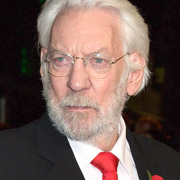 Add a Comment
22 comments
Average Guess (5 Votes)
5ft 11.8in (182.4cm)
Sandy Cowell
said on 20/Feb/19
Robert would have turned 96 today, bless him. It doesn't seem possible that just over 12 years have elapsed since he was with us.
I never knew he was 6ft tall - until today. I have many films of his, but I think it would be an imposition to ask actors and directors to stand up for measuring purposes when they are being interviewed for the 'extras' that can be so interesting when you've just watched a film!
RIP Robert Altman xxx
Sam
said on 19/May/16
Rob, could you please add McCabe & Mrs. Miller, The Long Goodbye, Thieves Like Us, Nashville and 3 Women to his credits?
Ian C
said on 7/Dec/14
The Stanley Kubrick page is hopelessly messed up as far as discussions of height go, because nobody cares how tall Kubrick was. They just want to discuss his movies. So, continuing in that tradition, let me be the first to similarly undermine the Robert Altman page, by refusing to even care how tall Altman was.
Altman's movies were unusual in that they had no plots. They were just about characters. That's why M.A.S.H. is just a great movie-the whole thing is about how the people in the MASH unit work together. And the characters are so realistic. Hawkeye and Trapper are clearly brilliant men, but rather nasty guys, who deliberately drive Frank Burns mad, and conspire to reveal Margaret Houlihan naked in the shower in order to settle a silly and rather cruel bet. The T.V. show, which I always found unwatchable, makes Hawkeye and Trapper just nice guys who like to have a little rowdy fun. This completely trashes the integrity of Altman's movie.
sam
said on 14/Nov/08
glenn, isn't that a little bit of a broad claim? I mean maybe he was just in a bad mood or something...
TJ
said on 5/Dec/06
According to the Michael J Fox autobiography, Alan Alda has a strange policy of not giving authographs - not for inherently mean reasons, but he doesn't like the practice. No wonder you don't like him Glenn ;-)
Glenn
said on 4/Dec/06
Thanks George.good to know Im not the only one that didnt like it.yeah,Alda can come across like that in person,as in Crimes, D.Ray.
George H
said on 4/Dec/06
Glenn: nope, Altman made the theater version, the movie. Then it was adapted by someone else into a TV series. Here's a piece about what he thought of the series:
"MASH" was Altman's first big success after years of directing television, commercials, industrial films and generally unremarkable feature films. The film starring Donald Sutherland and Elliott Gould was set during the Korean War but was Altman's thinly veiled attack on U.S. involvement in Vietnam.
"That was my intention entirely. If you look at that film, there's no mention of what war it is," Altman said in an Associated Press interview in 2001, adding that the studio made him put a disclaimer at the beginning to identify the setting as Korea.
"Our mandate was bad taste. If anybody had a joke in the worst taste, it had a better chance of getting into the film, because nothing was in worse taste than that war itself," Altman said.
The film spawned the long-running TV sitcom starring Alan Alda, a show Altman would refer to with distaste as "that series." Unlike the social message of the film, the series was prompted by greed, Altman said.
Glenn
said on 4/Dec/06
There was 2 versions?.completely different? or edited different? I think I saw something.liked it better than the series.
George H
said on 4/Dec/06
Altman HATED the TV-version of his movie.
Glenn
said on 3/Dec/06
Well,20 years ago,I probably didnt understand the humor.but I think I watched a bit 4 years ago,and thought it was ok.but had no interest in it.quickly changed channel.I never watch TV actually.
Anonymous
said on 2/Dec/06
Glenn - I love the first year, cause it is more faithful to the show. and, it's just stupid. Like the next few years until Trapper and Henry leave, then it went downhill real fast and stayed on way to long. and, you basically want to punch Alan Alda in the face.
Glenn
said on 1/Dec/06
Not to be argumentive or rain on fans parade,I always hated M.A.S.H.,and not a soul I knew liked it.in fact,tons of people I knew hated it.the #1 hated show I knew of.I know it was also #1 in popularity across the country,which I never understood.weird but true.his body of work was a different story.
sf
said on 1/Dec/06
MASH - great movie. And, great show for a few years until it became MAASH - Mostly Alan Alda SHow...
Anthony
said on 30/Nov/06
D. Ray, "M.A.S.H." is on my Chirstmas list. I really want to see it. I need to check out "The Player", as well.
Glenn
said on 29/Nov/06
He was a great guy.
D. Ray Morton
said on 23/Nov/06
Glenn - heartening to know he was, in fact, a gentleman (never had the pleasure of meeting him myself).
J. - Nice one. The Player is definitely a film that inspires. Kubrick and Altman are two of my all-time favorites, as well.
Anthony - check out The Player, The Long Goodbye, Short Cuts, MASH, Nashville, and Gosford Park...for starters.
Glenn
said on 23/Nov/06
My friend got a photo with him just 3 weeks ago.my last I think was 6 months ago.saw him 2 months ago.
Anthony
said on 22/Nov/06
Yet to see one of his films, but still, a great talent has left us. R.I.P. : (
J.
said on 22/Nov/06
Just the other day, I was actually admiring how Altman was still alive and kicking after all of these decades and then I read the sad news yesterday. It's a shame because he honestly was my favorite film director, next to Stanley Kubrick. I wrote my first screenplay after watching The Player. It's defintely a loss but he has a legendary collection of work to perserve his memory.
Glenn
said on 22/Nov/06
Geez.I saw this guy many times in the last 18 months.recently too.had no clue.God Bless.you were a true gentleman and talent.
D. Ray Morton
said on 22/Nov/06
A sad day indeed. R.I.P. Mr. Altman.
Brad
said on 18/Nov/06
His work on "Combat!" was amazing.