Will Arnett's Height
6ft 2 ½ (189.2 cm)
Canadian actor best known for playing George Oscar Bluth II on TV series Arrested Development and Devon Banks in 30 Rock. On his resume, he listed himself
"Height: 6'3"
and
"Weight: 185 lbs."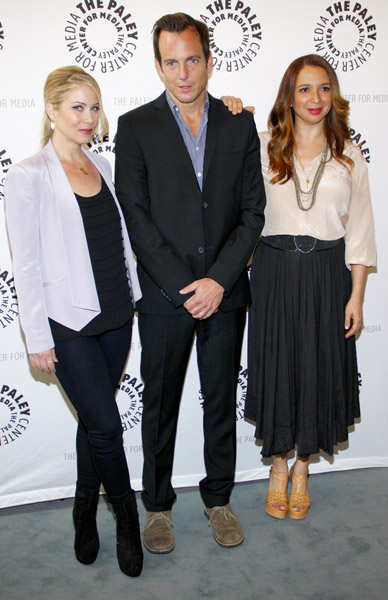 Christina Applegate
, Will and
Maya Rudolph
Photos by PR Photos
You May Be Interested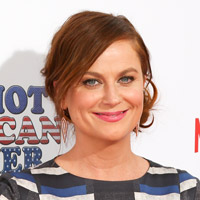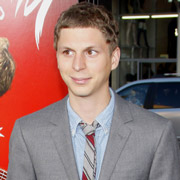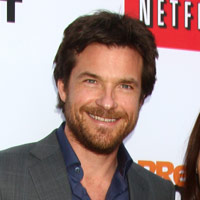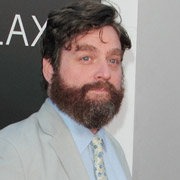 Add a Comment
113 comments
Average Guess (29 Votes)
6ft 2.56in (189.4cm)
Tall Sam
said on 18/Nov/20
Can look a little shorter at times, down to 6'2", but I think often enough pulls off 6'2.5". Will looks to be of the same height as his friend Dax Shepard.
Willes190
said on 23/Sep/20
6ft2.25, or even 6ft2 would fit Arnett better than the current listing IMO. He's not a solid 189cm like for example a young Jon Voight.
Chris Junior Hernandez 1990
said on 22/Jun/20
@Celebheights 6'1.5"
Vince is closer to camera angle. Arnett is a little further behind. There isn't more than 2" between them.
Miss Sandy Cowell
said on 4/May/20
🎈🎁🎉🎂 Happy 5️⃣0️⃣th Birthday 🎂🎉🎁🎈
A Very Happy Half-Century Birthday to Will Arnett! Have a great time Will, memorable for all the right reasons. 😆
6ft2.5 😁👍
🎈🎁🎉🎂🎈🎁🎉🎂5️⃣0️⃣🎈🎁🎉🎂🎈🎁🎉🎂
Celebheights 6'1.5"
said on 6/Apr/20
With Vince Vaughn:
Click Here
He looks no taller than 6'2" by him.
Chris Junior Hernandez 1990
said on 20/Oct/19
I estimate Arnett to be 6'2 1/2 a low and Dax is 6'2 1/4 low. I have met Ryan Reynolds from some distance away look to be solid 6'2 1/2 not below. I doubt Arnett to be taller than him. They're both 189cm guy. Sometime Arnett didn't look over 3.75" taller than 5'10 1/2 low Jason Bateman, but i can see Arnett have standing loose with Bateman and the max it look 4" between them so 189cm a low although sometimes i still feel 6'2 5/8 low is possible but doubt it myself i could be wrong since most listing were listed 1/4 too high. Someone like Tom Welling might drop as low as Dax and Adam Driver about 6'2 1/4 but i haven't see Arnett look this low yet.
berta
said on 19/Jun/19
he is very close to 190 cm and dax Shepard 189. 0.5 cm differens and dax har worse posture and that makes him look 1+ cm taller
Junior Hernandez 1990
said on 24/Feb/19
If i was wrong Spurlock could be at least 6'1 3/4 as i remember he looks it in Super Size Me. Also Arnett could be a strong candidate to be the first 6'2 5/8 (189.5) listed guy in this site same like Geoff Stults and Ryan Reynolds.
Junior Hernandez 1990
said on 17/Jan/19
Click Here
=_ 6'2 claim Morgan Spurlock look to be full inch lower than Anett. Arnett can't be 6'3 so Spurlock is probably 6'1 1/2.
PAN BERRY
said on 9/Jan/19
Nice tall guy, gonna give him 188.5 cm
Ian555
said on 12/Dec/18
Rob he doesn't really strike me as 6' 2.5" guy. Do you have any photos of him standing really tall?
Junior Hernandez 1990
said on 25/May/18
Arnett is 6'2 5/8 just like Ryan Reynolds. They both look about 4" taller than 5'10 3/4 Jason Bateman.
berta
said on 10/Apr/18
189,5 range
Rampage(-_-_-)Clover
said on 2/Apr/18
Rob, how likely is 190cm?
I actually thought originally he edged out Dax

Editor Rob
You can make a case at times he looks almost 190cm range.
rahul
said on 2/Feb/18
he looks taller than conan o'brine in the comic con episode. so maybe he is 6'5
heightchecker34
said on 8/Jan/18
Arnett does look a strong 6'2. I think 189-190 cm is the perfect range for him. He looked taller than 6'2 Dax Shepard in their pictures together. And he barely edges out 6'2 Andy Roddick when they were on the tennis court. I think 6'2.5 is the height, you just start to stick out more, even if you are surrounded by 5'10-6'0 guys.
Junior
said on 7/Nov/17
Maybe Arnett really can be 6'2.75" he looked next to 6'1.75" Chris Pratt.
Click Here
:
Junior
said on 24/Aug/17
Will is 190cm maybe lowest 189.5cm.
Mark(5'9.5
said on 7/Aug/17
He's taller than Affleck
Amy
said on 23/Jun/17
Rob could he edge out a guy like a young Ben Affleck?
Editor Rob: I think Will can look over 6ft 2 flat, I do think he might measure taller than ben..
berta
said on 13/May/17
yeah im with you on that i dont think will is shorter than dax. i can believe dax is 189,0 cm tall and will 189,5. but dax have bad posture so he can maybe be up to 189,5 him too. but i have a hard time seing him as 190 cm
S.J.H
said on 31/Mar/17
Hoestly till now i still figure arnett to be fraction taller than dax sheaprd
shiva 181 cms
said on 16/Feb/17
He looks very similar to Patrick Wilson
S.J.H
said on 18/Jan/17
Arnett could look 6'3 close to with 6'3.5 Big Peter with slightly less footwear
Click Here
S.J.H
said on 11/Jan/17
Maybe will arnett is a guy who can hold a strong fraction over 189cm that is why he doesn't look visible shorter than dax shepard who can be 6'2.75 when standing close to 6'1 peter krause
phil
said on 21/Oct/16
i dont know why you guys are saying he look at least 6'2.5 , to me, he doesnt look above 6'2, just looking at the picture on top he look about 6'1.5
izzy
said on 15/Oct/16
he can look 190-191cm, really tall guy
S.J.H
said on 13/Oct/16
Seriously arnett could look 6'3 sometimes especially next to dax shepard or a recent will ferrell. He maybe the one who is 6'2.75 and dax 6'2.5 same as ferrell.
Gregg Richards
said on 4/Aug/16
I doubt he is anything over 6ft.All these actors claim to be way taller than they are it's a real joke how these actors are in hollywood.Welcome to the lift shoe capital where everyone is lying about how tall they are.
S.J.H
said on 18/Jul/16
He did edge out dax shepard by a fraction to 1cm. Dax is 6'2.25-6'2.0 and arnett strong 6'2.5
Rampage(-_-_-)Clover
said on 13/Jul/16
I thought he edged out Dax Shepard
Canson
said on 11/Jul/16
He looks legit 6'2
MrTBlack
said on 2/Jul/16
He's def nothing under 6'2" but I don't think he's more than 6'2.5" and most likely 6'2" flat.
S.J.H
said on 13/May/16
Idk and Andrea,
Camera angle and shoe advantage put routh taller. They're close in height or same as rob listed 6'2.5
Idk
said on 29/Jan/16
189 looks about right. He is shorter than routh but routh is taller than his current listing I think
Dan
said on 18/Dec/15
Episode 7 of season 4 of arrested development has him barefoot and in shorts infront of everyone. The guy is tall as hell. Definitely 6-2.
Chico
said on 28/Sep/15
I saw him shopping with his kids and was surprised how tall he is. I am 185 and was wearing running shoes and he was quite taller than me. 189 seems right.
Jakob
said on 6/Mar/15
I was thinking more 187cm.
MrTBlack
said on 16/May/14
I would say he's 6'2" solid. His skinny frame can make him appear taller though.
Lorne
said on 10/Apr/14
Definently not ruling out 6ft2.25, but I think he clears the 6'2 mark.
Andrea
said on 9/Apr/14
He did look a bit shorter than Brandon Routh, maybe 6'2 is closer...
berta
said on 13/Feb/14
not a chance he is 2 cm smaller than dax shepard i thought they were the same height ore arnett slighty taller. Both him and Dax are probably 190
Rampage(-_-_-)Clover
said on 15/Jan/14
Ok, if Dax Shepard is 6ft3, this guy is 6ft3
YellowDog
said on 14/Jan/14
On 30 Rock he never looks 189cm. If Alec Baldwin is 182 or 3, a bit over 6'1".
Sam
said on 13/Dec/13
Smoove was listed at 6'4" originally on a certain website...which he for sure is not the case. He has a few inches over Larry David, 6'2" might be accurate.
Fern194cm-192cm
said on 2/Mar/13
Kevin, Arnett is a legit 6,2.5. At the lowest, 6,2.25
kevin
said on 10/Aug/12
since bateman is now at 180cm pretty accurate arnett has to be a bit less than 189cm. 188cm or strong 187cm.
steven
said on 19/Jan/12
arnett is 6'0.5 , not over it.
Silent d
said on 6/Jan/12
I thought he was 6 foot 1. On letterman he was slightly shorter. Maybe it was the camera angle. He does look tall. Croaky voice. 188cm is about right. This proves that letterman is 187cm.
kevin
said on 25/Nov/11
188cm max. didnt look over next to bateman nor baldwin
LAN Jiao
said on 17/Oct/11
arnett is 186cm max.
shepard 185cm
chris
said on 14/Oct/11
So I just saw Will Arnett on Conan the other day and he was actually a little shorter than Andy Richter when he shook Andy's hand. I've seen Andy listed as 6'2" other places so if that's true I can't see Will being any taller than like 6'1.5"
Rampage(-_-_-)Clover
said on 22/Aug/11
Arnett 188cm
Shephard 187cm
Hansen
said on 14/Aug/11
i think Dax Shephard look much close 6ft1 also arnett as well. arnett tend apear slightly edge on dax. so 186cm for arnett.
Rampage(-_-_-)Clover
said on 17/Jul/11
188cm flat. 6ft2.5(189cm) is overdoing it.
But, 6ft1 is too low.
John
said on 27/Jun/11
I don't buy 6'2.5 for this guy, more like 6'1.
Rampage(-_-_-)Clover
said on 26/Jun/11
There's only 1cm between Will Arnett and Dax Shephard, Lenad.
You even said it yourself that Dax could be a little under 6ft2.
Lenad
said on 10/Jun/11
If hes only 188cm then Dax Shepard is 187cm max. But I cant buy that sorry
Rampage(-_-_-)Clover
said on 8/Jun/11
I think he's more 188cm, Lenad. Definitely did not look 6ft2.5 next to 5ft11er Alec Baldwin 30 Rock, more like 6ft1 or 6ft1.5
Lenad
said on 5/Jun/11
solid 189cm guy. Dax Shepard is 1-2cm shorter
Rampage(-_-_-)Clover
said on 12/Apr/11
I haven't seen that movie Ezio...but I on 30 Rock opposite 5"11 Alec Baldwin he's struggling to look 6"2
Ezio
said on 26/Mar/11
If he's not over 6'2 except out of bed then tell me why he towers over 6'1 Bradley Cooper in The Rocker. 6'2.5 easy.
Rampage(-_-_-)Clover
said on 24/Feb/11
He's not over 6"2 except out of bed
Martyr
said on 16/Feb/11
Looked shorter than Rainn Wilson. I think he is more like 6.1
Rampage(-_-_-)Clover
said on 13/Feb/11
Looked 186-187cm next to Alec Baldwin on 30 Rock...so 6"2 max
linke
said on 23/Jan/11
dax shepard does look 6'2.
Rampage(-_-_-)Clover
said on 22/Jan/11
6"2(188cm) for this guy...Dax Shepard is 186-187cm or 6"1.5ish
5'7.56
said on 22/Jan/11
In Blades of Glory he looks nearly as tall as 6'3 Will Ferrell, and he's clearly taller than 6'1 Tony Hale and Bradley Cooper.
OutBenchThis
said on 1/Jun/09
Alec and Will on 30 Rock:
Click Here
Click Here
Photos maybe a little misleading but I think if anything it should put the 6'4-6'5 claims to rest from the Glenn photo. I still think from all I've seen of Will that he is 6'2"-6-2.5" and most likely the 189 cm that Rob has him at.
Hugh 190cm
said on 24/May/09
This guy was great on 30 Rock.
Hugh 190cm
said on 22/May/09
Looked barely taller than Alec Baldwin on 30 Rock.
Hugh 190cm
said on 22/May/09
194cm?! No way. 190-191cm MAYBE but this guy never goes anywhere near 6ft4. Maybe 191-192cm out of bed.
Eddie
said on 6/May/09
Perhaps Will is maybe 6 foot 3 inches!
thekiddd
said on 5/May/09
he isn't 6'4"! He is shorter than Will Ferrell Who is a solid 6'3"!
dire
said on 5/May/09
he is much biger than 189...he is 192-194cm
Puh
said on 4/May/09
Looks 6'3 there and he's BENDING IN! Damn.
The one on the right looks 5'8 so the one in the middle looks 5'6.
Forgive me I'm new here
Hugh 190cm
said on 1/May/09
Looked barely taller than Alec Baldwin on 30 Rock!
Heightgirl
said on 29/Apr/09
Damn that boy is tall! I think he's over 6f2, for sure. His wife, Amy Poehler, is adorable and very small compared to him. Funny match lol
Bigman
said on 29/Apr/09
No, he isn't taller than 6'2.5". He was shorter than Will Ferrell In "Blades Of Glory".
J.J.
said on 29/Apr/09
i'd say a full 6'3" & max 6'3.5"
Mathew
said on 27/Apr/09
It looks like they're on a slope in Arnett's favor. 6'2.5" is fine.
aram x
said on 24/Apr/09
whoa he has a big head even for his height!
Random Person
said on 24/Apr/09
Basing it on this picture, 6'2.5 for Arnett seems low.
adam
said on 23/Apr/09
Glenn is closer to the camera, Arnett is slouching and still the difference is huge. Arnett has about nine inches on Glenn so a shade under 6-3 sounds fair.
sprint84
said on 22/Apr/09
This is just a bad picture in which Arnett appears to be leaning down from a height of 6'6" or so. See him next to Will Ferrell, John Krasinski or anyone else around 6'3" and he looks the 6'2"-6'2.5" he's listed at.
dave
said on 22/Apr/09
that guy on the left, hes from the will ferrel movies? isnt he?.....
and in THIS pic it looks like if he stood up straight hed be 6'8, im not kidding!..... imagine him upright?!..... is this pic fake or sumthin?.... he looks a 6'5 bare minimum!
Anonymous
said on 22/Apr/09
Hey Josh.J, me too! AD was great, I still get a kick out of watching it on DVD..can't forget good ol' uncle teabag..lol
Will Arnett isn't taller than 6'2.5" ..I've seen enough footage/photos with him and Conan, Will Ferrell, Bateman et al to say Rob has his height about right (i.e. I beleive he could be a 6'2" even)
Josh.J
said on 22/Apr/09
people often take his sense of humor and somehow translate that into his personality. just because someone has dry, quick-witted humor doesnt mean that person is a jackass. gods people! must i use the bookcover cliche?
p.s looking forward to AD the movie!
glenn
said on 22/Apr/09
md-i would imagine 5-10.
glenn
said on 22/Apr/09
yes,im aware he looks very tall next to me.whenever i pose that way,or up against a barricade i look shorter for some reason.also look at my neck.all 3 of us have bents necks,but i usually stand straighter.being i knew the circumstances revolving around how fast the pic needed to be taken,i posed this way for fear of blocking too much of someone behind me,despite me being so short next to them.i barely remember this photo being taken,nor do i have a clue who these people are.i agree,6-4.or the illusion of it.the more i remember the were great chaps.
flash_of_eden
said on 22/Apr/09
I agree with Bryan and miko-- he's looking a fair bit taller than 6'2.5" here.
MD
said on 21/Apr/09
Glenn, how tall would you estimate Will Forte (pictured on the right) to be?
derek d
said on 21/Apr/09
Was he standing on a box or are you slouching, Glenn? I don't really understand why he looks so damn tall behind you.
Nate
said on 21/Apr/09
the other guy is Will Forte from Snl. He's what, 5'9?
Bryan
said on 21/Apr/09
Meant to type 6'2.5" sorry.
Bryan
said on 21/Apr/09
No offense Glenn, but he looks super tall next to you. Super tall. I would buy 6'4" for him considering how he's leaning in. 6'3.5" seems logical though.
miko
said on 21/Apr/09
Weird. Stands up straight and he could have close to a head on Glenn.
OutBenchThis
said on 21/Apr/09
Glenn cool shot with both Wills; Arnett's a great guy! Did you think 6'2"- 6'2'5" is right for him?
Josh.J
said on 23/Mar/09
i think the listed height is spot on. here's will with John Krasinski who is 6ft 3.
Click Here
Click Here
looks only a cm or 2 shorter than john.
amit
said on 1/Jan/09
I was surprised to see how average he and dax shephard looked in Let's go to prison.almost all actors in that movie were taller than the duo.
thekiddd
said on 23/Dec/08
Yeah. I would just say 6'2". But not shorter or taller than it.
KingNick
said on 6/Oct/08
I was on set as an extra for a movie called "When in Rome". Will Arnett is one scene in Central Park, which I played a jogger in. I didn't get closer than about 10 feet but he definitely looked at least 6'2" (my Dad's 6'2" also, used that for reference). Very broad shouldered too and seemed built, had to be around 200lbs or more. Big guy. Real funny in the scene we were shooting.
thekiddd
said on 10/Jun/08
Well Anyway, this site says he is 6'2" but not officially submitted by him.
Click Here
thekiddd
said on 9/Apr/08
Yes, If only I could convince rob to put him at 6'2". WAIT! In Brothers Solomon, you see a fake mugshot of him. His head touched 6'3" in shoes so -1 in shoes, he's definitely 6'2".
OutBenchThis
said on 26/Feb/08
He was a full 2 inches shorter than Conan last nite..I'd guess a flat 6'2" is probable, unlikely to be 6'2.5" though..Such a funny guy!
sprint84
said on 6/Feb/08
Saw him on an episode of 30 Rock with Alec Baldwin. They were standing face to face and he looked to be no more than 2 inches taller than Baldwin, who's listed at 5'11.5". No way to tell what footwear each had on, so I'll give Arnett 6'1.5" - 6'2". He's a lanky guy, which makes him look taller sometimes.
Kid-Icarus
said on 9/Oct/07
McBride isn't quite 6'5". he's about 6'4 1/2" or 6'4". I think there was about a roughly 3" difference between them. But maybe arnett was down played a bit so my opinion still stands at a full 6'2".
starfish
said on 23/Sep/07
He's 6'3 cause Chi McBride had only like 2 inchs on Arnett in (let's go to prison)and McBride is listed as 6'5
kid-icarus
said on 2/Jul/07
Yes he was an inch shorter than the 6'3" not 6'3 1/2 Will Ferrell in Blades Of Glory. He's probably 6'2"
Height Tracker
said on 7/Apr/07
Was about an inch shorter than Will Ferrel in Blades of Glory. Looks more like a flat 6'2".
norm
said on 17/Jan/06
Saw him on Conan a couple of nights ago. Definitely two inches SHORTER than Conan.
MD
said on 14/Jan/06
I must have saw a different show, because Conan was clearly the taller of the two.
Tom
said on 14/Jan/06
Saw him on Conan tonight, wearing simple tennis shoes as far as you could see, and he appeared to be at least an inch or two taller than Conan. So knowing Conan's height, I'd put him more around the 6'5"-6'6" range.