They tell us that for every inch of extra height in the workplace, you earn $$$$'s more in terms of salary. Well, tell that to these extremely talented film Directors - some of the most influential in Hollywood - who all stand below average height, yet managed to forge extremely successful careers in film.
A director commands respect, but he must manage a whole range of people. These men show that no matter what height you are, if you know how to make films well, then height is immaterial to success.
1. Steven Spielberg - 5ft 7.5 (171cm)
Spielberg has been at the top of the game since the 1970's. From Jaws to Lincoln, he continually churns out fantastic movies.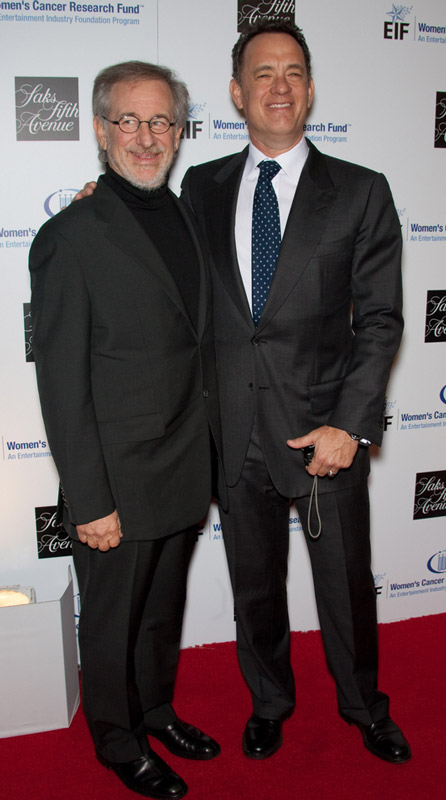 Photo by PR Photos
2. Peter Jackson - 5ft 4 (163cm)
From humble beginnings in New Zealand, Jackson has been responsible for creating 2 of the stand-out trilogies of the modern generation: The Lord of the Rings and (aptly named) The Hobbit trilogies.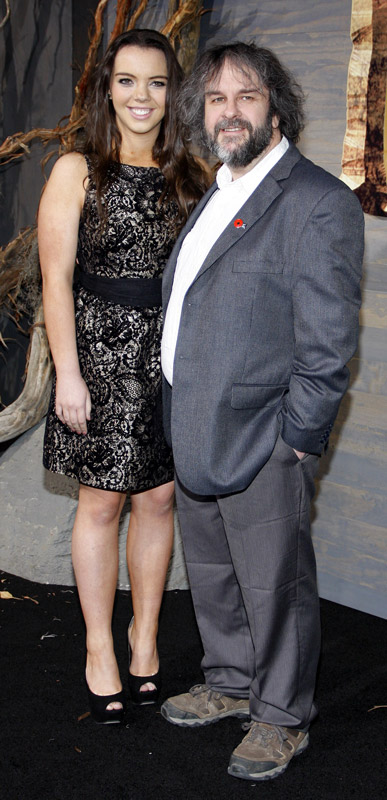 Photo by PR Photos
3. George Lucas - 5ft 6.5 (169cm)
If you've never heard of Star Wars, what rock have you been living under? Lucas - A 5ft 6 and change man - is responsible for Star Wars...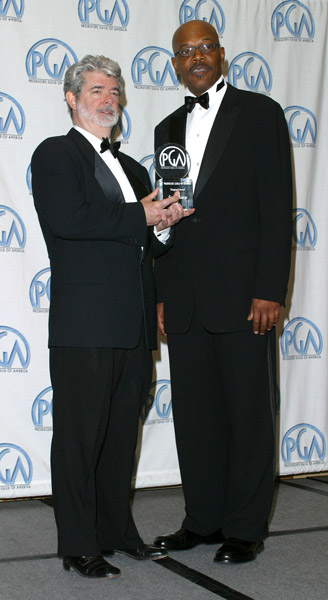 Photo by PR Photos
4. Martin Scorsese - 5ft 3 (160cm)
Even in his 70's Scorsese still delivers great movies. From early endeavours like Taxi Driver, through to his most recent smash, The Wolf of Wall Street, he has proven that no matter what height you are, absolute talent for movie-making shines through.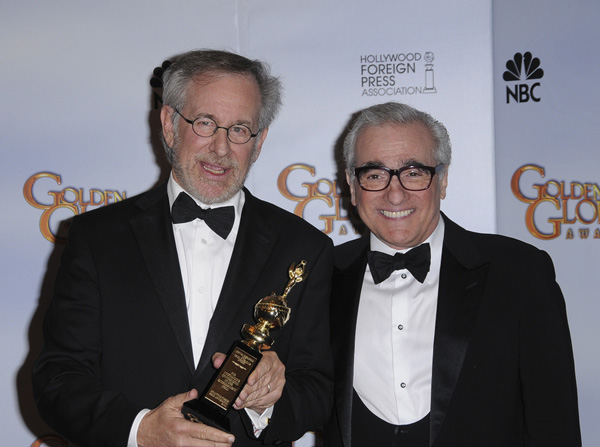 Photo by PR Photos
5. Roman Polanski - 5ft 3 (160cm)
The Polish film-maker and actor is never one who hasn't attracted controversy throughout his career. Standing 6 inches under average height, he has created such classics as Rosemary's Baby, Chinatown, The Pianist and The Tenant.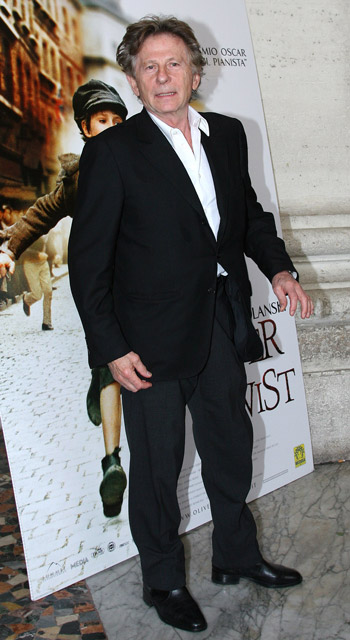 Photo by PR Photos
6. Alfred Hitchcock - 5ft 7 (170cm)
The British master of suspense and one of the most influential and respected directors in film history, has a body of work that is mind-boggling in terms of sheer quality. At barely 5ft 7, Hitchcock still stands head and shoulders above many director's when it comes to delivering suspenseful movies.
7. Sergio Leone 5ft 7.5 (171cm)
The Italian director was the forefather of the Spaghetti Westerns, creating such memorable classics like A Fistful of Dollars, The Good, The Bad and the Ugly and Once Upon a Time in America.
8. Frank Capra 5ft 5.75 (167cm)
One of the most prolific Director's in the 1930's and 40's, Capra won an astonishing 3 Best Director Oscars in the 1930's.
9. Stanley Kubrick 5ft 6.5 (169cm)
Known by many as a perfectionist, Kubrick was responsible for many classic such as The Shining, Space 2001: A Space Odyssey, Full Metal Jacket and A Clockwork Orange.
10. Woody Allen 5ft 5 (165cm)
One of America's most talented director's, actor's and writer's, Woody has directed well over 40 films during his long and illustrious career.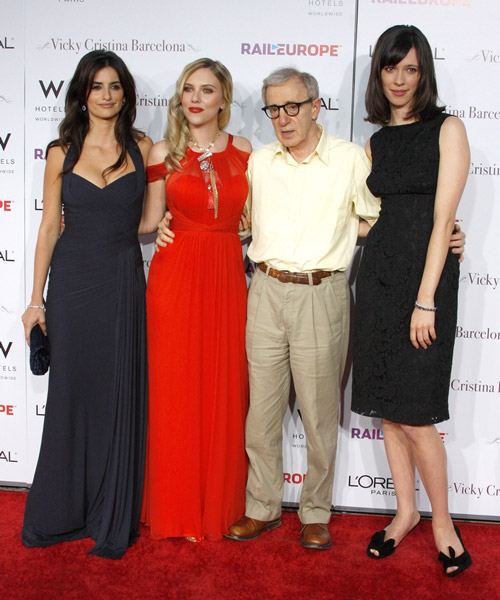 Photo by PR Photos
ragnarok
said on 10/Feb/20
good to see that in hollywood where tall stature is favoured, there are exceptions.
Oz
said on 4/Jan/20
Rob, can you make an article about best short actors?
Nik Ashton
said on 1/Dec/19
@ Bradley - 5'5" is not that short.
Littlelee5ft6
said on 25/Jun/19
I doubt you were 5ft 6 aged 10
Bradley
said on 7/Jun/18
Right with 5-5 on Woody, I had him by an inch at age 10 decades ago. Real short.
Im 171CM
said on 31/Jan/18
I'm 5'7" flat for A African American man near 40yrs is that short big Rob??...

Editor Rob
It's in the upper end of the short range in America.
CD
said on 24/Oct/17
Rob just curious why do some of the heights listed on this page differ from what they're listed at on their own pages? For example here it says Peter Jackson is 5ft 4 (instead of almost 5ft 5) and George Lucas gets 5ft 6.5 here rather than just 5ft 6.
[Editor Rob: it's just a bit out of date]
World Citizen
said on 30/May/17
So you went to the uni? I think that you are a intelligent person then.
World Citizen
said on 19/May/17
Hey Rob,
What kind of Job did you do before you begun with this site?
[Editor Rob: the last one I had was a Software Tester, then went back to Uni for a year and after that started doing my own websites, which I've done for over 15 years.]
Giorgi
said on 30/Mar/17
I wouldn't consider 5'7" - short in a sense that it can get in the way of achieving success. Especially behind the scenes.
Ely
said on 2/Mar/17
What height do you consider short then, Rob?
[Editor Rob: in the UK, I think once you get to 5ft 7 and under that is the short range. 5ft 8-10.5 is probably going to cover a lot of the average range.]
Blake
said on 3/Sep/16
Do you ever watch films just to see how tall actors appear to be in comparison with ones you have met?
[Editor Rob: I watch films mainly for entertainment, but of course do keep track of some heights especially when they are on level flooring. I probably watch 1 movie a day on average, and a few tv episodes from different shows.]
Carl
said on 13/Sep/15
The only ones I have a problem with on this list are Alfred Hitchcock and Sergio Leone because average height during the peak of their careers (1950s & 1960s for argument's sake) was about 1.25-1.75 inches shorter (again depending on the decade and what part of it). Meaning to say, they'd both be modernly equivalent to men at least above 5'8" (possibly 5'9" at least in Sergio's case), which seems to be the cutoff on this list.
Sam
said on 19/Aug/15
Rob, would get Leone an individual page?
[Editor Rob: yes Sam, he is worthy of a page of his own I feel.]
Sam
said on 11/Aug/15
Spike Lee and Josef von Sternberg worthy of a mention as they top out around 5'5". I think Hitchcock actually falls in average height range for his generation, although people may think of him as a bigger, more looming guy due to his bulk.
Sam
said on 11/Aug/15
I notice Leone on here but not the site...could you add him? I thought he maxed out around 5'7", roughly Big G size.