Jerry Bruckheimer's Height
5ft 7 ¼ (170.8 cm)
American film Producer known for Top Gun, Beverly Hills Cop, Armageddon and Bad Boys.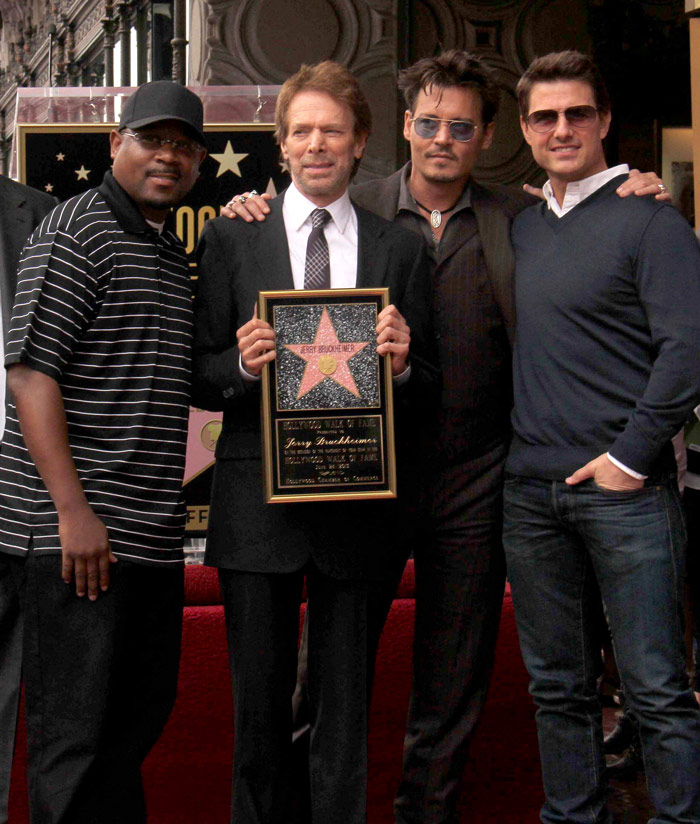 You May Be Interested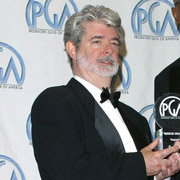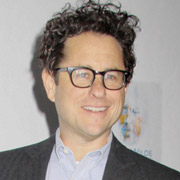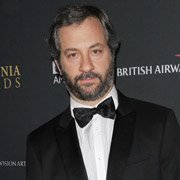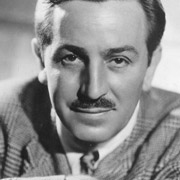 Add a Comment
39 comments
Average Guess (6 Votes)
5ft 7.13in (170.5cm)
RisingForce
said on 31/May/17
I had actually assumed Cruise could even be the same height as Bruckheimer or barely taller ever since seeing them at the Walk of Fame ceremony because I'd agree with Dmeyer that Cruise gets at least a 2.3" boost from his boots and lifts while Bruckheimer is in normal shoes, but seeing the pics and video, it never really looks like more than it does in the photo below, which also suggests I may be right about Depp being below 5'9" since he doesn't look anywhere near 5'11" in 1.7" cowboy boots. If Bruckheimer is 171 cm, he only looks like a 176 cm guy since he has no more than 2" on Jerry, while Cruise is 1.5" max taller, but that means he could reach 177 cm in those boots, which still fits with about 5'7.5" or 171 cm at worst, which is what I believed for Cruise anyway. Bruckheimer was consistently taller than 5'7" Martin Lawrence that same day, though so 171 cm seems right. I bet Cruise, Bruckheimer, Spielberg and Lewis Hamilton would all be almost identical in height.
Mayfield
said on 28/Dec/16
Click Here
This picture taken during filming of Days of Thunder, so around 1989/1990.... could Jerry pass as 5'8 here? He looks to have the edge on Tom Cruise
Editor Rob: Mayfield, could be one occasion with Tom in half inch racing shoes being caught short!
eee
said on 1/Oct/16
could have been taller at peak
the shredder
said on 15/Mar/14
Rob , do you think he lost height? Btw what made you guess 5'7?
[Editor Rob: I think generally he can look in that range, a small loss is possible by now ]
DMEYER
said on 5/Feb/14
quiet thick on depp no less than 1.7-1.8 in type so nearly 5 ft 11 tall shoes on for depp and cruise pivoting does look like he get a solid 2.3-2.5 in so solid 5 ft 10-10.25 shoes , so 5 ft 8.25 range in shoes is likely for jerry
2234
said on 1/Dec/13
He is said to be 5'8 but in the picture with Tom Cruise and Johhny Depp he is 2' shorter than both of them, and Tom Cruise is 5'7.
Click Here
Koalized
said on 23/Nov/11
If this man is 5'8'' than I'm 6'2".
Brad
said on 18/Jul/08
Brigette photo is fake. She'd own all three unless they were on boxes. Imagine her in dress heels against a 5' 7" man like JB? He'd be looking up.
Laura
said on 8/Mar/08
glenn is right. mr. bruckheimer is very nice. when i met mr. bruckheimer, i was five two and he seemed about foru or five inches taller than me. definitely five six. is that tall short or average? i can never tell with men.
Aratirion
said on 18/Feb/08
Yeah, what's the matter with this? What's Eddie Murphy's height? 5'9.5? Fits pretty well to a 5'8 Jerry B. He looks about 1 1/2 to 2 inches shorter.
Allerious
said on 6/Feb/08
If he's 5'8 then how can you explain this?
Click Here
Aratirion
said on 28/Jan/08
@glenn: Yeah, he also looks very nice on every picture. Cool guy.
Btw; found a pic that pretty much proves Jerry being a legit 5'8er (if Johnny Depp is 5'9)
Click Here
Orlando Bloom looks more than 3 cm taller than Depp, by the way.
Realheight 88
said on 15/Jan/08
He's 5-7 clearly.He needs a downgrade rob.
leonari
said on 10/Jan/08
5'7" on a good day... Very petite appearence....Narrow shoulders, small head... but LOTS of cash....
Antron
said on 9/Jan/08
Time for a downgrade. He is not 5'8 to anyone it seems. Max 5'7" for this guy.
bam
said on 6/Jan/08
its bizzare this guy appeared 5'5. I agree he has the body of a petite guy. I'd say 5'7ish is most logical. Often an inch will throw you out of averageish territory to short.
glenn
said on 6/Jan/08
very nice.he was about to go in his car,and event security tried stopping me but jerry waited for me to get close enough to him,i then told security that he said yes,to leave me be.yes,5-7 tops.
Aratirion
said on 6/Jan/08
Because he really looks 5'5 when you look at his build. He must wear lifts otherwise his figure is quite unusual.
How was Jerry when you met him, glenn? Is he friendly?
--
However, I guess he's about 5'7.
glenn
said on 5/Jan/08
i just wanna why i imagined he was 5-5 last year when i saw him.
ras
said on 5/Jan/08
BTW. He looks a bit shorter than Glenn here, 5ft7.5 maybe more like 5ft7.75, but it is because he's farther from the camera. 5ft8 on the line is ok with me.
ras
said on 5/Jan/08
That's happened to me too. My Law professor looked about 5ft6.5 back when the school year started (using some kinda boots) then lately looking at him closer he looks close to 5ft8. It's weird.
glenn
said on 4/Jan/08
he still looked 5-6ish to me from 10 feet away;then morphed into near 5-8 in front of me.did he place his feet in the shoes better?
Schnouzer Breath
said on 4/Jan/08
thot i read he was more like 5-6ish
Lmeister
said on 4/Jan/08
He has pretty similar built to Ben Stiller. Looks around 5ft7. He must have the best lifts in Hollywood since I went through quite a few pics and there is many pics where he looks taller than Tom Cruise and Johnny Depp + He doesn't wear ugly munsters like Sly always nice dress shoes.
Aratirion
said on 4/Jan/08
lifts? on that newest pic?
Antron
said on 3/Jan/08
I think he's 169ish and wears big lifts
glenn
said on 3/Jan/08
so you see what i mean with his body? i dont know how on earth he gave me a 5-5 illusion last year.
OutBenchThis
said on 3/Jan/08
looks 5'7" next to Glenn. Glenn definately looks taller and it's not just because Glenn's closer to the camera. I can see what you mean by petite, Glenn. There's no way this guys 5'8".
glenn
said on 3/Jan/08
still seemed petite and short in arms,legs and overall build,until oe stands next to him.and he is...5-8? or is he?
bam
said on 9/Oct/07
rob, don't you think its time for a downgrade?
Aratirion
said on 25/Aug/07
Whether he's really 5'8 or his lifts were enormous. However, it supports my Depp estimate of 5'9.
Click Here
Aratirion
said on 17/Aug/07
No way, Jerry is 5'8. I'm pretty sure, Glenn is right. On every picture and video with Johnny Depp, he's a lot shorter, and I think, JD isn't taller than 5'9, so 5'6 gotta be a good estimate.
ALLAN
said on 29/Jul/07
i sold clothes to bruckheimer when i worked at a high end clothing store in nyc. im5'8" with no shoes, 5'9" with dress shoes. he was about two inches shorter than myself...and he was wearing dress shoes as well
blahblah
said on 12/Apr/07
on the johnny depp one it says he isn't 5'10,but next to jerry bruckheimer he is way taller than him,so 5'10 sounds right to fit johnny depp
Antron
said on 19/Feb/07
Sorry, must have missed your assessment Glenn; 5'6"ish sounds more like it indeed
Glenn
said on 10/Feb/07
I thought I explained,no way is this guy 5-8.he gave the illussion of 5-5 to me.so 5-6 max.
Antron
said on 9/Feb/07
I was watching the behind the scenes of POTC, his shoes and boots all looked very very suspicious... I think he is shorter than 5'8," why all the fussy footwear if he was only marginally below average?
ForensicNYC
said on 18/May/06
Jerry Bruckheimer in heels has an advantage over Johhny Depp...
Click Here
But when Depp wears pirates boots, Jerry on Nikes, they seem even...
Click Here
Depp 5'9", Bruckheimer 5'8", Orlando Bloom 5'10.5"
Click Here
Manila
said on 12/Oct/05
I worked with JERRY BRUCKHEIMER this summer on pirates of the caribbean 2, and I stand about 5'6". Jerry was several inches taller than me. I would say he's about 5'10"-5'11" max.